Imagine this: you've just spent a rejuvenating day soaking in the warm, healing waters of a hot spring, and you've captured the perfect photos to share on Instagram.
But now comes the tricky part – finding the right captions to convey the blissful experience and make your followers feel like they're right there with you.
Fear not, fellow hot spring enthusiasts! We've got you covered. In this post, we've come up with an amazing collection of hot spring captions that will make your Instagram post truly stand out. Check them out below.
Relaxing Hot Spring Captions
Soaking in the magic of nature's spa.
Sulfur springs: where relaxation meets rejuvenation.
Bubbling serenity beneath my feet.
Hot springs therapy for the wandering soul.
Immersed in nature's finest warm embrace.
Where the earth's warmth meets its healing touch.
A dip into pure relaxation.
Liquid tranquility, courtesy of Mother Nature.
Diving deep into nature's therapeutic waters.
The world's best stress-reliever? Sulfur springs.
Letting the earth's energy renew my spirit.
From mountain heart to healing waters.
Warmth, wellness, and wonder all in one.
Finding peace in every sulfur-soaked moment.
Nature's way of reminding us to slow down.
Where time slows and serenity flows.
Taking the plunge into pure relaxation.
Embracing the ancient healing power of hot springs.
Discovering the world's oldest spa experience.
Sulfur springs: nature's antidote to the daily grind.
Getting back to nature, one soak at a time.
Sometimes, the best therapy is a hot spring away.
The earth's embrace, warm and healing.
When the mountains share their warmth.
A moment of pause in the lap of nature.
Let the waters wash away your worries.
Embracing the age-old tradition of nature's bath.
Dipping into wellness.
A splash of serenity in the heart of nature.
The scent of sulfur, the sound of silence.
There's magic in these waters.
Letting the mineral-rich waters work their wonders.
Finding my center in the warmth of the earth.
The best kind of therapy comes from below the ground.
Melt away tension in the embrace of bubbling springs.
Drifting into relaxation, the natural way.
Sulfur springs: where every drop tells a story.
Easing into the embrace of warm, healing waters.
A journey of warmth, wellness, and wonder.
Here's where I recharge and renew.
Nature's wellness retreat, open year-round.
Steeping in the healing power of the earth.
To relax and rejuvenate, just add sulfur springs.
Finding balance in the embrace of warm waters.
Sinking into a world of relaxation.
Ancient waters, timeless relaxation.
Nature's own remedy for the weary traveler.
Letting go in the glow of nature's warm bath.
Here, relaxation bubbles up from the earth.
Exhaling stress in these healing waters.
Short Hot Spring Captions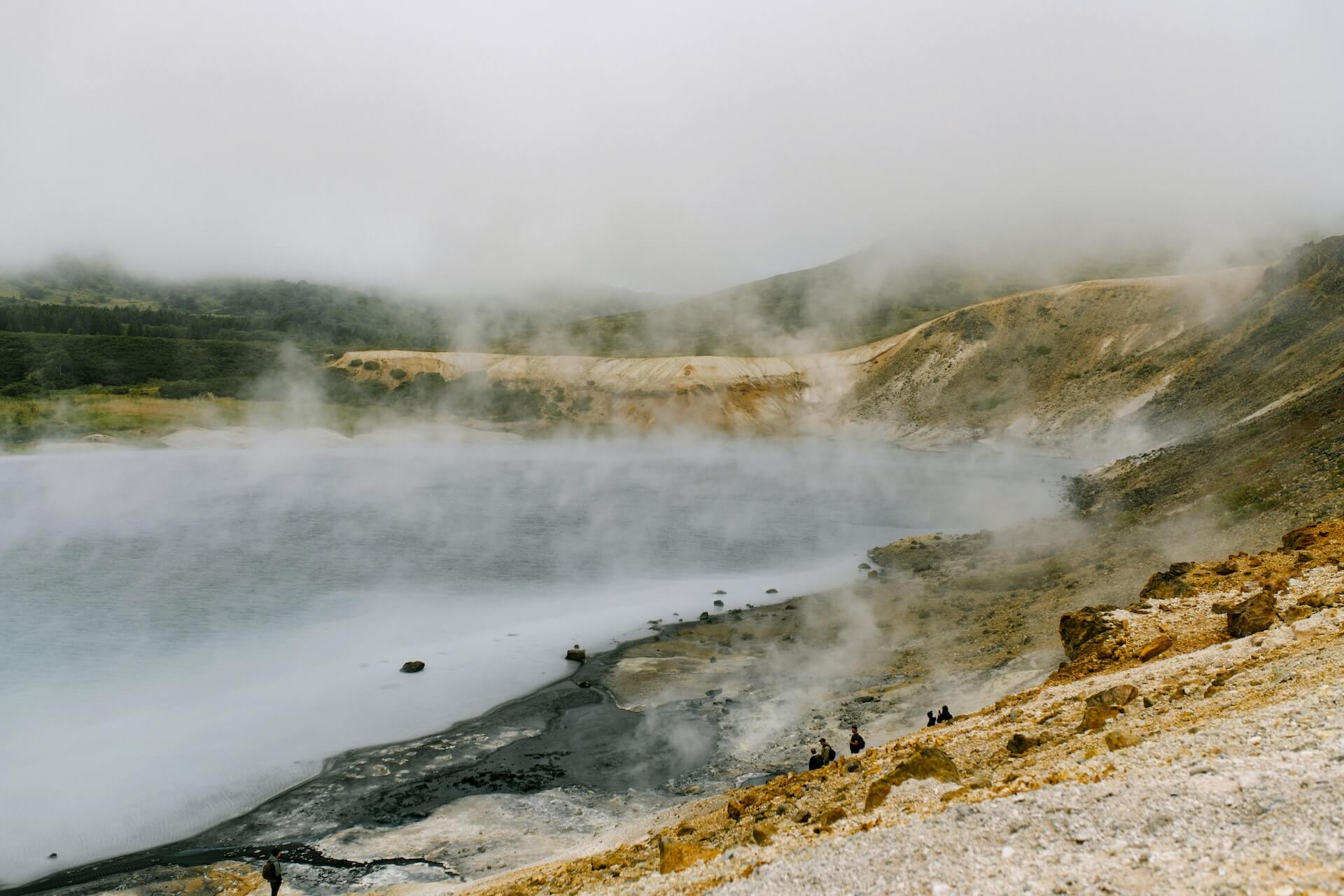 Nature's warm embrace.
Healing from the ground up.
Earth's natural spa.
Soaking in serenity.
Hot springs, cool vibes.
Liquid tranquility.
Mountain warmth, pure relaxation.
Dive into nature's best.
Earth's hot tub moments.
Bubbling peace.
Steaming away stress.
Ancient waters, timeless calm.
Earth's therapy session.
Warmth from within.
Nature's answer to relaxation.
Soothe in the spring.
Melt away the mundane.
Dipped in serenity.
Finding my zen zone.
Earth's gentle hug.
Healing in every ripple.
Hot springs, high spirits.
Nature's way to unwind.
Steamed serenity.
The mountains' best kept secret.
Dive deep, relax deeper.
Springs: Nature's warm caress.
Unwind in the wild.
Where nature pampers.
Steeped in relaxation.
Basking in nature's bath.
Waters that wash worries.
Embracing earth's energy.
Sinking into serenity.
A dip in pure peace.
Mingle with mineral magic.
Warm waves of wellness.
Nature's therapy in session.
Mountain spa moments.
Liquid lullabies of nature.
Deep dive into calm.
Drift in earth's embrace.
Geothermal gems.
Just me and the springs.
Nature knows best.
Hot springs, heartstrings.
Resting in nature's nest.
Grounded in the springs.
Bubbles of bliss.
Earth's soothing secrets.
Cute Hot Spring Captions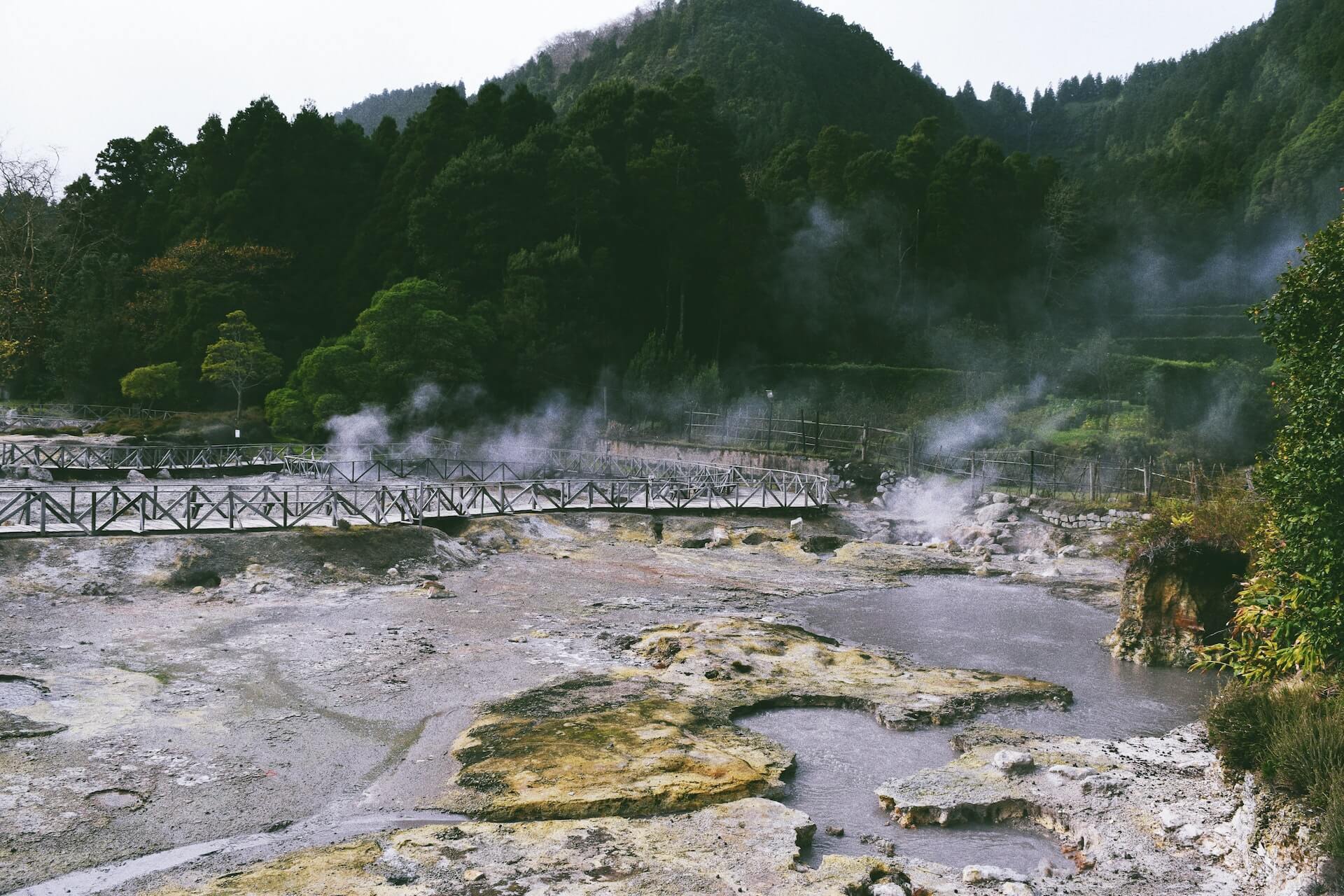 Hot spring, cool me!
Nature's jacuzzi, and I'm here for it.
Soak, relax, repeat.
Bubble bubble, hot spring trouble!
Dive in! Nature's waiting to pamper you.
Mother Nature's warm hug.
Meltin' moments in the mountain spa.
The mountains called; they started the bath!
A splash of fun and a pinch of relaxation.
Soaking up nature's love.
Bubble baths made by Mother Earth.
Floating in a dream called hot springs.
Mother Nature's spa day, every day.
Bubbling with joy in these springs!
Dip, sip, and trip into relaxation.
Cute toes in hot spring flows!
Nature's idea of a warm cuddle.
Dive into the natural wonder-wash.
Soaking up the mountain's magic.
Where my worries dissolve into steam.
Springs are nature's way of saying, "Chill out!"
Got spring fever!
Turning up the natural heat!
Lost in the bubbles, found in the peace.
Nature's tub, fun's hub!
Steamy scenes and serene dreams.
Making ripples and cherishing giggles.
Soak life in, stress out!
Float like a butterfly, soak like a star.
Sometimes, the best tub isn't in your bathroom.
Cute and steaming – just how I like my springs!
Dive in to tune out.
Mother Nature knows how to throw a spa day.
Dreamy dips in mountain sips.
Turn down the stress, turn up the spring!
Soaking up the sun, steam, and serenity.
Sizzling in nature's sauna.
Giggles, bubbles, and hot spring cuddles.
If life's a journey, make a hot spring pitstop.
Cutie patootie in the hot spring booty!
Living for the hot spring fling!
Warm water wonders, here I come.
Springing into relaxation mode.
The mountains bubbled up some love for me.
Cute, warm, and bubbly – that's me in a hot spring!
Dancing to the tune of nature's bubbles.
Keep calm and spring on.
Spring time is anytime I take a dip.
Natural Hot Springs Captions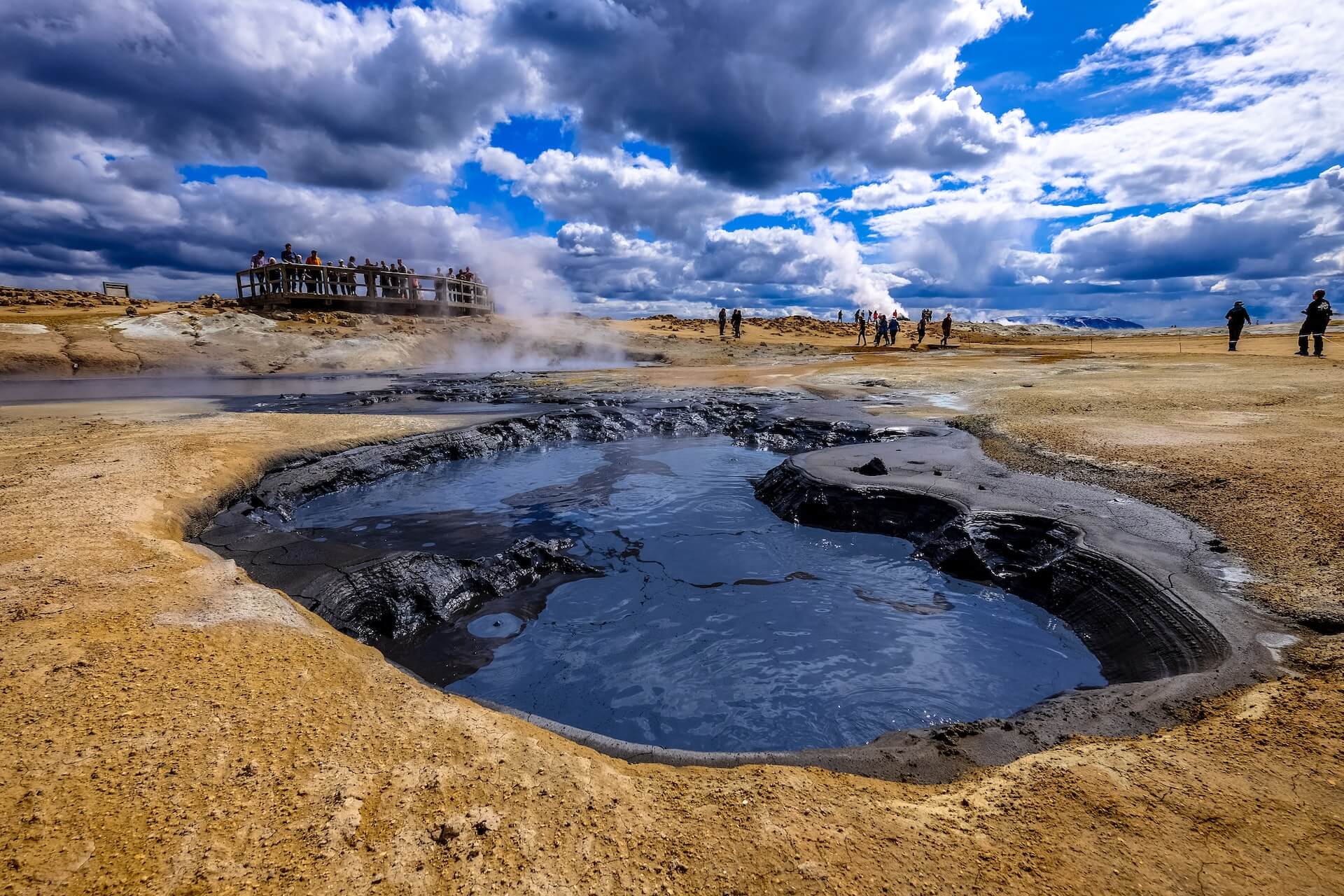 Where earth's warmth kisses the open sky.
Nature's symphony: steam, sky, and serenity.
Immersed in the canvas of the wild.
Between the mountains, beneath the heavens: my hot spring haven.
Whispering winds, bubbling springs, pure tranquility.
Merging with the masterpiece of nature.
Hot springs: Nature's poetry in motion.
The great outdoors and geothermal doors.
Steam rises, merging with mountain silhouettes.
Nature's cauldron of beauty and calm.
Amongst the trees, beneath the clouds, I find peace.
Dancing steam, starry dreams.
Painting my memories with the hues of the outdoors.
The untouched beauty of geothermal grace.
In the heart of wilderness, nature's spa beckons.
Celestial skies, earthly warmth.
Where the horizon meets the steam.
Drawing energy from nature's purest springs.
The magic of hot water under the vast sky.
Surrendering to the embrace of earth and air.
In nature's amphitheater, the hot springs play.
Lost in the vast beauty of steam and sky.
Earth's secrets bubbling up to kiss the sky.
A rendezvous with the raw beauty of the wild.
Enveloped in the orchestra of the outdoors.
A steaming dance between land and sky.
Hot springs: Where the wilderness warms up.
The artistry of nature: warm waters and wide-open skies.
A steamy interlude in nature's grand opera.
Under the canopy of stars, soaking in nature's warmth.
The melody of mountains, steam, and serenity.
The untouched embrace of the sky and steam.
Nature's therapy, set against the backdrop of the wild.
Bubbling beauty amidst nature's vast expanse.
Hot springs: Nature's brushstroke on the canvas of the earth.
Witnessing the alchemy of earth, water, and sky.
An ode to the outdoors: steam, stone, and sky.
The primal beauty of geothermal wonders.
Immersed in nature, embraced by its warmth.
The theater of the wild, with hot springs in the spotlight.
Where the boundaries blur between land, water, and sky.
Soaking in the spectacle of the great outdoors.
Marveling at the marriage of mountains and mist.
Bathing in the bounty of nature's beauty.
Nature's untouched spa, set against a wild panorama.
Between green meadows and blue skies, I find warmth.
The sacred union of geothermal grace and the great outdoors.
Echoes of earth's heartbeat in the bubbling springs.
The wild whispers its tales in the steam.
Nature unfurls its warmth in these pristine springs.
Funny Hot Spring Captions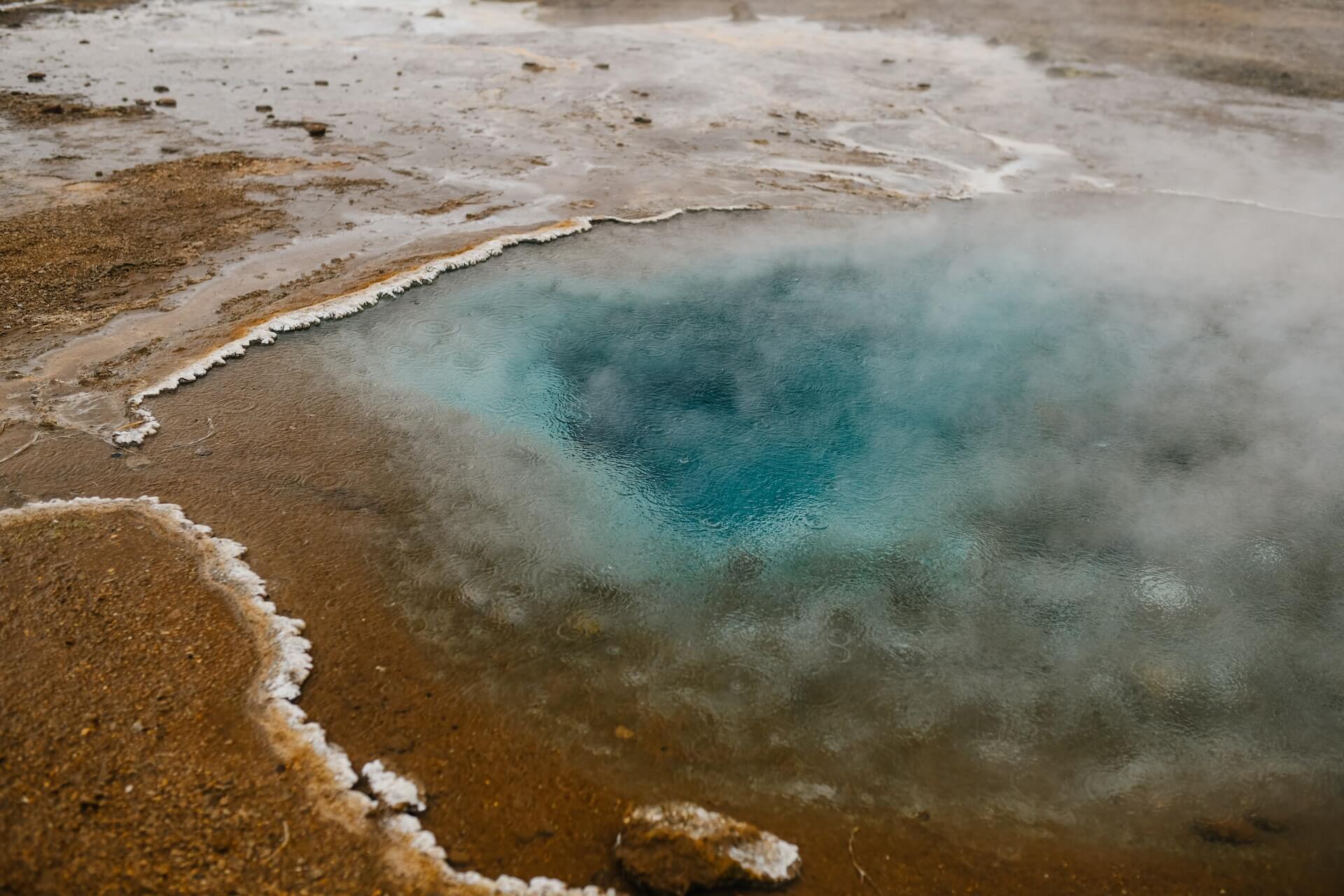 Nature's hot tub and I forgot my rubber duckie!
Some like it hot, especially when it's natural!
A splash of sass in nature's bath.
Hot springing into some steamy jokes!
Boiling point: just my toes and my sense of humor.
If you can't stand the heat, don't dip in the spring!
Mother Nature turned up the heat, and I'm steaming!
Nature's kettle, and I'm the tea bag.
Bubbling over with laughter and hot spring vibes.
Jacuzzis are cool, but have you tried the Earth's version?
On today's menu: Steamed human.
I came. I saw. I steamed.
Trying to be soup in nature's hot pot.
Nature called. It said I needed a hot bath.
Springing some heat on this chilly day.
Hope I don't overcook in this natural stew!
Feeling bubbly in these springs, or maybe that's just the water?
Came for the view, stayed for the brew.
A little dip, a little trip, and a lot of steamy quips.
Nature's spa: No reservation needed, rubber ducks optional.
Too hot to handle, just like these springs.
Steaming now, please wait…
When nature turns up the thermostat.
Taking a break from reality in nature's kettle.
Steamed up and ready to chill.
Wanted a coffee, got a hot spring instead. Not complaining!
Getting to the boiling point of relaxation.
I'm in hot water now… and loving it!
Dive in! The water's hotter than my last date.
It's not the heat; it's the bubbliness.
H2Oh, that's warm!
Trust nature to make me feel like a boiled potato.
Mother Nature's kettle is always on.
Steaming live from nature's backyard!
From lukewarm to sizzling in seconds.
I told nature I needed a warm hug. She delivered.
Bubbling with excitement or is that just the water?
Nature's spa: Where you don't have to book, just look.
Went outside, found the world's biggest kettle.
Living the hot and steamy dream.
Here, I simmer and think about dinner.
Tried to be cool, but the spring had other plans.
At this point, I might just be overcooked.
Feeling the burn, but in a good way!
Serving some hot spring realness.
Making waves in the world's warmest pool.
Someone tell Mother Nature I said thanks for the spa day!
Currently stewing in nature's best broth.
Caution: May be hotter than my sense of humor.
Mother Nature's microwave: Just add human.