Whether you're a seasoned traveler or simply relishing a day at the beach, the right Instagram caption can elevate your sandy beach photo into a masterpiece worth favoriting.
In this post, you will find dozens of done-for-you Instagram captions that would fit perfectly well with a photo of you on a sandy beach.
So, dust off your camera and take those photos you've been longing to, because now you'll have captions that will have your followers longing for their own seaside escape.
Sand Captions for Instagram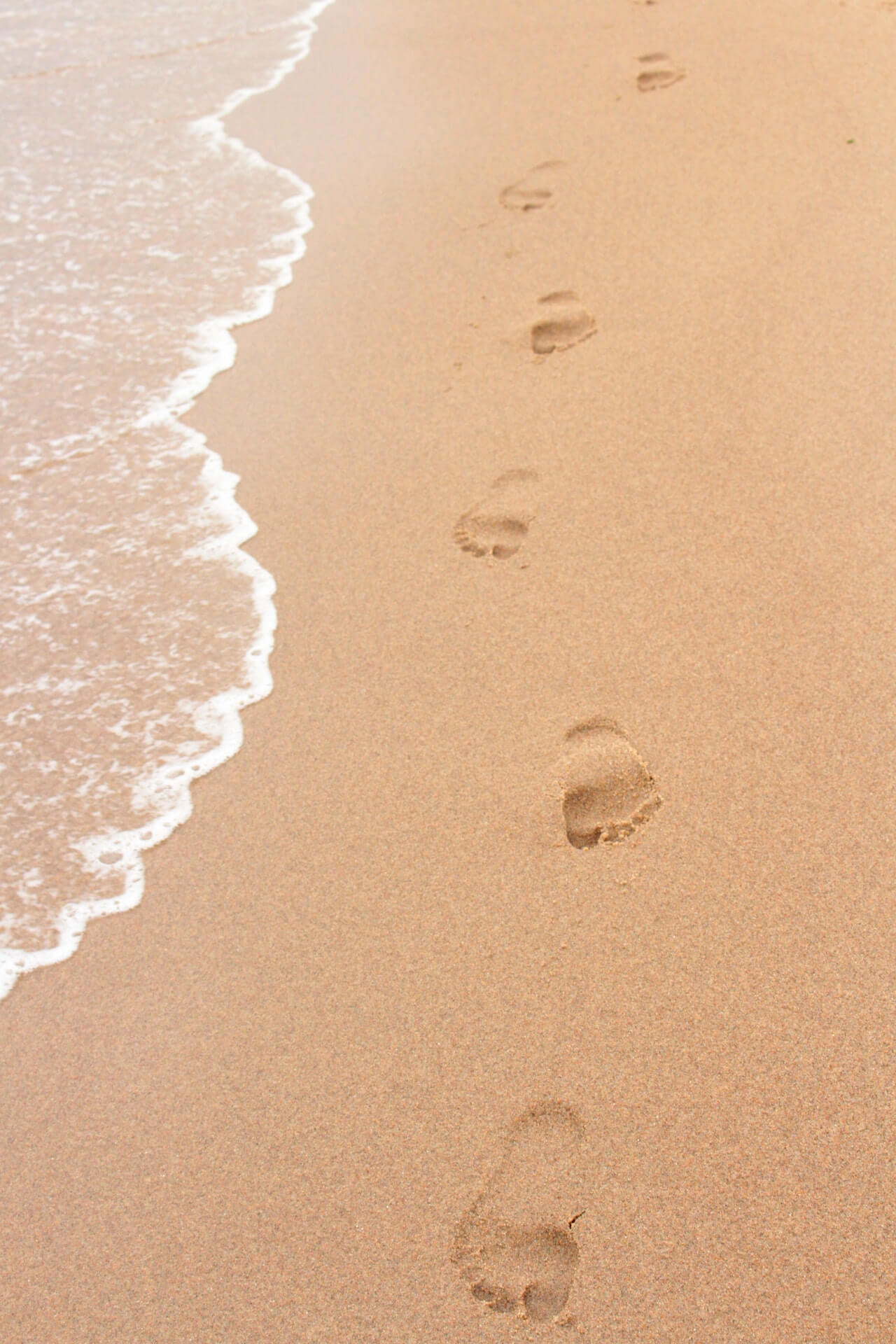 Toes in the sand, not a worry in hand.
Sea breeze and sand between my toes – the perfect day.
Life's a beach, and I'm just playing in the sand.
Let the waves hit your feet and the sand be your seat.
Sand castles and sun-kissed shoulders.
I followed my heart and it led me to the beach.
Beach days always bring out my inner child – hello, sand castles!
Every grain of sand tells a story of endless summers.
Making memories, one sandy footprint at a time.
No better artist than the sea, sketching names in the sand.
Sandcastle dreams and palm tree wishes.
Found my happiness where the sun meets the sand.
Collecting sun, sand, and sea-filled memories.
Sun on my skin and sand in my hair – couldn't ask for more.
Who needs snowflakes when you have seashells and sand?
My favorite canvas is the sandy shore.
Let's write stories in the sand and let the waves seal our secrets.
Doodling on nature's notepad: the sandy beach.
When life gets too complicated, I build sandcastles.
Salty air, sun-kissed hair, and sandy toes.
Where every grain of sand feels like a little piece of paradise.
Lost in a world made of sun, sea, and endless sand.
Sculpting dreams out of sand and sea.
A heart drawn in the sand always beats a little warmer.
Life is short – write your dreams in the sand.
Comfy Sand Captions
Beach day checklist: sunscreen, a good book, and sandcastles to build.
Sand stories and sea dreams.
Find me under the palms, with sand on my cheeks.
Turning grains of sand into lasting memories.
If you need me, I'll be by the shoreline, dreaming in the sand.
The beach is my canvas and the sand, my story.
Dreaming big, building bigger in the sand.
I believe in sandy toes and seaside giggles.
Building dreams, one handful of sand at a time.
Counting blessings, not the grains of sand between my toes.
Letting the sand slip through my fingers and the worries slip from my mind.
Wishing my days were filled with sandcastles and seashells.
Sand in my shoes, but I don't mind. It's a reminder of a day well-spent.
Beach vibes: where the only deadline is the shoreline.
No artist's brush or pen quite compares to fingers drawing in the sand.
Sun above, sand below, peace within.
Sometimes, the best stories are written in the sand.
My kind of meditation? Toes deep in the sand.
The waves may wash away my name, but the memories remain.
From where I stand, life's just better with sand between my toes.
Signed, sealed, and delivered by the beach – my sand-scripted tales.
Painting my dreams with shades of sand and sun.
In every grain of sand, there's a story of the universe.
Leaving footprints of joy and laughter on the sands of time.
Waves crash, but my love for sandy shores remains unshaken.
Funny Sand Captions
Sand: Nature's way of ensuring we take a little vacation home with us… in our shoes.
Sand: Because who doesn't want to exfoliate every inch of their body at once?
Why does sand never gossip? Because it's good at keeping things underfoot!
Sandy toes, sunburned nose – beach days, I suppose?
Sand's secret motto: Stick with those who go to the beach.
Found sand in places I didn't even know existed!
If I took a grain of sand for every time I thought about the beach… I'd have a beach.
My beach diet: Sandwiches, and occasionally, actual sand when the wind blows.
To the sand that's still in my car from last summer: How's life been treating you?
Sand: Nature's reminder that beach days linger long after you've gone home.
Sand: It's like the confetti of the beach world, but even worse.
Went to the beach to find inner peace, found sand instead. Everywhere.
Is sand called sand because it's between the sea and land? Mind. Blown.
Wanted to make a joke about the sand but I'm shore it would be too dry.
If you've never found sand in weird places, are you even beaching right?
Sand: Making picnics crunchy since forever.
Sand: Because every beach vacation should come with a grainy souvenir.
That moment when you realize your sandwich has a little more "sand" than you'd like.