What's a stunning swimsuit photo without the perfect caption to accompany it on Instagram? A well-crafted caption can not only showcase your personality but also help you gain followers and engagement on your posts.
That's where our article comes in. Below, we've curated a list of relatable, witty, and eye-catching captions that will make your swimsuit photos stand out from the rest.
So, whether you're rocking a bikini or a one-piece, our article has the captions you need to make your Instagram feed sizzle this summer. Dive in and find the perfect caption to complement your swimsuit snaps!
Confident Swimsuit Captions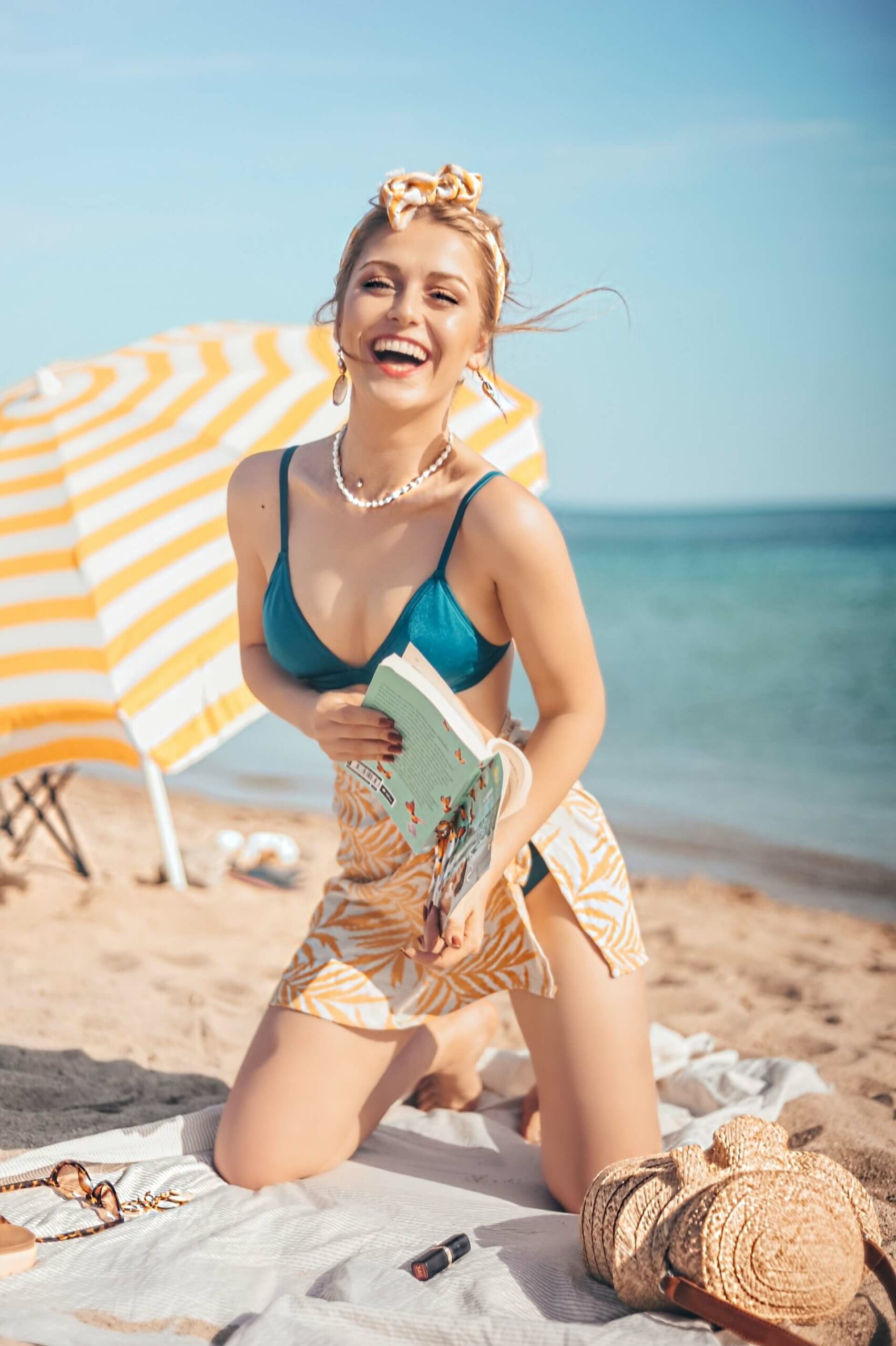 Bikini game strong.
Slaying in this swimsuit all day.
Turning tides and heads in this bikini.
Confidence level: rocking this bikini.
Beach glam in full effect.
This bikini was made for sun-soaked days.
Serving beach babe realness.
Bikini season is my favorite season.
Making waves in and out of the water.
Sun, sea, and a whole lot of me.
This swimsuit deserves its own spotlight.
Beach runway ready.
Bikini goals achieved.
Feeling myself in this beach getup.
Sun-kissed and swimsuit obsessed.
Beach day, best look.
When your bikini game is on point.
All about that bikini life.
Swimsuit swagger on a hundred.
Beach beauty in full bloom.
Bikini days are the best kind of daze.
Flaunting this beach look like…
My philosophy on swimsuits: Why blend in when you can stand out?
Making the beach my personal runway.
This bikini + this beach = perfection.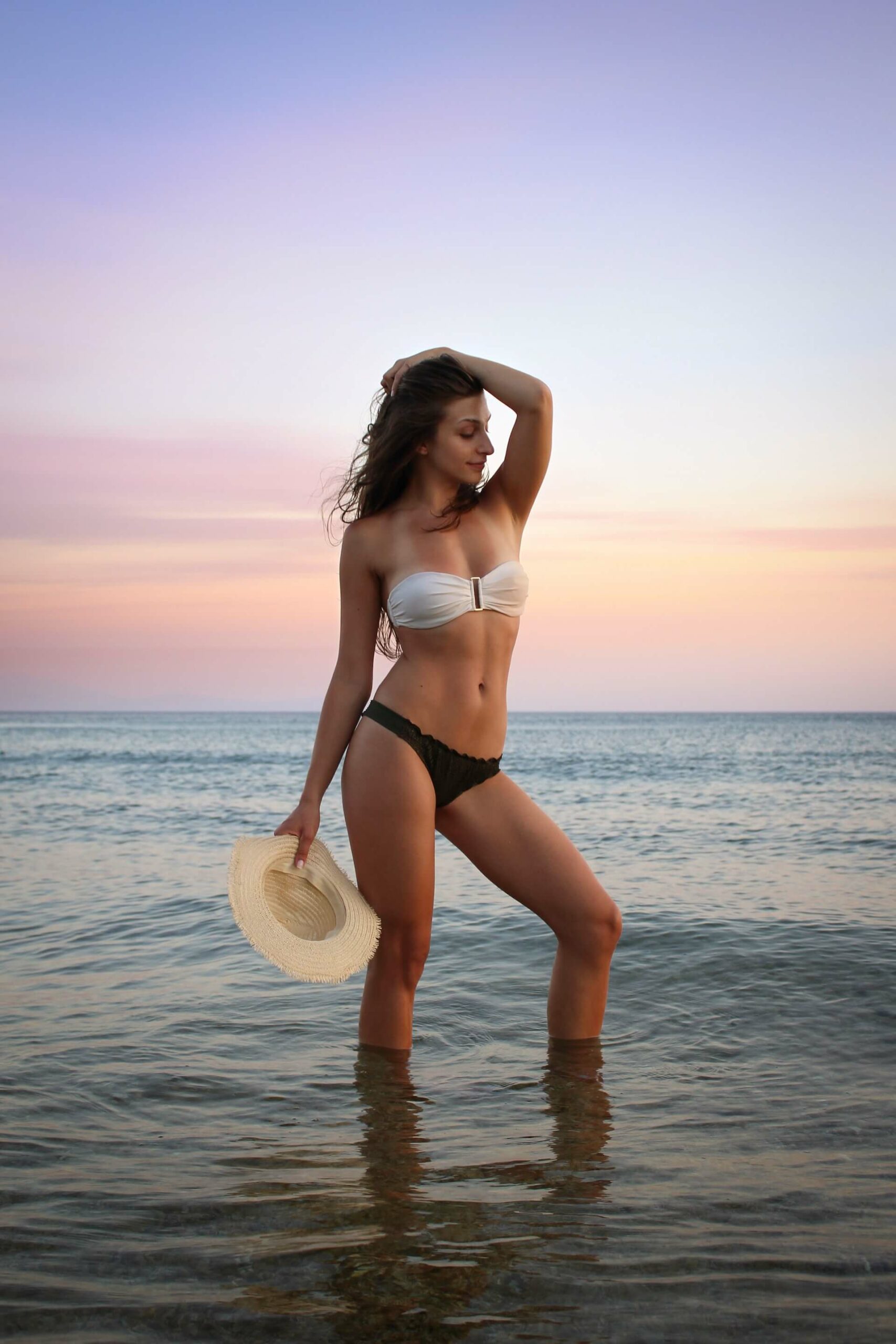 Sun's out, swimsuits on.
Feeling as fabulous as the ocean is deep.
Beach confidence is the best confidence.
Swimsuit season is always in session.
Bikini-ready and feeling breezy.
Living for these swimsuit moments.
When the beach look is just right.
All eyes on this bikini.
Beach day glow-up.
Swimsuit shine in the sunshine.
Bikini vibes and high tides.
Serving sun-kissed swimsuit style.
Beach babe in full effect.
This swimsuit was made for turning heads.
When your beach look is fire.
Bikini on, worries gone.
Feeling the beach fantasy in this look.
Swimsuit stunner.
Beach glow and a bikini show.
Making a splash in style.
When the swimsuit's as hot as the sun.
Beach day, best outfit.
Bikini brilliance on display.
Sun, sea, and swimsuit splendor.
Beach mode: fabulous.
Cute Swimsuit Captions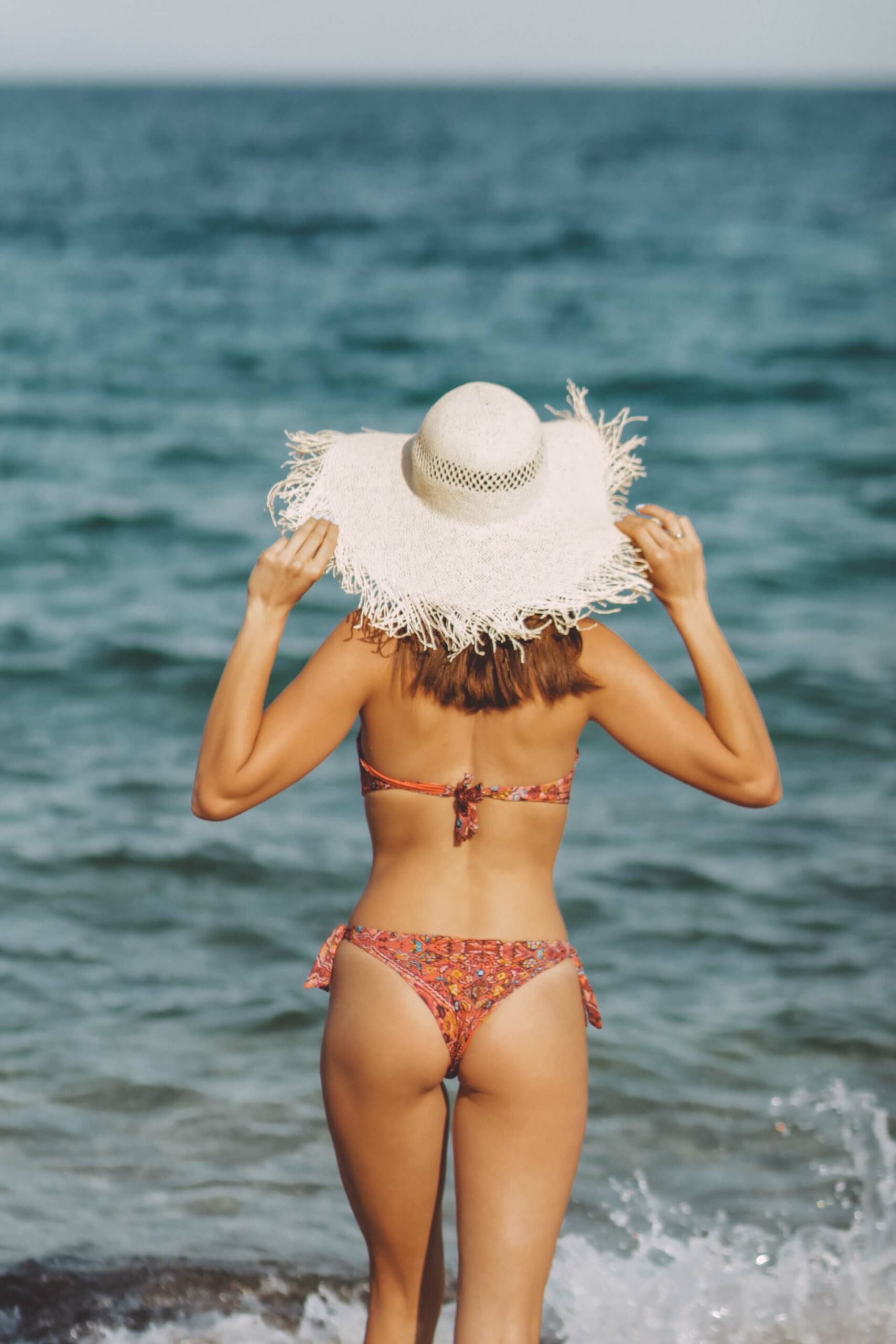 Salt in the air, sand in my hair.
Beach days are the best days.
Chasing the sun and feeling young.
Bikini kind of day.
Waves, sun, and fun.
Making memories one wave at a time.
Sun-kissed and sea-breeze blessed.
Beach vibes only.
Living for these beach moments.
Ocean child at heart.
Seas the day with the best crew.
Sun, sea, and a little bit of me.
Bikinis, tan lines, and sandy toes.
Life's better in a bikini.
Beach hair, don't care.
Catching rays and making waves.
Paradise found.
Lost at sea, and loving it.
Soaking up the sun and the good vibes.
Beach therapy in session.
Ocean air, salty hair.
Living our best beach life.
Mermaid vibes.
Sun's out, buns out.
Just another day in paradise.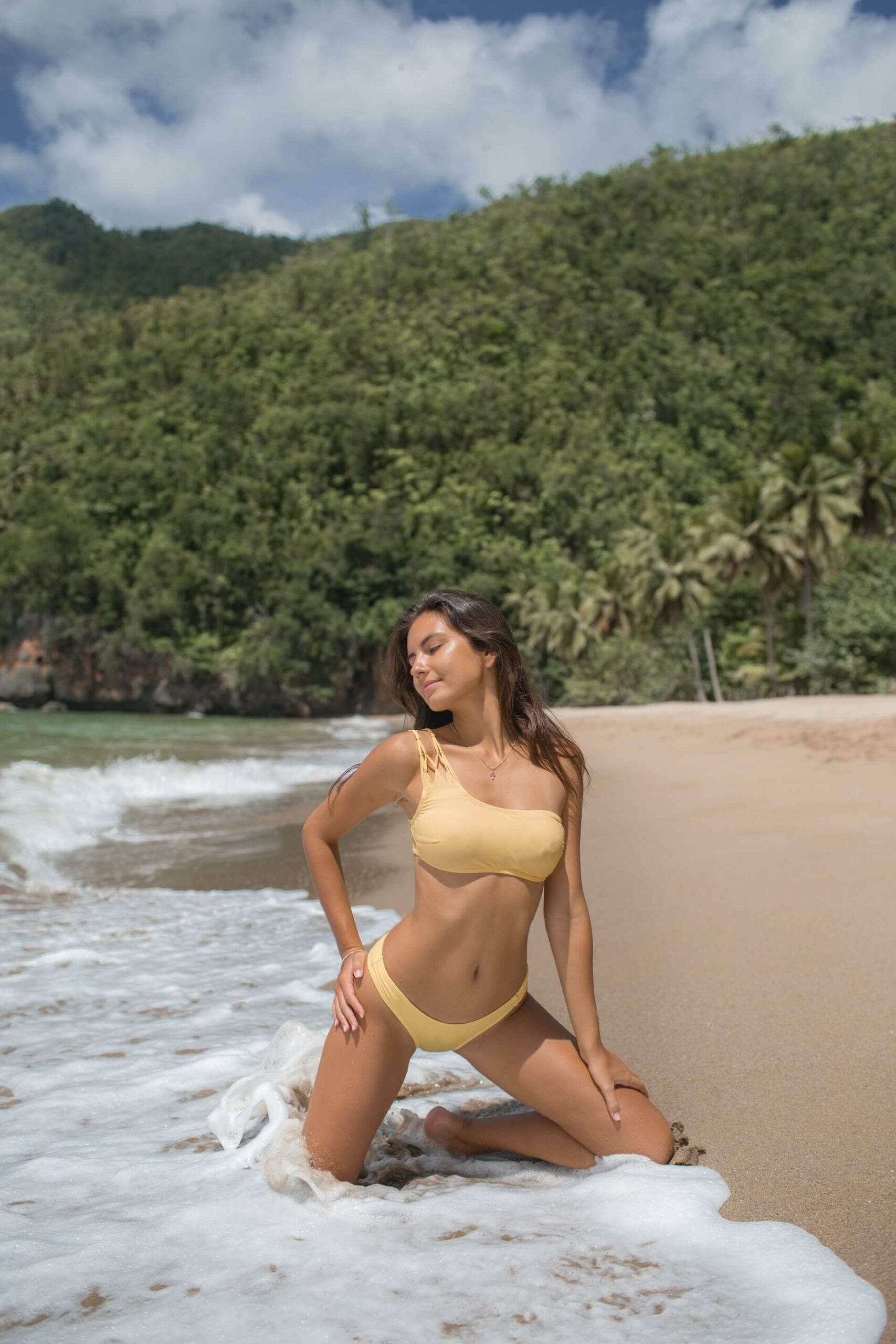 Beach bumming with my besties.
Golden hour glow.
Keep calm and beach on.
Sandy toes, sun-kissed nose.
Riding the wave of life.
Beach days = best days.
Feeling the ocean breeze and living with ease.
Sea you on the next wave.
Making a splash with my beach squad.
High tides, good vibes.
Ocean dreams and sunbeam scenes.
Life's a beach, and I'm just playing in the sand.
Salty but sweet.
Here's to tan lines and good times.
Beach, please!
Living in a summer state of mind.
Dive into the blue with a crew like mine.
Sunsets and palm trees, that's all I need.
Beach glow is the best glow.
Surf, sand, and sun-kissed land.
Finding paradise wherever I go.
Toes in the sand, drink in hand.
Beach daze always.
Ocean lover, sun chaser.
Just a girl and the sea, as free as can be.
Savage Swimsuit Captions
I can't help it if I turn heads.
I make all the girls mad when they mans' checking me out.
Not gonna cover up for your sake.
You got a problem with how much I slay? Stay mad.
Sun's out, sass out.
Too glam to give a clam.
Beach don't even have to be sunny, I bring my own glow.
Seas the day, slay the baes.
It's always bikini season if you're hot.
If you were a wave, I'd let you crash.
I don't shine, I sparkle. Big difference.
Beach hair, don't care, but this bikini? Beware.
I'm the reason the temperature's rising.
Swimsuit game: 100. Your move.
If you can't handle the heat, get off my beach.
I've got more issues than a magazine, you sure you can handle me?
Sun, sea, and a whole lotta girls green with envy.
I'm not a snack, I'm the whole picnic.
The tans will fade, but the memories and this sass will last forever.
Ocean air, salty hair, and a flair beyond compare.
I told the ocean about you. It waved off the competition.
Beach, please. I'm the whole view.
I'm drop-dead gorgeous, I can make these waves stop.
SPF 100: Sassy, Pretty, Fierce. 100.
I'm the SPF you didn't know you needed.
The beach is my throne, and this bikini is my royal garb.
I don't compete for spots, I do the choosing.
Bikini on point, attitude on fleek.
I'm the wave you're too scared to ride.
If looks could kill, this beach would be a crime scene.
I don't wait for the storm to pass; I dance in the rain.
Why chase you when I'm the catch?
This bikini doesn't ask for attention, it demands it.
The beach called. It wants its heat back.
I'm the whole ocean, not just a drop in it.
Some call it arrogance, I call it confidence.
The only BS I need is bikinis and sandals.
I'm the vibe the beach was waiting for.
If you're looking for the wave, I'm right here.
The beach is good, but I'm better.
This bikini isn't the only thing that's fire today.
Making the sun work a little harder today.
I came. I saw. I slayed the beach day.
I'm the girl they warned you about.
Make sure your girl doesn't catch you checking me out.
I can give you whiplash with how fast your head will turn to look at me.
I'm the reason the boys go to the beach.
Funny Swimsuit Captions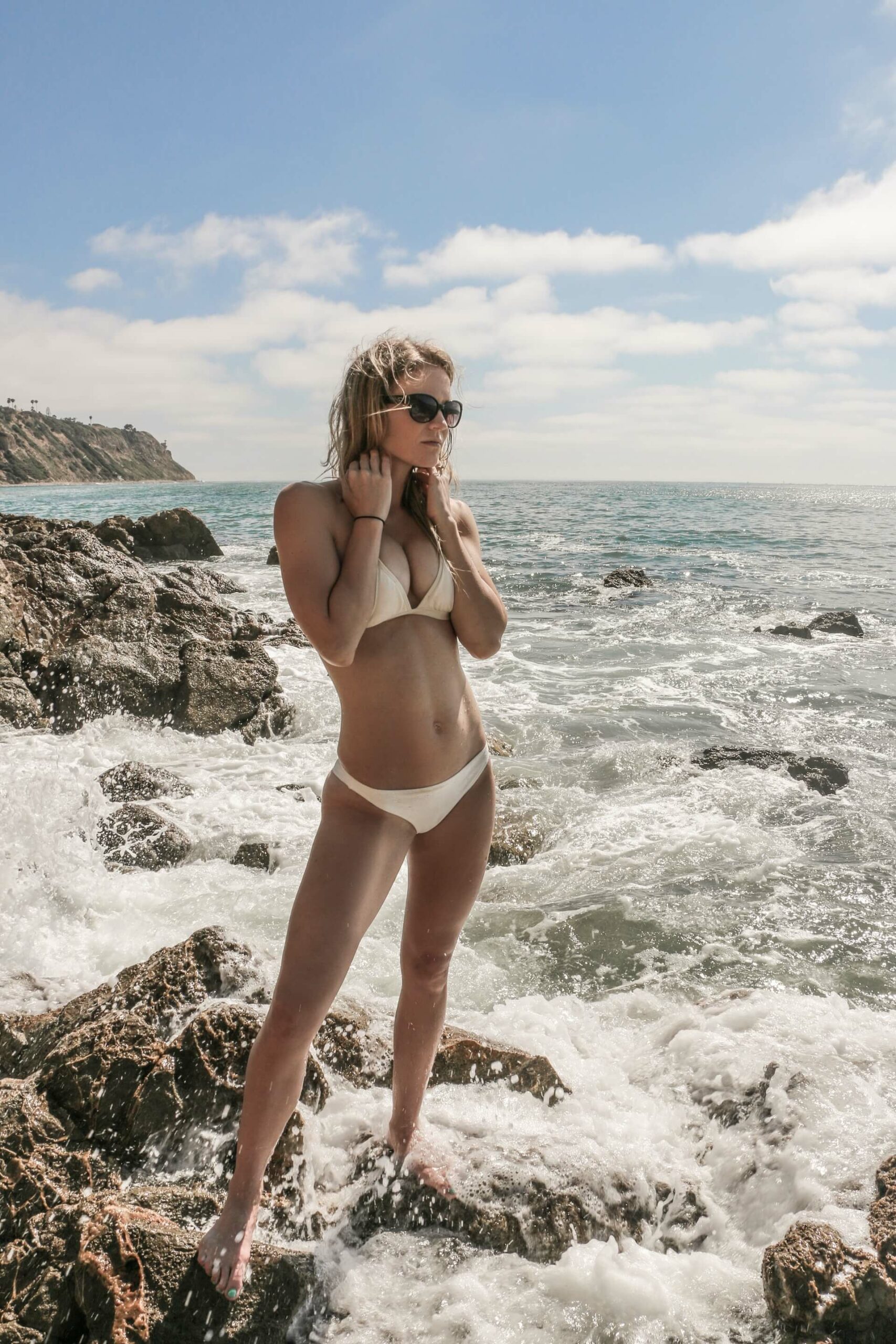 I'm just a fish out of water… in a bikini.
Beach hair, don't care. Seriously, I've given up.
Working on my tan and my plan to never leave.
If I can't wear my swimsuit, I'm not going.
I'm not sun-kissed, I'm sun-slapped.
Beach better recognize my swimsuit game!
I'm 70% water and 30% sass.
I'm just a girl, standing in front of the ocean, asking it not to ruin her hair.
I've peaked, and it's in this bikini.
I'm all about the palm trees and 80 degrees… and the occasional breeze, please.
If lost, please return to the nearest beach bar.
The ocean made me salty, but this bikini makes it sweet.
I've got sunshine on my mind and sand in… well, everywhere.
I'm flip-flopping my way through life.
I'm not great at volleyball, but watch me rock this bikini.
The beach is my happy place, until sand gets in THAT place.
I'm shore this is where I'm supposed to be.
Beach mode: On. Adulting mode: Off.
I'm a complicated woman. I like my toes in the sand and a drink in my hand.
I've got resting beach face.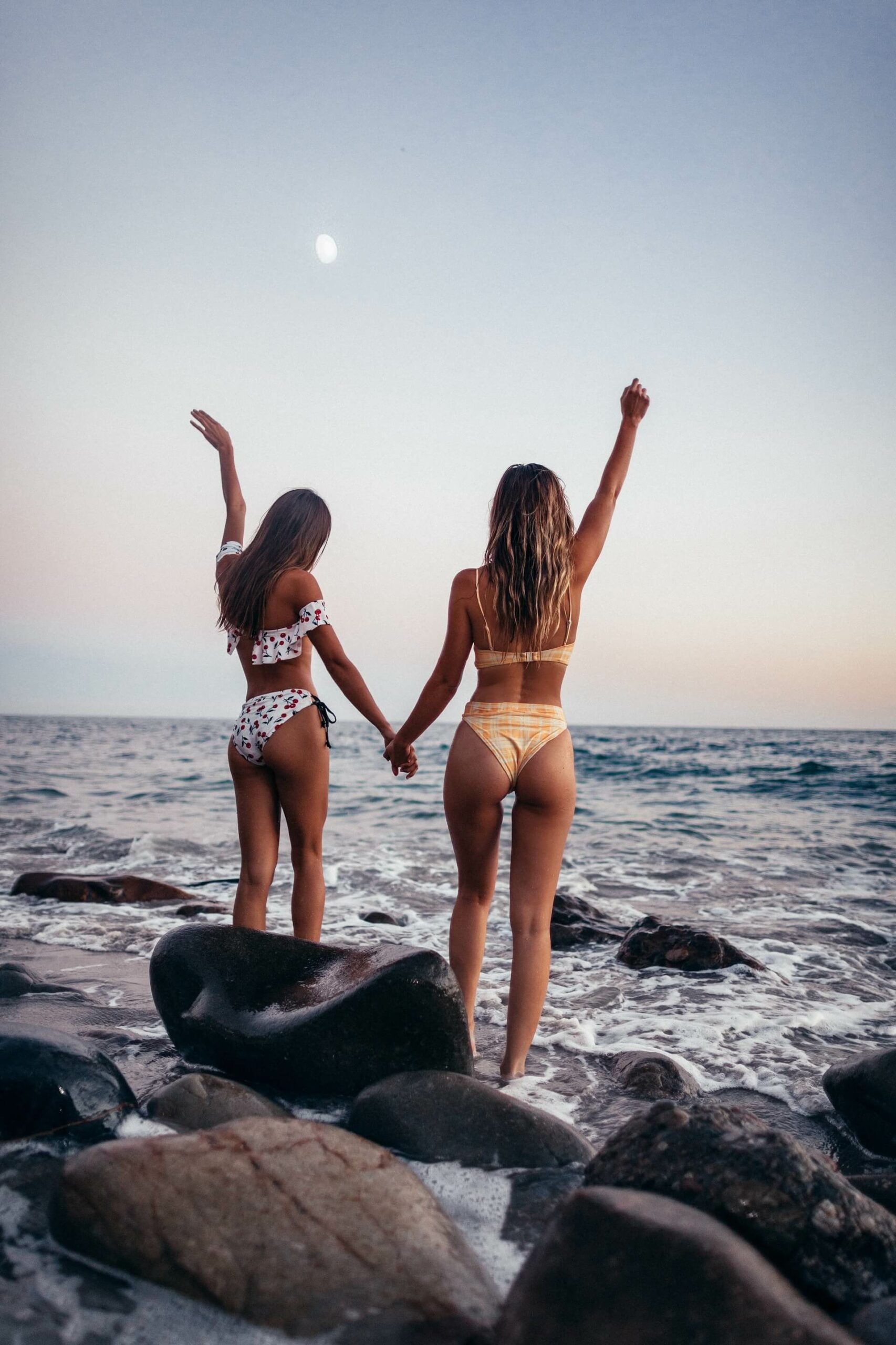 I'm just a drop in the ocean, but look at the ripples I make!
I'm just here for the tan lines and good times.
I've got 99 bikinis and I can't choose one.
I'm on a roll… in the sand.
I'm the reason the rum's always gone at the beach.
Swimsuits: the reason my winter workouts exist.
This swimsuit told me to go to the beach, so here I am.
If my bikini could talk, it'd say, "You're welcome."
Swimsuit season: the annual test of my love for chocolate.
Two-piece or not two-piece, that is the question.
I wear my bikini like I wear my confidence: Boldly and barely there.
My swimsuit said it needed vitamin sea. Who am I to argue?
I've got 99 problems, but my bikini ain't one.
How do I slim up for bikini season? Go bikini shopping everyday. Great cardio.
My bikini's tighter than some of my friendships.
If you can't handle me in a sundress, you don't deserve me in a bikini.
This bikini's been waiting all year for its moment in the sun.
I've got the swimsuit, now I just need the tropical island.
I told my bikini we're going on an adventure. It said, "Beach, please!"
Quotes to Boost Your Confidence in a Swimsuit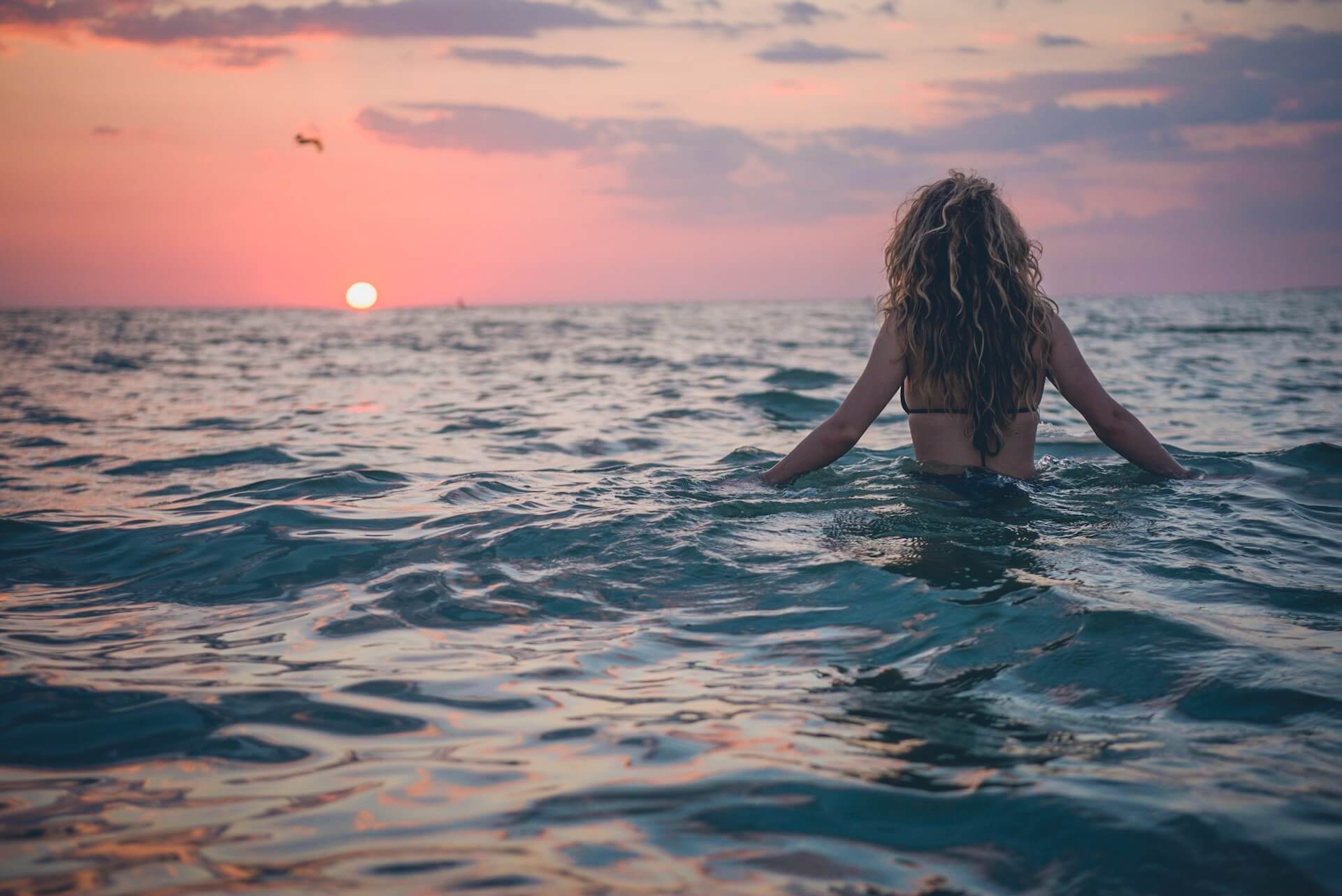 "In Brazil, no matter your shape, you're comfortable walking around in a bikini. You feel good in your body. We know you're never going to be perfect. If you get caught up in worrying about this and that, you're going to spend all your life working on these little spots." – Isabeli Fontana
"I don't prepare for wearing a bikini; I always have a bit of a tummy." – Eliza Doolittle
"I'm actually most comfortable when I'm in a bikini, running around on the beach, like, no makeup. It's really free-feeling, whereas I'm always having to get dressed up and putting makeup on." – Ashley Tisdale
"I thought, If I'm so afraid of a bikini, there's something wrong. And so I had to get back into one!" – Valerie Bertinelli
"I think my first bikini, I was four and it was polka dotted and I had a big belly and I looked dashing." – Ashley Scott
"I'm a believer in feeling good in your skin, so I put bikini pics on my Instagram." – Emily Atack
"If people view wearing bikini as a problem, then dirt is in their mind and not in mine." – Aditi Rao Hydari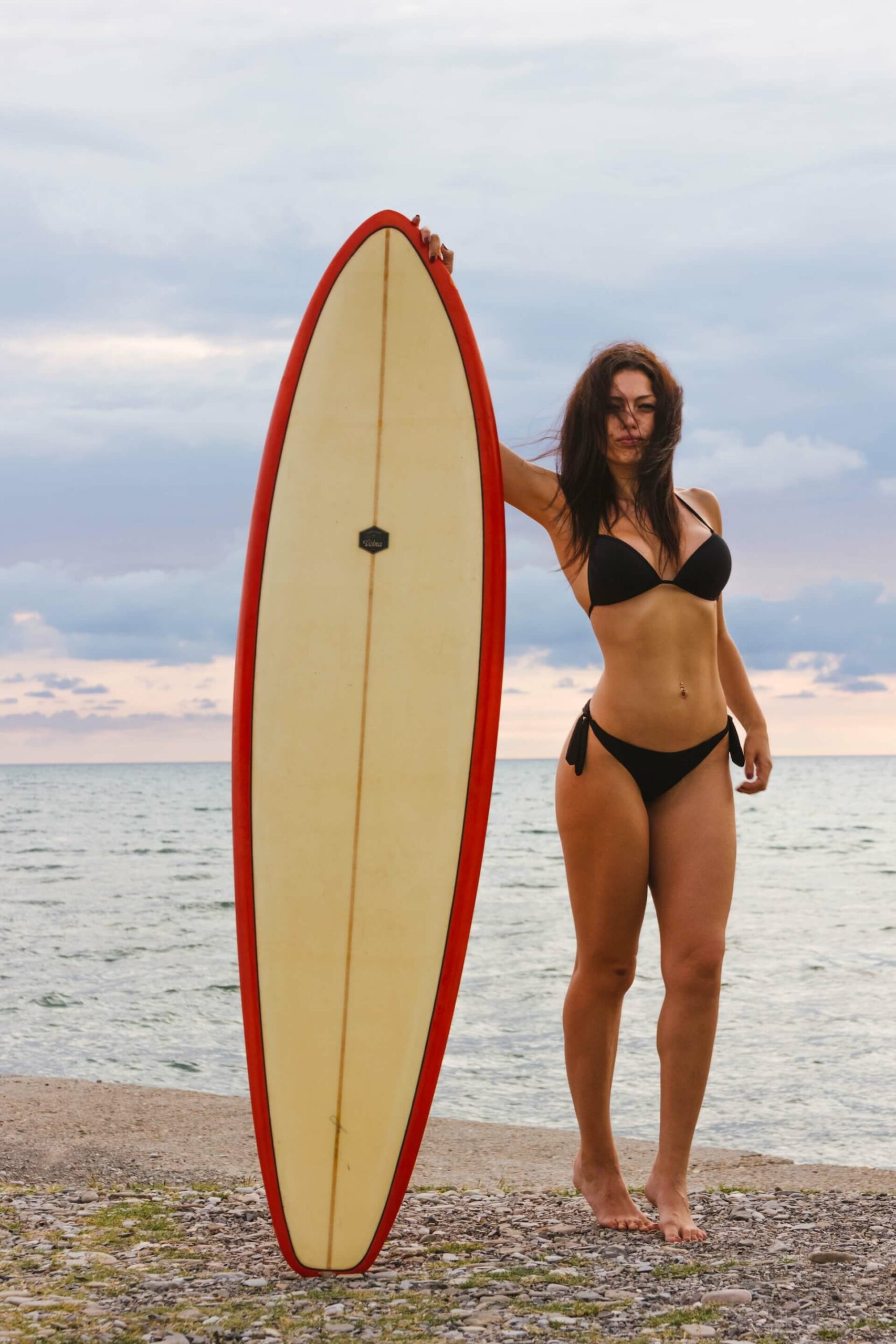 "Put on your bikini, put on whatever you want to wear, and don't worry about what other people are saying." – Philomena Kwao
"For me, fashion means dare. I don't mind wearing a bikini. I am okay with it." – Nargis Fakhri
"I have cellulite. I admit it. But sometimes I just say, 'Screw it, I am going to wear a bikini.'" – Cindy Crawford
"Oh, how I regret not having worn a bikini for the entire year I was 26. If anyone young is reading this, go, right this minute, put on a bikini, and don't take it off until you're 34." – Nora Ephron
"The bikini is the most important thing since the atom bomb." – Diana Vreeland
"Everyone has a different body shape, so you kind of have to figure out not only what works best for your body type, but what also makes you feel confident. Even if everyone thinks you look good in a bikini, and you don't feel good in it, you're not going to be at your best. If you feel great in a bikini, you can always work it." – Gigi Hadid
"Everybody can rock a bikini, swimsuit, unicorn onesie… whatever floats your boat. If you wear it with confidence, you will look hot." – Iskra Lawrence