Liveaboard diving is perhaps the best way to fully immerse yourself into scuba diving. If you're an avid scuba diver looking to take your diving experience to the next stage, then consider liveaboard diving. A liveaboard dive boat is a type of boat that is designed for divers to spend their entire holiday on, like a floating dive centre. It specifically takes scuba divers on diving expeditions or safaris, and you get to spend time with a group of people who share the same passion in scuba as you do.
If your idea of a vacation is to go to a tropical destination in order to scuba dive, why not make scuba diving your entire holiday? With liveaboard diving, you can literally spend your whole vacation on a boat. For some, this can satisfy two desires – to live on a boat, and to scuba dive to their heart's content. If this sounds like something you might be interested in, then read on to learn more about liveaboard diving, including how to find the best ones, what preparation you need, dealing with seasickness, and much more!
What is liveaboard diving?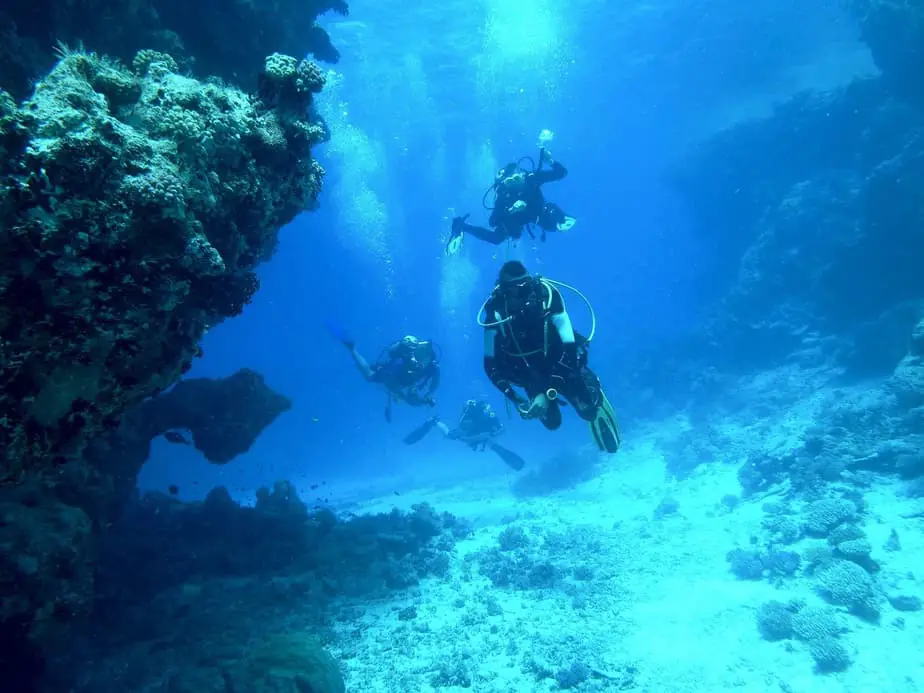 What comes to your mind when you read the words "liveaboard diving? Some people's definitions are quite literal – you live aboard a boat that you also dive from. We've met a couple who bought a small houseboat that they live aboard and dive from. They were able to sail across the Atlantic with it; this is living aboard a boat to the extreme. Is this what liveaboard diving is all about?
Heavens, no! When divers refer to going on a liveaboard trip for a vacation, they are referring to living aboard a vessel that is designed for recreational scuba diving safaris. Think of it as a floating hotel for divers. The liveaboard vessel is much more spacious, staffed, equipped, and luxurious than some second-hand, ramshackle boat.
If it helps, think of it more like a cruise. You'll be living aboard a boat with a group of divers for 6 or more days, where you will be performing up to 5 dives a day at some of the most exclusive dive sites in the world while receiving top-notch service from the friendly crew. Now that's liveaboard diving.
Liveaboard boat facilities
Since you'll be stuck on this boat for several days, you might be wondering what amenities you'll have access to. Depending on the boat, you should expect the following:
Cabins for sleeping (may have to share).
A bar.
A restaurant.
Places to store your diving/camera equipment.
Places to rinse your diving equipment.
A photo station where you can view and download the photos and videos you shot.
Liveaboard boats will also be equipped with a diving platform that is easy for you to dive from and get back onto the boat. Some boats may use a rib or small inflatable device like a zodiac to transport divers to the entrance of the dive site. These smaller boats are typically constructed from durable fiber-glass, or have a steel hull. In Indonesia, the boats they use are made from teak wood.
What are the benefits of liveaboard diving?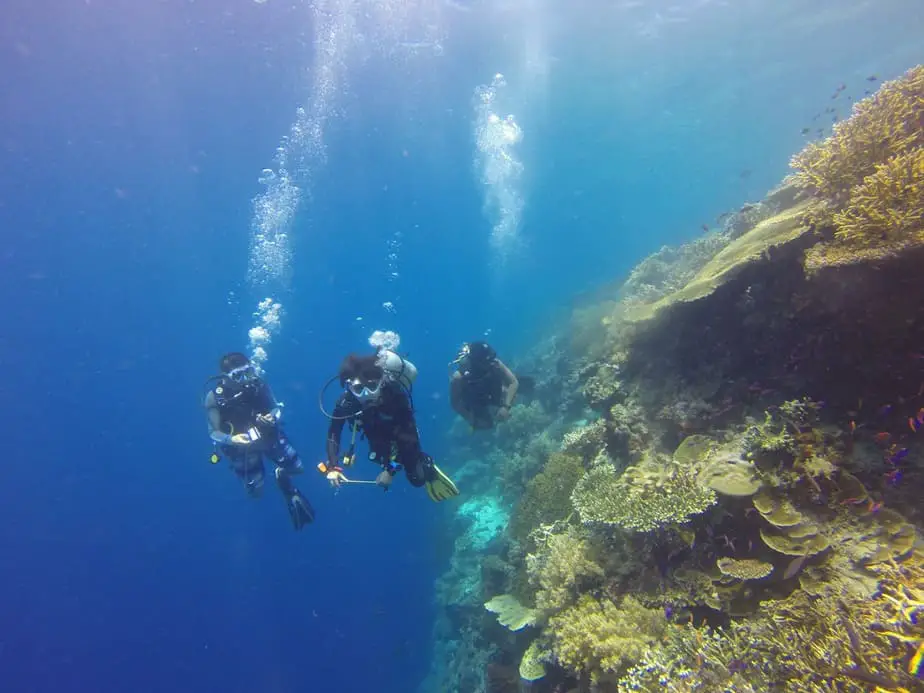 Perhaps you're still not sold yet on why you should go liveaboard diving; what does it offer that you couldn't get from resort diving? How can liveaboard operators justify charging you hundreds or even over a thousands dollars per night that you couldn't get elsewhere for cheaper? In this section, we'll try to make the case why it's worth it to go liveaboard diving.
Liveaboard diving makes repetitive dives easier. You're on a boat, it's stocked with scuba gear, the dive sites are amazing – what else are you going to do? You can dive up to 4-5 times a day on a liveaboard trip. This might seem a little aggressive, but with sufficient surface intervals between dives, is doable. If you're not comfortable with doing a dive because of concerns about decompression sickness or weather conditions, then there's no harm sitting out for a dive. You can even dive using enriched air, though that may be an additional cost.
Liveaboard vessels allow you to visit remote dive sites that would otherwise be unreachable for the average diver. There are many diving locations that are simply not reachable from a resort day-boat. In other words, you get exclusive access to unique dive sites and you don't have to worry about it getting crowded.
Night dives are amazing on a liveaboard expedition. Not that many shore-based diving resorts organize night dives, but night dives are the norm for a liveaboard trip. Next, since you will be so far away from civilization, there will be no light pollution which makes stargazing that much more enjoyable.
Depending on how luxurious the liveaboard boat is, you can get access to more amenities. You can expect to be pampered between dives. For example, you can enjoy your fill of exotic cuisine of the country you're visiting from the on-board restaurant, or relax in the built-in hot tub. You can even enjoy alcoholic beverages after the final dive of the day.
If you are a social butterfly or just love meeting new people and making friends, then liveaboard diving gives you the opportunity to spend a week or longer with a group of people who share a love for scuba diving as company. If you're more introverted or really need your alone time, then liveaboard diving might not be your cup of tea. You can also choose liveaboard trips with a small boat so there are fewer divers.
What to consider when booking a liveaboard diving trip
So you're thinking about booking your first liveaboard trip, and you're wondering what's the best way to go about it. Like any other vacation, there are some considerations you need to think about that are familiar. Furthermore, realistic expectations and careful planning will ensure that, at the very least, the trip will meet or exceed your expectations.
The problem is that there are hundreds of liveaboard boats worldwide, and so many potential tropical destinations to choose from. The sheer amount of options can seem endless. The point of this section is to simplify things for you. By asking the right questions and doing some brief research, you can easily plan the perfect liveaboard diving trip.
Just like with booking hotels (you can think of a liveaboard as a floating hotel), budget will most likely be the deciding factor. There are various liveaboards at various price-points, from budget to luxurious yachts. The difference between budget and luxury is a difference in amenities.
For instance, ask the following questions:
Do I have to share a bathroom?
What's the sleeping arrangement like?
Does the cost include alcohol or equipment rental?
Is there room for my camera equipment?
The cost of liveaboard diving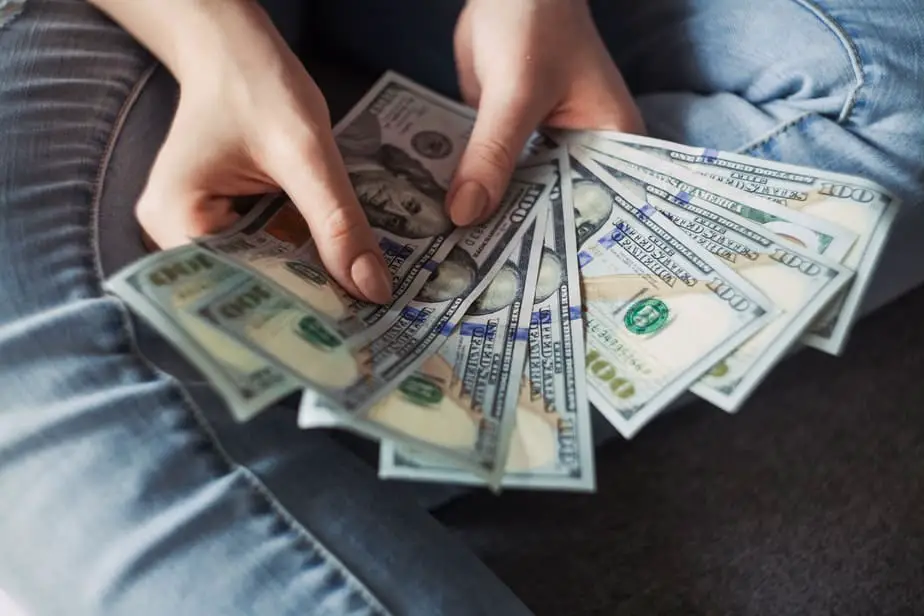 Vacations tend not to be cheap, and liveaboard diving is no exception even though the price varies quite a bit. Cheap liveaboards generally offer dorm-style accommodation and shared toilets, but the price is significantly lower than a luxury liveaboard.
Luxury liveaboards are expensive, but they come with all the frills and pampering you'd expect by paying top dollar. Like a high-end hotel, except this one is floating, you can get your very own private suite with a jacuzzi as you're making your way through the tropical waters.
The sky is the limit when it comes to what is being offered at what price. The good thing is, there are so many options in-between cheap and luxury liveaboards, that you're sure to find one to fit your specific budget.
Liveaboard trips are quoted in USD, so it's easier to compare the cost and the amenities offered between two or more liveaboards. On the low end, expect to pay at least $100 per night. A high-end liveaboard may charge you $1,000 or more per night. It appears that modern vessels tend to cost significantly more than remodelled old ones.
The best way to compare liveaboard prices is to browse the available charters on PADI Travel or Liveaboard.com.
Miscellaneous expenses
Again, this depends on the liveaboard you choose. High-end liveaboards tend to provide all-inclusive packages including Nitrox, alcohol, even recreational classes such as yoga. Budget liveaboards will offer only the bare minimum – food, accommodation, and basic rental equipment.
Liveaboard operators will disclose exactly what they cover and what you'll have to pay extra for on the booking page. Generally, these items are not included in the price of a liveaboard:
Dive computer.
Camera equipment.
Alcohol.
National park entrance fees.
Tips.
A note on tipping: Tips are optional, however tipping is quite common and highly recommended, especially if the liveaboard operators have done a good job. The amount to tip depends on you, however the common amount is around 10-20% of the cost of the trip. Bring some cash with you if you plan on tipping; there won't be an ATM on the boat.
How many divers are needed for a liveaboard trip?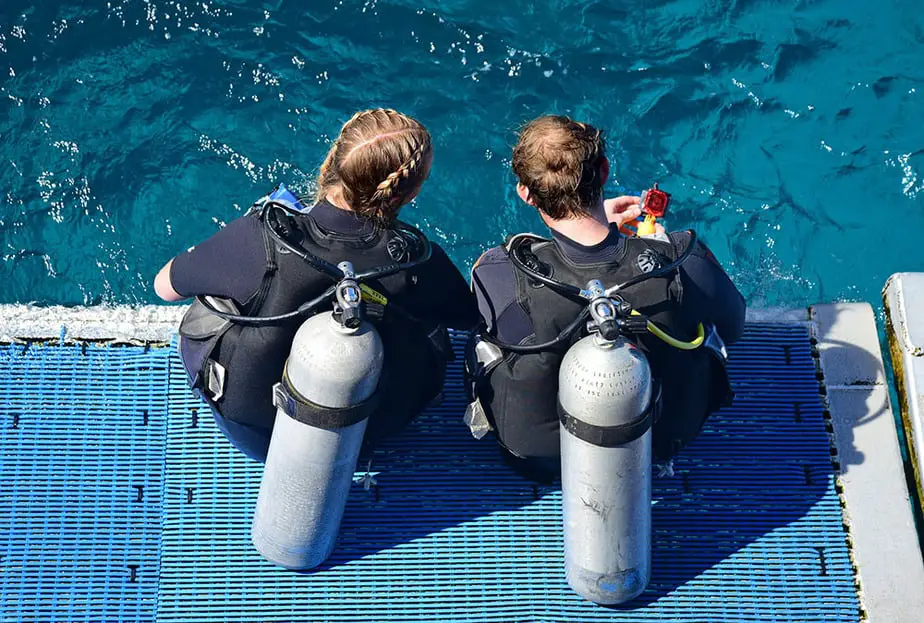 The buddy system is common practice for recreational scuba diving; divers generally dive in pairs. Many liveaboard divers also travel in pairs so they have someone they trust to watch their back. The concept is the same for booking a diving liveaboard. If you're already in a pair, great. If you're travelling solo, you will be assigned a partner.
If you're diving with a large group (6 or more) then you may be able to get a group discount, or you can charter the entire vessel. Liveaboard charters provide more flexibility and control over the itinerary.
Back to solo travellers, your assigned partner will typically be the same sex. If you're lucky, you might even get an entire cabin to yourself, but don't be surprised if you end up sharing (space is limited on a boat). If you're not comfortable with sharing a living space and don't want to leave things to chance, you will have to pay extra. The additional price can be anywhere from 30% to 100% to get your own cabin.
Some solo travellers will be delighted to hear that there are liveaboards catered specifically to them. These liveaboards offer dorm room style accommodation so you get your own personal space without breaking the bank.
Certifications needed for liveaboard diving
Liveaboards will tell you what type of certification you need on the booking page/before your trip. The certification requirement depends on what types of diving you will be doing, maximum dive depth, weather conditions, and the difficulty of navigating through its currents.
Obviously, the minimum certification you should have is the Open Water Diver certification. However, we feel that it will limit your liveaboard experience because certain dive sites may require a higher certification. If you don't have it, you'll just have to sit it out and that's not fun (and also a waste of money).
We recommend at least getting an Advanced Open Water Diver certification, which is the next step up from Open Water Diver. With this, you should be able to make the most of your liveaboard experience.
A certification that is nice to have, but ultimately not a requirement, is the nitrox certification (Enriched Air Diver). As we mentioned, nitrox is not always included in the price, so it's something you'd have to pay extra for. The benefit of nitrox is that it extends your bottom time because it has less nitrogen than standard air.
Liveaboard safety procedures
Liveaboard operators have the same high standards as any dive centre. The captain and crew will do everything in their power to ensure your safety and to properly instruct you on the safety procedure. The first order of business is a safety briefing so you understand what's expected of you.
Each liveaboard boat will have a first aid kit and emergency oxygen. They are also equipped with fire extinguishers and axes in case of fire. No operator wants to be ill-equipped for an emergency, and they don't want to have a reputation of being reckless, so they'll make every effort to ensure you stay safe.
With that said, scuba diving can be quite extreme depending on the weather conditions and there is always an element of risk involved on each dive. There's also the risk of something happening to the boat since you'll be out at sea for 6 or more days. Everyone on board should work together to ensure safety guidelines are being followed.
What to expect on a liveaboard trip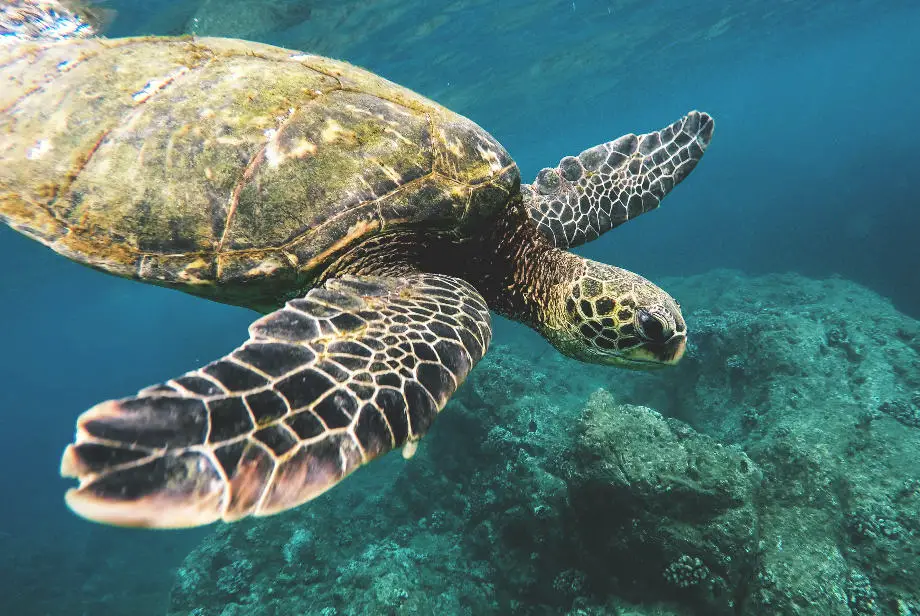 After booking a liveaboard safari, you must be excited about the adventure you're about to go on. In this section, we'll go over some tips to keep in mind before boarding on a liveaboard. For instance, what is it like to be living with a bunch of strangers, on a boat, for the next 6 or so days?
Liveaboards are like a well-oiled machine. Everyone is working hard to ensure the operation runs smoothly. When you're living and working in a confined space, everything needs to work seamlessly otherwise people are going to have a bad time. This includes not just the crew, but the guests as well.
You don't have to do anything special; manual labor like lifting tanks and other equipment is handled by the crew. We're referring to being a pleasant human being and getting along with everyone. If you have any grievances, please be polite about it. Everyone just wants a good time, and you don't want your experience to be ruined by an unpleasant individual either.
Improve your diving skills
Aside from becoming a more well-traveled person by visiting so many dive sites on a liveaboard trip, the sheer number of times you get to dive means you get tons of practice in a short period of time. As we mentioned, liveaboards are amazing for repetitive dives. If you were to dive three times a day for a week straight, that's 21 dives added to your experience.
Perhaps you weren't very confident in your diving abilities before you booked a liveaboard expedition. Once you go through one or two liveaboard trips, you will be a diving pro. You'll also be exposed to many new diving experiences. Rather than diving in the same location each time, you get to experience a wider spectrum of scuba diving, from calm conditions to more extreme ones.
With so much diving to do, you have to don and doff your equipment a bunch. This sounds tedious, but it's cementing the process in your mind. You'll be so efficient at donning and doffing your gear, as well as doing pre-dive buddy checks. Imagine how much diving experience you can get by going on a 14-night liveaboard expedition.
How to get ready for a liveaboard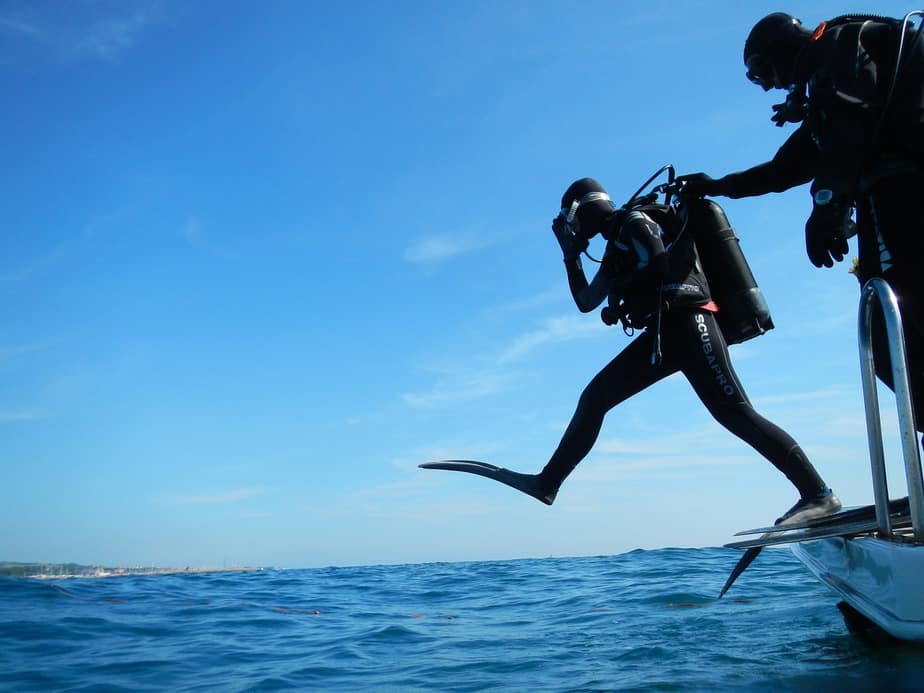 The golden rule of a liveaboard is to show up on time. Whether you are expected to be at a dive briefing or dinner or just suiting up for the next dive, you should arrive 10 minutes early. Chances are, most people will already be there. Even if you are a bit early, use that time to do some reading about the next dive site, or strike up a conversation with the divemaster or your fellow divers.
If you're shy, then going on a liveaboard trip will seem like a nightmare. Liveaboards are highly social because you'll be sharing a cramped living space with a bunch of strangers. The sooner you open up and get familiar with your fellow divers, the more comfortable and enjoyable the trip will be. The most memorable liveaboard experiences involve the companionship of fellow liveaboard divers. It's not uncommon to make some friends that you can plan future diving trips with.
Dealing with illness on a liveaboard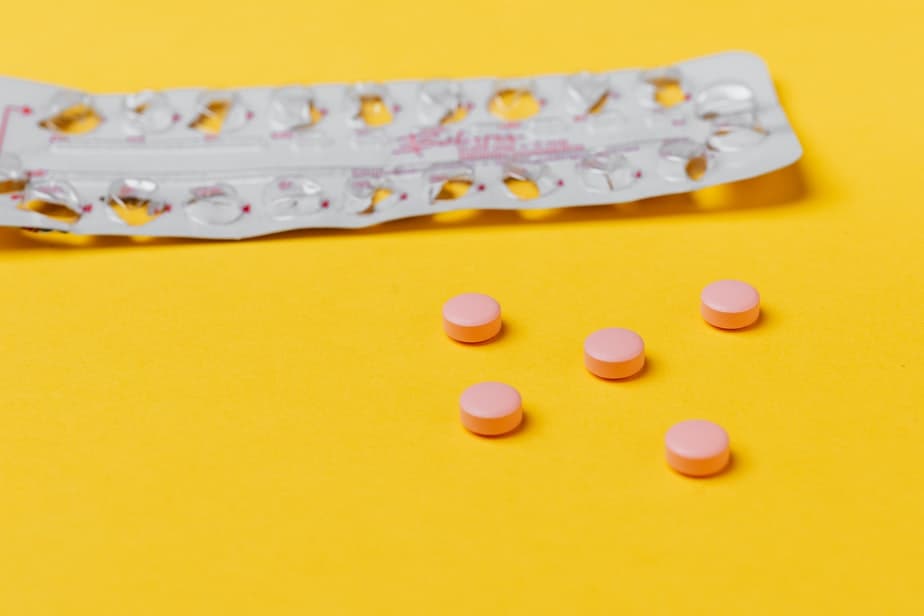 If you've never spent a night on a boat before (or in this case, several nights), then there's a possibility that the constant swaying of the boat will make you seasick. Getting seasick on the first day and being trapped on a boat for the whole week sounds like a living hell. Thankfully, it's the 21st century and we have ways of dealing with this.
Liveaboard crew know all about how to treat their guests with seasickness. It's likely they'll have motion sickness medicine in case you are feeling a little under the weather. You can prepare your own if you'd like, but make sure it's suitable for scuba diving; there shouldn't be any side effects like drowsiness. With the help of medicine, plus our body's natural resilience, eventually you'll overcome it.
Another common problem scuba divers deal with is ear infection. When water gets in the ear and it doesn't dry out, the bacteria inside can spread and lead to an infection. Don't use Q-tips or try to stick anything into your ears; it just pushes the water and other gunk further into your ears. Once again, the crew should have some ear drops on hand to help you manage your ear pain.
There may also be some general scuba diving anxiety if you aren't an experienced diver or you're not comfortable with being exposed to so many new dive sites. The effects can be minor, like feeling butterflies in your stomach, to a full-blown panic attack or feelings of claustrophobia underwater. If you're feeling uncomfortable, let your partner or divemaster know so they can accommodate you. In our experience, divers are very friendly and have no problem sticking by you so you feel safe.
Sleeping conditions on a liveaboard
There's no such thing as sleeping in on a liveaboard. For most people, the experience is so novel and exciting that they wake up before their alarm clock. Just the thought that you're floating somewhere in the sea and have a full day of diving ahead of you can make anybody energized and ready to start the day. Also, waking up early so you can catch the sunrise is well worth it, in our opinion.
You may struggle with falling asleep on the first night due to the excitement, but also because the swaying of the boat is making you feel sick. As we mentioned, you should probably bring some motion sickness medicine or ask a crewmember for one just in case. After a while, you'll get used to the swaying of the boat, plus your excitement will plateau and you'll sleep like a rock.
Seriously, after doing a full day's worth of diving you'll have no trouble falling asleep. Imagine doing 5 dives a day for a week straight; it's impossible not to fall asleep just from the sheer exhaustion you must be feeling. However, if you love diving and hanging around scuba diving lovers, this will be the good kind of exhaustion that you can't look forward to experiencing the next day. Even the sound of the engine starting up and the constant swaying of the boat starts to feel normal.
Diving on a liveaboard
Before each dive, there will always be a dive briefing and the same is true of liveaboard diving. You would be wise to pay close attention to the divemaster because some of the dive sites you'll go to are likely to be remote with special conditions to pay attention to. If your divemaster is doing a good job, you will be as prepared as possible so that you aren't blindsided by how rough the conditions are.
Certain dive sites are more challenging than others. However, your dive operator wouldn't be stopping at that location if it wasn't worth the effort. If you aren't comfortable with the difficulty level of the dive, you can just sit that dive out. Divemasters usually allow you to attempt the dive, and if you feel unsafe, they'll come back with you as you abort the dive.
Don't worry, on the surface you'll be greeted by the liveaboard vessel and its crew. You can just relax or enjoy a refreshing alcoholic beverage (if it's your last dive of the day) and wait for the rest of the group to surface. The crew's job is to make sure the guests feel comfortable on the trip, so if you have specific dietary restrictions, allergies, or you've received two right fins, just ask a crew member to help you out.
Top liveaboard destinations
In our opinion, the best liveaboard destinations are the remote, hard-to-reach dive sites that the average diver wouldn't be able to get to on their own. Some great destinations are Sipadan in Malaysia, as well as Surin and Similan in Thailand. These dive sites, along with various others that have reached many Top 10 lists, have something in common: they are only accessible or best dived from a liveaboard vessel.
These locations are fantastic to dive in their own right, however the exclusivity of it is the cherry on top. So when you are picking a liveaboard destination, consider picking one that is remote and not easily accessible by other scuba divers.
Here are some fantastic destinations you can visit on your next liveaboard trip:
The Red Sea, Sudan, and Djibouti in Egypt.
The Galápagos Islands in Ecuador.
Cocos Island in Costa Rica.
Raja Ampat Islands in Indonesia.
Other than being remote, each of these diving destinations also have the benefit of having unique aquatic life, currents, and even topography. When deciding which liveaboard trip you want to go on, compile a list of what you want to see, where it's located, the cost, and decide on if it's the right fit for you.
Consider liveaboard diving for your next vacation
If you love scuba diving and you enjoy hanging around with other divers, then a liveaboard vacation will be a match made in heaven for you. Sure, there's seasickness, the occasional bad weather, and maybe you start craving for land near the tail end of the liveaboard trip. However, you'll soon forget any of the negatives once you've dived at some of the world's best dive sites.
With a liveaboard vessel, you can get access to locations that you otherwise wouldn't be able to. You can explore multiple reefs and dive up to 5 times a day, which is possibly more than you've ever done before. If the highlight of your vacations are when you scuba dive, then why not make scuba diving the entire vacation? It's like a concentrated dose of all the good stuff.
Also, as a wise person once said, "it's about the journey, not the destination." As you travel from dive site to dive site, you get to do so in the company of friendly, like-minded individuals from all corners of the world. We can make this assumption because in our experience, scuba divers tend to be helpful and lovely people. That's why if you love diving and love hanging out with awesome people, then make your next vacation a liveaboard trip.
A cautionary message about liveaboard diving
For many divers, liveaboard diving has ruined all other types of diving. After experiencing what it's like to dive to your heart's content at some of the most exclusive, remote dive sites in the world, it's hard to go back to what you were doing before. As we mentioned, if you love to scuba dive on your vacation, then why not make scuba diving your vacation?
Imagine going back to 45 minute bumpy trips across the bay, on a small dinghy in the sweltering heat, only for a double dive, served soggy sandwiches during the surface interval, with too short of a time to make meaningful memories with the group of divers next to you. It just won't cut it anymore. Going on a liveaboard expedition feels like you had a taste of the forbidden fruit and now you have knowledge that others don't have.
The cautionary message about liveaboard diving is that it's hard to be content with anything else. You'll be left with a bittersweet feeling that the bar has been raised incredibly high and few experiences can impress you the same way. Once you get started with liveaboard diving, you may be ruining scuba diving forever and nothing else will satisfy you.