If you want to take in all the beautiful experiences that the underwater world has to offer, you need the proper scuba kit to stay comfortable and safe. One important piece of dive kit, the BCD (buoyancy control device or buoyancy compensator) is necessary to help you conserve energy by staying afloat at the surface or to stay neutrally buoyant at depth.
Since most of us aren't so lucky to be living near the best dive locations, our diving adventures will most likely be happening abroad. That means considerations need to be made as to the size and weight of each piece of diving gear. The BCD may be the single biggest piece of equipment that can take up most of the luggage space. That is why you should consider getting a BCD for travel. They are designed specifically to be light and easily packed up.
With how strict airline regulations are with their baggage weight limits and also for your own convenience, there is a need to find a travel-friendly BCD so that you can easily bring it with you on your dive travels. In this article, we will be reviewing the best lightweight travel BCDs to give you an idea of which ones you should get. We have also written a comprehensive buying guide so you know what considerations  to make if you would like to find a BCD on your own.
Our Top Picks:
Best BCDs for Travel Reviewed
Scubapro Litehawk
Scubapro Litehawk BC w/BPI for Scuba Divers, M/L
Back flotation technology positions air in the back, providing movement around chest and shoulders
3-dump deflation system enables divers to dump air from a variety of underwater positions
Lightweight, perfect for travel: just 2,36 kg / 5.2 lbs
Lift Capacity:

29.2

lbs (13.2 kg) for all sizes
Style: Back inflate
Dry Weight: 5.2 lbs  (2.36 kg)
Your time is precious, so we're going to start off with what we feel is the best all-around BCD for travel: the Scubapro Litehawk. It somehow manages to combine portability, comfort, durability, and affordability all in one product. If you plan on spending a lot of time diving, every function and feature that a BCD provides makes a difference, and you need a BCD that can keep up with you.
To start, even if you have tried on a few travel buoyancy compensators before, we are confident that the Litehawk provides a new level of comfort and weightlessness.
Here are some of the features that you can expect from the Scubapro Litehawk. It is a back-inflate style BCD made from nylon with a high denier count for a robust and lightweight construction. Pair this up with a soft backplate and you have a BCD that will fit into any suitcase or backpack.
Next, the Litehawk is designed so that its air pockets are located mostly in the back and it has a three dump inflation system. It also features an ergonomic, clutter-free harness with a low-profile rear shaped air cell to give your upper body more freedom of movement.
All of this means you can easily maintain a comfortable position with minimal drag while diving. If you are a cave or wreck diver, or an underwater photographer, then the Litehawk can let you access the range of normally difficult positions that wouldn't be possible in other BCDs.
Lastly, did we mention how affordable the Litehawk is? We don't know how Scubapro manages to do it. We found the Litehawk to be more durable, comfortable, and of course more lightweight, than some pricier options on the market. You really can't go wrong with a Scubapro Litehawk as your go-to travel BCD.
Pros:
Weighs only 5.2 lbs (2.36 kg), making it one of the lightest travel BCDs.
Low-profile air cell technology provides incredible buoyancy regulation.
Very affordable for what it provides.
Numerous locations to dump air.
Cons:
Only a unisex model is available.
Cressi Travelight
Lift Capacity: 13.5 – 36 lbs (6  – 16.3 kg)
Style: Jacket
Dry Weight: 6 lbs (2.7 kg)
Next, we have the Cressi Travelight which is a jacket-style BCD that is designed specifically for air travelers. At a weight of only 5.7 lbs (2.6 kg), its reduced bulk and weight means it is easy to carry. Furthermore, the Travelight can be easily folded up and fastened using a special retractable strap so that it takes up minimal space in your suitcase or backpack.
The Travelight has two color options to choose from and it has a casual look. There are numerous sizes to select from, so finding a snug and comfortable fit should be straightforward.
Cressi has recalibrated the inflation system of the Travelight, making newer models inflate at a rate 50% faster than before. Additionally, this new system has a unique anti-sand design which keeps the air bladder from getting clogged up by grains of sand that are sometimes present in the water.
For storage, the Travelight has two easily accessible front pockets, two back pockets for dive weights, and four durable alloy D-rings to attach your diving accessories to. Each pocket has zipper closures so that your essentials remain safely tucked inside.
Overall, we felt the Cressi Travelight is a fantastic entry-level BCD for dive travelling at a reasonable price. It doesn't compromise on features and even comes in a women's version.
Pros:
Affordable.
Fast air inflation speeds.
Folds down quickly and neatly.
Anti-sand filtering system.
Women's version available.
Cons:
No rear bottom dump valve.
Oceanic Jetpack
Lift Capacity: 30 lbs (13.6 kg)
Style: Back inflate
Dry Weight: 8.25 lbs (3.75 kg)
The Oceanic Jetpack has something that we've never seen before in a BCD; it is designed to not only be a jacket-style BCD, but it also has a semi-dry day bag that you can clip together. You don't need to put this BCD into a bag if it is literally a bag itself. You can carry other scuba gear in the dry bag and other travel amenities and you can bring one less backpack.
When the dry bag and BCD are empty and attached, the total weight comes to 8.25 lbs (3.75 kg). It's a bit on the heavier side for a BCD, but that's because it comes with a dry bag that can hold 42 liters of packing space. The bag has travel-friendly compartmentalizations, including a laptop sleeve, two easily accessible external pockets, and a main compartment.
Next, the Jetpack is constructed from some very durable materials: 420-Denier nylon urethane, 1000-Denier cordura, and quick-drying 100-Denier double coated nylon. In other words, since this BCD is also a backpack, it is designed to be as durable, lightweight, and quick-drying as possible.
As for its buoyancy features, the Jetpack has bungee straps on its air cell which keep the back-inflation bladder streamlined to increase its deflation speed. Thanks to the Jetpack's versatile power inflator, buoyancy control and trim while diving is easy. The Jetpack also includes an internal dump cable that is connected to a dump valve for easy deflation.
Pros:
Two-in-one-design: Functions as both a travel BCD and semi-dry bag.
The bag has many inner compartments for convenient storage of items.
Highly robust and fast drying.
Rapid deflation.
Greater buoyancy control and trim thanks to ergonomic design.
Cons:
One of the heavier travel BCDs.
When fully packed with dive gear, it may be too bulky to fit into overhead compartments on flights.
Aqua Lung Zuma
Aqua Lung Zuma Scuba Diving BCD Midnight/Black SM/MD
Extremely lightweight to help eliminate those dreaded excess baggage fees. A size ML/LG weighs less than 2.2kg (4.75 lbs).
Great packability – flat or rolled. The ZUMA fits nicely, along with the rest of your dive kit into the Aqua Lung Departure carry-on bag
Innovative tank support system eliminates the need for a hard pack. The tank band has been lowered to integrate with the waistband. A valve strap...
Lift Capacity: 22 – 34 lbs (10 – 15.4 kg)
Style: Back inflate
Dry Weight:

4.75 lbs (2.2 kg)
Weighing in at only 4.4 lbs (1.9 kg), the Aqua Lung Zuma is definitely one of the lightest travel BCDs on the market. In addition to this, the Zuma has a very minimalist cut that makes it extremely easy to fold up and pack into a small suitcase or backpack.
Great care was taken to ensure that the Zuma is not only lightweight but also comfortable. The Zuma features an adjustable chest strap with extra padded back and lumbar support to ensure divers can get the perfect fit. The specially designed E-valves keep bulk to a minimum and give divers more freedom of movement.
Unfortunately, in the pursuit of designing the lightest travel BCD on the market, Aqua Lung seems to have overlooked one frustrating flaw, which is the cheap plastic D-rings. D-rings are indeed very lightweight, however they are also brittle. We would have liked to see aluminum D-rings instead, which are more resilient, rust-resistant, and lightweight.
It's a shame that that one problem creates additional issues, which is the poor placement of the D-rings. There are two placed above the weight pouch that we feel is a problem waiting to happen. Divers who are not used to the Zuma may accidentally pull out a weight bag when they just wanted to grab an attached dive accessory.
We spoke at length about our issues with the D-rings, however if you are someone who doesn't use D-rings and you just want the lightest BCD on the market, then you won't find a lighter travel BCD than the Aqua Lung Zuma.
Pros:
One of the lightest travel BCDs on the market.
Minimalist design that is comfortable to wear.
Easy to fit into small suitcases or backpacks.
Cons:
D-rings are small and made of plastic.
D-ring location is not ideal.
Harness straps are missing a buckle release; makes it difficult for bigger divers to don and egress.
Zeagle Stiletto
Lift Capacity: 35 lbs (15.9 kg)
Style: Back inflate
Dry Weight: 7.4 lbs (3.3 kg)
The Zeagle Stiletto is a lightweight and robust buoyancy compensator that is ideal for both local and travel diving. Weighing 7.4 lbs (3.3 kg) it is not the lightest BCD, however it more than compensates for this in other areas such as its durability and 35 lbs (16 kg) lift capacity. Its low-profile, heavy-duty retracting bladder is the secret to its buoyancy.
Zeagle have spared no expenses when it comes to its durable construction. The Stiletto uses a 1000-denier nylon bladder material to keep it as light and resilient as possible. It also features five stainless steel D-rings and two zippered utility pockets so that you have plenty of space to store or clip your scuba accessories.
Next, the Stiletto features the unique "Personal Fit System" which basically means that it is highly adjustable and can fit nearly any body shape big or small. To make the fit even more comfortable, a lumbar pad is sewn on the back to reduce fatigue and help you wear it for longer.
Whether you plan on doing temperate or warm water diving, the Zeagle Stiletto can accommodate your style of diving. You will be able to dive with more gear thanks to its high lift capacity, while still being a compact enough BCD to bring along on your dive travels. Its personal fit system allows for greater freedom of movement both on land and underwater, and its durability helps it to last a long time.
Pros:
Very robust with a high lift capacity.
Personal Fit System provides adjustability to fit all shapes and sizes.
Gives you plenty of freedom of movement.
Cons:
Expensive.
There are much lighter travel BCDs.
Hollis LTS
Lift Capacity: 30 lbs (13.6 kg)
Style: Back inflate
Dry Weight:

5 lbs (2.27 kg)
Yet another travel BCD that is contending for the title of "lightest travel BCD"; the Hollis LTS weighs only 4 lbs (1.8 kg). It also has a very bold color scheme with its red and black coloring. Its backplate is soft and comfortably padded for greater comfort. Many user reviews confirm that the LTS can be worn for long periods of time without fatigue or discomfort.
The Hollis LTS has D-rings placed by the hips and chest for convenient access when bringing along lots of scuba accessories. Next, the LTS is constructed from a rugged nylon material and is highly resilient. Despite being such a lightweight BCD, it has a surprisingly high lift capacity of 30 lbs (13.6 kg).
By combining a good mix of portability, comfort, and utility while diving, the Hollis LTS is a fantastic BCD for travel.
Pros:
One of the lightest BCDs on the market with a dry weight of only 4 lbs (1.8 kg).
High lift capacity despite being so light.
Comfortable, ergonomic design.
Cons:
Does not fit larger divers well.
Inflator hose is difficult to reach when the air bladder is full.
Dive Rite TravelPac
Dive Rite TravelPac BC, Black, Medium
Dive Rite TravelPac BC/BCD Lightweight Traveling Buoyancy Compensator
Hardware is streamlined with one epaulet on the left shoulder, standard shoulder pivots, 2 bent chest D-rings, 2 waist D-rings and a stainless steel...
TransPac sideplates are narrower and give more room on the waist belt for accessories.
Lift Capacity: 27 lbs (12kg)
Style: Backplate and wing
Dry Weight: 5 lbs (2.62 kg)
The Dive Rite TravelPac ditches the usual jacket style design and features a backplate and wing design instead. It also comes with a fully adjustable diving harness constructed from flexible webbing.
The adjustable straps can be made to fit numerous body types and are secured in place by a crotch strap to prevent it from riding up. In addition, the 360 degree wing helps the air bladder inflate evenly and maintains the centre of gravity so that divers won't tip while floating by the surface.
The TravelPac is a minimalist travel BCD that keeps the buoyancy where it needed most so that horizontal trim is maintained throughout the torso and the air tanks are supported. All of these features come together to provide a smooth experience while cave or wreck diving, or in other overhead environments.
Not only is the Dive Rite TravelPac very durable, but it is also exceptionally light at only 5 lbs (2.3 kg) when dry. This is thanks to its 1680-Denier ballistic nylon outer bag, as well as its 210-Denier nylon urethane laminated bladder. It is made from highly resilient and lightweight material designed to withstand the rigors of travel.
Experienced divers who want a BCD with a different design that is heavily adjustable should consider the TravelPac. What's more, it includes a camera strap and provides maximum stability, making it the optimal choice for underwater photographers. It is a bit on the pricey side, but it is well worth it.
Pros:
Great balance of comfort and buoyancy.
Made from highly durable materials and is very resilient.
Includes a camera strap which is ideal for photographers.
Cons:
Expensive.
Only comes in one color: black.
If you are interested in learning more about backplate and wing style BCDs, then you can check out our review of the best ones.
Oceanic Biolite
Lift Capacity: 32 – 38 lbs (14.5 – 17.2 kg)
Style: Back-inflate
Dry Weight: 5.5 lbs (2.5 kg)
The Oceanic Biolite is unbelievably comfortable thanks to the stretchy bioflex material that it is constructed from. Additionally, it is height adjustable and allows you to configure how it sits on your shoulder and torso for a perfect fit. This same design is used for its air bladders, allowing smaller compartments to be used. These streamlined bladders will stretch when inflated which improves buoyancy and decreases drag.
Additionally, the Oceanic Biolite is a back-inflate BCD, meaning the air bladders are located in the rear to keep you in an advantageous horizontal position for superior aqua-dynamics. In keeping with modern standards, the Biolite features a 14.3 lb (6.5 kg) integrated weight system. It also includes a 5 lb (2.3 kg) trim weight pocket as well as an instant quick release system to dump these weights.
Overall, the Biolite is a travel BCD with lots of practicality. It only weighs 5.5 lbs (2.5 kg) and has all of the latest bells and whistles for a BCD. The only compromise in its design is that the integrated weight system could hold more weight. Otherwise, it ticks all of the other boxes: comfortable, durable, and reliable.
Pros:
Made of comfortable bioflex material for a better fit.
High lift capacity.
Back-inflate style provides better buoyancy and minimal drag.
Right shoulder adjustable carabiner system.
Low-profile backpack included so the BCD can be folded in two for easier travel.
Cons:
Integrated weight system doesn't hold much weight (6.5 kg or 14.3 lbs).
Back plate only has a single strap at the top which may allow the air tank to slide around while diving.
Scubapro GO
Scubapro Go Diving BCD with Balanced Power Inflator, 2016 (Black, Medium)
Made of 210 denier nylon covered with polyurethane, the Go is lightweight yet durable, with rotating quick-release shoulder buckles to help you find...
Super comfortable, the water-draining Airnet backpack provides just the right amount of cushion when wearing a thin wetsuit—or no wetsuit at all.
The wraparound air bladder delivers lots of lift, with double tank bands holding the tank firmly in place for maximum stability.
Lift Capacity: 22.5 – 42.7 lbs (10.2 – 19.4 kg)
Style: Jacket
Dry Weight: 6.32 lbs (2.87 kg)
As you can probably tell by the name, the Scubapro GO is designed for individuals who are always on the move. Dive traveling is the name of the game, and the GO is designed just for that purpose thanks to how easily it is to pack. It is made from lightweight 210-denier nylon and coated with polyurethane for extra durability. The GO also uses Airnet padding which is comfortable to wear for long periods.
Since the Scubapro GO is so light, you don't need to attach as much ballast to reach neutral buoyancy. This BCD has an integrated weight system and three air dumps for greater buoyancy control. It also features dual-zippered easy-access mesh pockets and 6 large aluminum D-rings so there are plenty of places to store and attach your dive accessories to. There are also side grommets for you to attach your dive knife.
The Scubapro GO also has options for a better fit, like its adjustable sternum strap and double tank straps which will keep it from sliding around during a dive. To further decrease your overall travel weight, you can purchase the Scubapro GO with alternate air source integrated into the inflator hose.
Pros:
210-denier nylon with polyurethane coating is both lightweight, durable, and comfortable.
Dual-zippered pockets with multiple D-rings and mounting grommets to hold all of your scuba accessories.
Rotating quick-release shoulder buckles for a better fit.
Cons:
Backpack is not really needed and just adds extra weight to the BCD.
Zeagle Express Tech Deluxe
Lift Capacity: 24 lbs (10.9 kg)
Style: Back-inflate
Dry Weight: 6.5 lbs (14.3 kg)
The Zeagle Express Tech is a lightweight, customizable, one-size-fits-all travel BCD. Zeagle is well-known for their reliable and durable BCDs that are used by recreational divers all the way up to military divers. This review is for the Express Tech Deluxe which is the complete package, though the standard Express Tech is basically the same except it doesn't come with optional weight pockets and pads.
The Express Tech features a stomach strap that connects to sliding shoulder straps so that there is a degree of adjustability. You can dive in a 3mm suit for warm water and swap to a thicker suit for cold water and the Express Tech could accommodate either. You also have the option to release the pads and two pockets if you decide these extra components are not necessary. It has 5 D-rings for your accessories, and you can also trim the webbing for an even better fit.
All of these features are available to you at a fantastic price. The Deluxe version comes with a couple of add-ons and is priced higher, however we don't think it is necessary nor worth it. We were quite perplexed that a BCD that only supports 24 lbs of lift capacity allows you to accommodate 46 lbs of lead, which seems very dangerous. There is also an option to accomodate a larger air bladder.
Overall, for those looking for a lightweight and durable travel BCD with numerous customizable options, then the Zeagle Express Tech is something to consider. Especially if your budget is limited, you may find that for what it offers it is well worth the value.
Pros:
Extremely affordable cost for a travel BCD.
Lightweight and durable.
Can remove shoulder and back pads as well as quick-release the pockets if desired.
Can accommodate twin tanks.
One-size-fits-all design.
Cons:
Minimal lift capacity of only 24 lbs (10.9 kg) means it is best-suited for warm water diving.
Optional add-ons don't provide much; most divers would be better off with just the basic Express Tech version.
BCD for Travel Buying Guide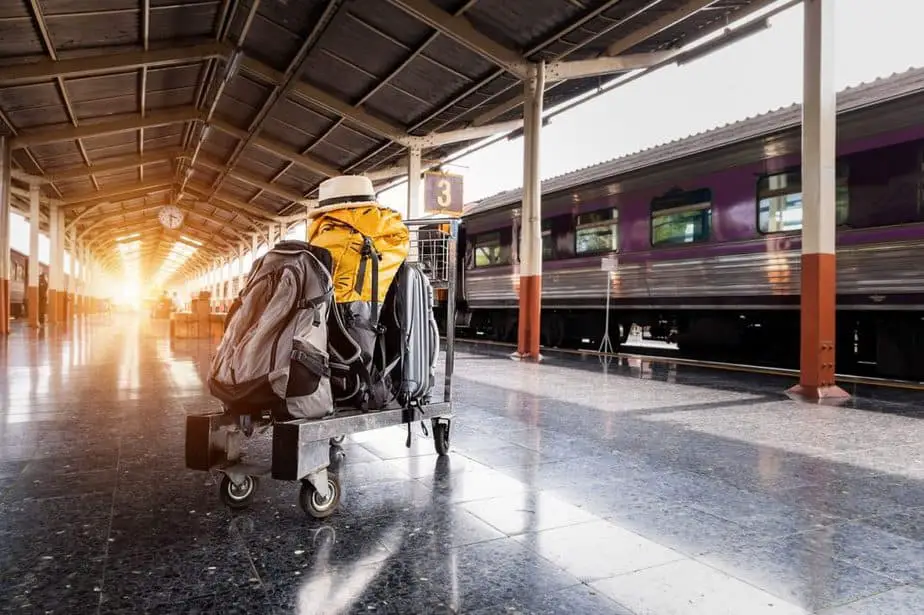 As a general rule of thumb, you can consider a BCD to be a solid BCD for travel if it weighs 6 lbs (2.7 kg) or less and can be conveniently folded up to occupy minimal space in a suitcase. However, there are many more considerations which we go over in-depth below.
BCD Type
There are many types of buoyancy compensators on the market. The most common ones are jacket style BCDs, but there are also back-inflate, wing, and hybrid BCDs. With a back-inflate BCD, as the name suggests, the air bladders are found on the back where they sit next to the air tank. This style will help the diver maintain a horizontal position.
One thing you might have noticed is that most of the BCDs we recommended are of the back-inflate variety. The reason for this is because the back inflation style is very streamlined, making it lighter and therefore much easier to fold up and pack in luggage. In other words, they are the ideal style for dive traveling. You can read more about back-inflate BCDs here.
The most popular type of BCD, the jacket type, is also pretty much what you'd expect: a buoyancy compensator that fits over your shoulders and wraps around your chest like a jacket. Here, the air bladders are located not just behind, but also on either side of the diver. They will keep divers floating vertically, and can be considered to be the "traditional" BCD type by most divers. The jacket style is the popular BCD option for beginners.
When comparing the back inflation style to the jacket style, there are some considerations to be made. For example, back-inflate BCDs are less restrictive around the chest (which is fantastic for women) and provides more range of motion than jacket style devices. However, you may want a device that helps you stay afloat vertically, in which case a jacket type would be better.
Fit
How do you know when you have a good fit? Obviously it should feel comfortable. But what else constitutes a "good" fit? First, the BCD should fit snugly around your body without feeling too tight and with constricting your movements much, if at all. It should not pinch or squeeze you when the air bladder is at full capacity.
When deflated, the BCD should not be so loose that it can slide around or rotate around your waist or shoulders. Ideally, you want to select a model with adjustable straps so there is more room to adjust how well it fits on you. Additionally, there is always a possibility that your weight will fluctuate between trips or while travelling, so adjustable straps give you more leeway to work with.
Lift
The lift capacity is how much weight a buoyancy compensator can compensate for when the air bladder is filled with air.
In addition to the lift capacity, there are two more factors to consider: whether you will be diving in freshwater or saltwater, and if you will be diving in cold or warm water. It takes less lift to be neutrally or positively buoyant in warm water as well as saltwater. On the other hand, cold water or freshwater requires more lift.
Once you know where you will be diving, you can then decide on how much lift your BCD needs to offset. We always recommend getting more lift than you need, because too little lift is a safety hazard. If your BCD does not keep your face and shoulders above water at the surface (in a jacket style BCD) then it does not provide enough lift.
Insufficient lift capacity will also present issues at depth; you will find that you are constantly sinking and that is a major issue if you are diving with lots of weight. Once again, pick a BCD that can lift more than you need just to be safe.
Dry Weight
So that carrying it around isn't a massive pain and to ensure your luggage complies with airline regulations, you want your travel items to be lightweight and space efficient. You have to consider that not all dive sites can be reached by car; you have to plan for times when you have to do a bit of trekking while hauling all of your gear.
Travel BCDs are designed to be light, however you have to make sure that it is not constructed from flimsy materials. Materials that are both resilient and lightweight may be more expensive, however a durable construction is what will keep you safe. For each of the products we recommended above, we took into account not just the dry weight but also how durable the BCD is.
Weight System
In the past, BCDs had to be worn with a separate weight belt. Nowadays, most BCDs have an integrated weight system with locking mechanisms to keep the weights secured in place, as well as a quick-release switch that will immediately unload all of the weights in an emergency situation.
Regardless of the specific weight system, as long as you are comfortable with it and have the option to release the weights at any time, then the weight system has served its purpose. Some hybrid and wing BCDs do not have weight integration. In that case, just use a dive belt instead.
Material
Travel BCDs are designed to be lightweight and will be constructed from materials that are thinner and lighter to make this possible. If possible, try to find out the denier count of the material it is made from. The higher this number is, the more resilient the BCD.
Also find out what other materials are used and make sure none of them are prone to erosion. Metal components such as rings or buckles are the most susceptible to rusting. Test the zippers out by zipping and unzipping them. Is it smooth or do the zippers get stuck? Do the zippers feel sturdy? Do they unzip by themselves as you move around?
Make sure to check out the D-rings as well. Cheaper travel BCDs will use cheap plastic D-rings. Stainless steel is stronger but heavier. Aluminum is the optimal choice because it is lighter and corrosion-resistant.
Lastly, travel BCDs should have partially flexible or fully flexible cylinder plates so that they can be folded up and easily packed into a suitcase.
Dump Valves
Dump valves allow divers to quickly release air from their travel BCD. Most BCDs have multiple dump valves; typically one on the back side and another across the right shoulder where your hands can reach. These valves can be toggled by pulling on a cord to release air. They also have a one-way pressure valve as a fail-safe to release air automatically if you inflate the air bladder too much.
You should memorize where the dump valves are located on your travel BCD and be able to reach them without looking. If you cannot easily reach the dump valve, then that BCD may not be the best option for you personally. As you dive, you will feel more comfortable with the location of the dump valves and be able to access them through sheer muscle memory.
Inflator/Deflator Hose
The air bladders on a BCD are inflated using an inflator hose. They are typically found over the left shoulder. Depending on the brand and model, the BCD will inflate at different speeds. A higher-end travel BCD will allow you to more precisely control the rate of air flow so you can more accurately reach neutral buoyancy while underwater. The inflator button may also be located in a different area on the hose, so find a design that you are comfortable with.
Similarly, the inflator hose has a button to release the air from the air bladder. Once again, higher-end models give you more control over how much air is released. You should know where both the inflator and deflator buttons are on the hose, be able to reach them, and press them easily. Ideally, the air bladder should also be easy to inflate orally in case of any equipment malfunctions.
D-Rings, Pockets, Mounting Grommets
A BCD with ample storage space will allow you to bring your diving accessories with you and keep them tightly secured. You will want spacious, zippered pockets so that the items you put in won't fall out during the dive. The pockets should also be located in easily accessible areas so that you can reach them when you want to.
Next, BCDs will include D-rings that are commonly made from plastic, stainless steel, or aluminum. They provide you places to attach diving accessories to, such as a torch or signalling device. Plastic D-rings are cheap and break easily. Stainless steel rings are highly durable but they are shiny and may scare away fish. Aluminum is the optimal material due to its rust-free properties, durability, and lack of shininess.
Male or Female
Most BCDs are designed for men. Though many BCDs are technically unisex, women should specifically look at women's BCDs if they want a comfortable fit. Women's BCDs are cut narrower at the shoulders and wider at the hips to better conform to the female figure. Additionally, height adjustable BCDs can make it easier for a petite woman to fit into one.
Regardless of your gender, BCDs need to fit the shape of your body. Otherwise, you will get BCDs that slide all over the place, upsetting your centre of gravity and generally making your diving experience uncomfortable.
Frequently Asked Questions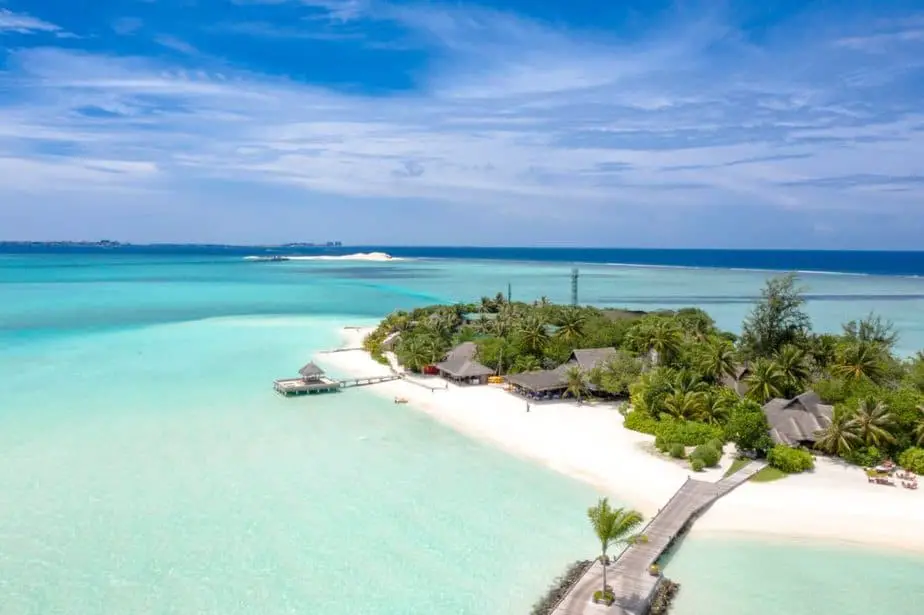 Should I buy a BCD for travel or rent one?
Even though a BCD designed for travel is lightweight and easy to fold up, it still takes up space and some divers might be wondering if they should just rent a BCD instead. Most tourist locations will provide dive gear rentals. While there are many benefits to owning your own BCD, there are also some scenarios where renting is the better option.
To start, if you have your own BCD, you know exactly what to expect each time you dive. Once you have picked out a BCD that has the right features you want such as comfort, fit, lift capacity, storage space and so on, then you can expect that level of familiarity every time you dive. You also will take better care of your equipment to ensure it is in proper working order. The downside is the initial cost and the fact that  you have to pack it and lug it with you during your dive travels.
With a rental BCD, you don't have to worry about lugging around an extra piece of dive equipment. However, you have no idea what the rental shop will give you. You may be given a BCD that is ill-fitting, uncomfortable, with insufficient pockets or D-rings to store your items, or with low lift capacity. There are so many ways things can go wrong. Then there is the question of maintenance and hygiene. You can only hope the rental store has properly cleaned and maintained the BCD you are given.
So when is it a better choice to rent or buy? It all depends on your skill level and how often you dive. Casual divers who only dive while on vacation and will stay in shallow waters may be able to justify renting a BCD. Frequent divers would eventually pay more in rental fees than the cost of a BCD itself and should just buy their own BCD. Additionally, experienced divers will be diving in rougher conditions and will need a high-quality, durable BCD to stay safe.
What are some ways I can use my travel BCD?
When selecting a BCD for travel, you need to consider where you will be diving and not just how you will be diving. For example, diving in saltwater or freshwater will affect how much lift you need (it is easier to stay positively buoyant in saltwater so less lift is required).
Another point to consider is how you will be traveling. If you are able to drive from dive site to dive site, then you can be a bit more liberal with your BCD selection. However, if you will be walking a lot while carrying your gear, then you need to specifically select lightweight equipment so that you will not exhaust yourself before you even begin the dive. Select a buoyancy compensator with the lowest dry weight to alleviate some of your burdens.
To put it simply, you should be fully aware of what kind of diving you will do, as well as where you will be diving before purchasing BCD so that you can maximize your investment.
What are the differences between a budget and high-end BCD?
When purchasing any product that affects your safety and wellbeing, no expense should be spared. But you should know exactly what you are getting with your hard-earned cash because sometimes the features can get a bit excessive.
Generally speaking, a cheap travel BCD will not be as durable. The construction will be flimsier and the materials not as robust. The more expensive a travel BCD is, the higher the quality and the more numerous the features.
On the higher end, you can expect more storage features (pockets, steel D-rings, mounting grommets), removable components for a more streamlined setup, faster set-up and packing up, more lift capacity, more padding, adjustable height straps, more overall durability, and so on.
If you are a casual diver, a budget model with the bare minimum of features may be enough. On the other hand, if you will be diving in a cold climate in rough conditions then a budget travel BCD will become a liability, and you would be better served getting a top-of-the-line BCD.
How deep can I dive with a travel BCD?
Theoretically, a travel BCD should not be any different from a normal BCD with the distinction that a travel BCD is more lightweight and easier to pack. With that said, sometimes in the pursuit of making a travel BCD as portable as possible some sacrifices may have been made in its durability or overall quality. If you plan on going on deep dives, we recommend not skimping out on quality and just getting the most heavy-duty BCD you can.
How do I maintain my travel BCD?
One benefit of owning your own BCD instead of renting one is that you can take good care of your dive gear…  right? If you aren't sure of how to do that, then you need to start by reading the maintenance instructions for every piece of gear you own. There may be slight differences on how an item should be cared for between brands, so read carefully.
As a general rule of thumb, after each dive you should be thoroughly rinsing off your BCD. You do not want salt or ocean debris to accumulate or harden. Make sure to rinse the air bladder as well by connecting a hose to the inflator and flushing it out. Afterwards, leave it to air dry in a well-ventilated area out of direct sunlight.
Additionally, do not push your BCD beyond its recommended limits such as by carrying more weight than its rated lift capacity. Abusing your gear like that is a good way to damage it and jeopardize your safety.
Finally, if you have the budget for it, then go for a higher-end model with the highest lift capacity, durability, and whatever other safety features it offers. Think of it like a long-term investment. It will last longer and need fewer repairs, all the while keeping you safe during your diving adventures.
Best BCD for Travel: Parting Words
When selecting a BCD for travel, you need to find one that is both lightweight and foldable so that it will take up as little space as possible in your luggage. In addition to the conveniences it provides for traveling, it should also be suitable for your preferred diving style.
For instance, a good BCD needs to fit comfortably, provide enough lift and storage space for diving accessories, and should be easy to immediately unload the diving weights in the event of an emergency.
In addition to considering how you will be diving, you need to also consider where you will be diving. If you need to carry your gear by hand while walking some distance, then it is all the more important to select a BCD with a low dry weight. If you will be diving in freshwater, you may need more lift to stay buoyant.
There is also the issue of price. Of course it'd be nice to get a BCD with all of the bells and whistles, but sometimes that isn't realistic. In that case, some sacrifices have to be made. You might need to opt for a model with less storage space or with less adjustable features.
By taking into consideration all of these key criteria mentioned above, you will be able to select the best travel scuba BCD that fits within your budget. You can read more scuba BCD reviews here.
Last update on 2023-09-12 / Affiliate links / Images from Amazon Product Advertising API