Most beginner divers spend their first few dives using rental BCDs until they've had a chance to try out some different models. It's not a bad idea and can help you learn a lot about which BCD style you prefer before you commit. However, if you're serious about diving then at some point it makes more sense to purchase your own beginner BCD.
As a diver, owning a BCD is one of the most important investments you will make. With your own BCD you can dive more comfortably, confidently, and efficiently than ever before. Learning the little minutiae like where your D-rings and pockets are, how your weight system works, and how to adjust the air levels to reach neutral buoyancy; all of this will make the dive safer and more enjoyable as your proficiency increases.
The biggest hurdle is getting started. As a beginner, you need to ask the right questions. Where and how will you use the BCD? How much equipment will you bring with you? How much lift capacity do you need to stay safe? What is your budget? There are many factors to consider, and you need to be able to find a BCD that can satisfy all of these requirements.
In this article, we review the best beginner BCDs and have included a buyer's guide to help you understand the selection process.
Our Top Picks:
Best Beginner BCD Review
Cressi Start
Lift Capacity: 29.3 – 45.0 lbs (13.3 – 20.4 kg)
Type: Jacket
Weight Integrated: No
In case you didn't know, buoyancy compensators are expensive. If you're just starting out, you might not want to spend so much money on something you aren't sure you even like. Thankfully, Cressi has made a BCD that is not only extremely affordable by BCD standards. Thanks to its 1000-denier Cordura fabric construction, it is durable enough to stand the test of time.
Enter the Cressi Start. This model was designed to be used as rental equipment, so its components are able to take a beating. Plus, Cressi is arguably the most trusted manufacturer of scuba equipment. They've been in the business for decades and they have earned a stellar reputation. Even a "cheap" entry level BCD from theirs is of exceptional quality.
So let's talk about what it offers. It is a jacket style BCD that is intuitive to use. It trims the fat on conventional BCD features and offers only what beginners need. The Start has extra wide straps and a hollow backplate which combine to provide snug and comfortable fit both in and out of the water.
With regards to storage, the Start has velcro storage pockets and numerous D-rings for you to attach your scuba accessories. Unlike other entry-level models, the Start has a surprisingly high lift capacity.
In addition, it uses a traditional weight system that makes it suitable for cold water diving. You will need to have your own weight belt which is an added cost, but even factoring that into the total price, the Start is still a fraction of the cost of other BCDs.
Overall, the Cressi Start punches above its weight and provides unbeatable value for its price.
Oceanic Biolite
Lift Capacity: 32.0 – 38.0 lbs (14.5 – 17.3 kg)
Type: Back-inflate
Weight Integrated: Yes
When you are just starting out, you want your first diving experiences to be pleasant. Not just the dive itself; the entire trip needs to be memorable for the right reasons. And nothing will ruin a trip faster than baggage woes. Getting your diving gear past airport security and carrying them around can be a pain in the butt unless you have a lightweight, compact BCD.
The Biolite is a great starting point for the beginner dive traveler. If you are a frequent flier and anticipate trekking a fair distance to reach each dive site, you need a slim and compact BCD to make the trip bearable. Weighing only 5.5 (2.5 kg), the Biolite fits that bill. It can also be folded up so it won't take up much space in your luggage.
It comes with an integrated weight system that can hold 14.3 pounds (6.5 kg) with a quick-release system so you can dump the weights in an emergency. The weight pockets are located at the front and can hold two weights up to 7.0 pounds each. It also has a 2.3 kg trim pocket.
Comfortable doesn't even begin to describe how good the Biolite feels on your body. The stretchy Bioflex material conforms to your body's contours without constricting you. The straps are adjustable, and all of these features work to help you achieve a snug fit.
This same concept is used on its air bladders. Where most BCDs are too restrictive when inflated, thanks to the back-inflate design, we found the Biolite to have an acceptable level of drag and great aquadynamics.
Ultimately, the Biolite provides a good balance of practicality with minimal sacrifices. A common disadvantage of travel BCDs is that they are only suitable for warm water diving, and the same is true here. The Biolite is a travel BCD for adventurous divers. At only 5.5 pounds, you can bring this with you everywhere you go without issue.
Oceanic OceanPro
Lift Capacity: 20.0 – 58.0 lbs (9.1 – 26.4 kg)
Type: Jacket
Weight Integrated: Yes
The Oceanic Oceanpro is a simplistic entry-level BCD for divers that has all of the good features you need and none of the fluff. It has an integrated weight system with trim pockets, adjustable shoulder straps, a flexible padded interior, and lots of pockets and D-rings for you to store and attach your scuba accessories to. Your items will stay secured thanks to its reliable and high-quality closures like zippered pockets instead of Velcro.
Additionally, you can dive in comfort thanks to all of the considerations made to how it fits. The flexible backplate and well-padded interior provides a snug fit without feeling like you are constricted. Furthermore, all of the straps in the OceanPro are adjustable and even replaceable. As long as you are close enough to the correct size, you can easily tighten the straps for a custom fit in no time.
The shoulder adjustments can be quickly-released and tightened so that you can even adjust them while you're underwater. The backpack design makes the OceanPro easy to put on and it includes a convenient carrying handle.
For added durability, the OceanPro is constructed from 1000-denier nylon which can really take a beating. The weight system has a maximum capacity of 20.0 lbs (9.1 kg) to help manage your buoyancy and keep you at the proper depth. If safety is a top priority, then the Oceanic OceanPro is the BCD for you.
Cressi Aquaride
Lift Capacity: 18.0 – 42.7 pounds (8.2 – 19.4 kg)
Type: Jacket
Weight Integrated: Yes
Comfort is a priority in the Cressi Aquaride. This BCD features adjustable straps and has a backpack design so that divers can easily put it on and comfortably maneuver around in it. Constructed from 420-denier nylon, it is relatively light despite not being a travel BCD and weighs only 6.7 – 7.5  lbs (3.0 – 3.4 kg). The backpack handle is a nice feature which makes it easy to carry the device from dive site to dive site.
The Aquaride is also highly durable and designed to withstand the challenges of daily use. To provide you greater buoyancy control, the Aquaride includes an anatomical inflator and overpressure valves to give you more precision over your buoyancy.
To further aid with buoyancy control, the integrated weight system consisting of two large pockets on either side of the BCD can store up to 20 lbs (9.0 kg) total or 10 lbs (4.5 kg) each. It has rear trim pockets that can hold up to 4.4 lbs (2.0 kg).
Speaking of pockets, this BCD has zippered expandable pockets to hold your items and can be folded up when it's not needed. It also has multiple angular D-rings for you to clip your accessories to so storage space should not be an issue. The Aquaride is a very solid beginner BCD at a decent price.
Mares Hybrid
Lift Capacity: 45.0 lbs (20.4 kg)
Type: Hybrid
Weight Integrated: Yes
The Mares Hybrid, as the name suggests, combines features from both jacket and back-inflate BCDs – the surface stability of the jacket and aquadynamic trim of the back-inflate – for the best of both worlds. Furthermore, it has a foldable backplate which makes it easier to pack if you intend to travel with it. However, it's not particularly light owing to the fact that the materials used are heavy-duty.
Since this is Mares we're talking about, it's not surprising that all of the basic BCD needs are covered. The Hybrid is comfortable, durable, and practical. With its zippered pockets and 6 aluminum D-rings, there is plenty of storage space for your items.
The straps on the Hybrid are adjustable from three points each, meaning that all body shapes and sizes can get a snug and comfortable fit. While underwater, you'll find that the BCD lets you move freely as you like. This is possible because the air bladder is separate from the harness. Furthermore, the modular weight system is not constrictive at you, providing exceptional freedom of movement.
If you want some of the benefits of a back-inflate BCD but aren't ready to commit fully, then the Mares Hybrid is a solid middle-ground between the two types.
Zeagle Ranger
Lift Capacity: 44.0 lbs (20.0 kg)
Type: Back-Inflate
Weight Integrated: Yes
The Zeagle Ranger has a rugged design that is built to withstand rough waves and deep dives. Its generous lift capacity will keep you afloat by the surface even with plenty of gear on, while the integrated weight system will help you maintain neutral buoyancy while underwater. Its heavy-duty ballistic bladder is reliable and tough so technical failure should never be an issue.
For increased versatility, the BCD supports a twin-cylinder setup. Its zippered pockets are spacious and will keep your essential gear secured in place. The adjustable elastic waist gives you some leeway to fit between sizes, and 6 stainless steel D-rings give you room to attach accessories to. The sternum and shoulder straps are also adjustable and can help you get the ideal fit.
Since the Ranger is a back-inflate BCD, it has many customizable features. You can easily switch between a single or twin cylinder setup, or dive with one or even two bladders as you need them. This modularity means even a beginner can start off with a Ranger and just add more components to it as their needs grow. There is no need for separate BCDs or any need to upgrade beyond just replacing parts.
Since the Zeagle Ranger is so heavy-duty, unfortunately that makes it quite heavy. At 8.4 lbs (3.8 kg), it is simply too bulky and heavy for travelers who just want a lightweight device for tropical scuba diving. The Ranger can be used by both beginners and pros alike, so its specs are designed with the advanced users in mind as well. Despite the high initial cost, the durability and modularity of the Ranger means in the long run, you might end up saving money.
Beginner BCD Buying Guide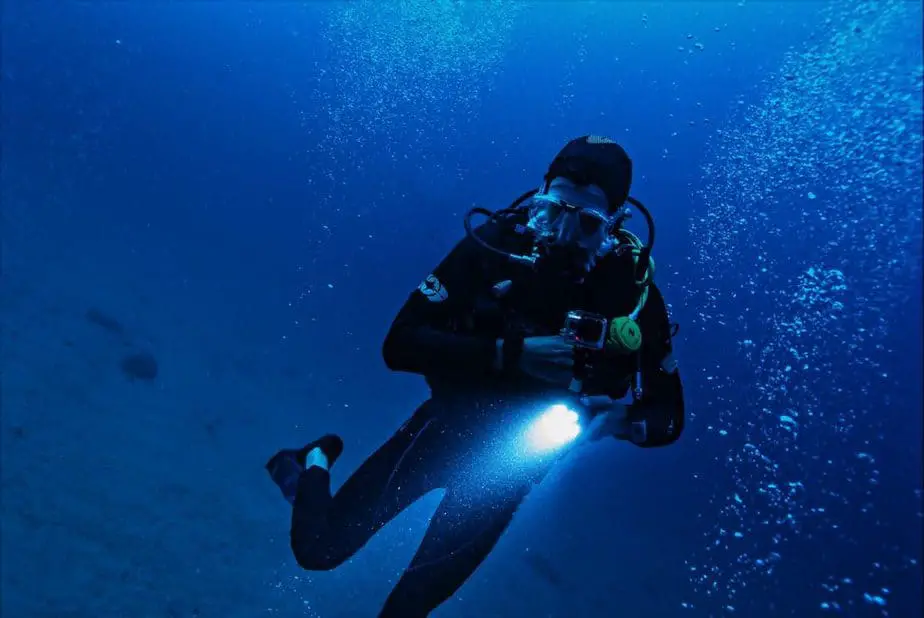 When shopping for a BCD, here are some factors you should consider.
Style
There are three main types of buoyancy compensators to choose from:
Jacket (Vest).
Back-Inflate (Wings).
Hybrid.
Each style has their pros and cons. Which one you pick will depend on how well you can work with their advantages and if you can avoid the disadvantages. It also depends on your experience as a diver and what kind of diving you plan on doing.
Jacket (Vest)
The jacket style is overwhelmingly the most popular type of BCD. The first BCD you ever wore was most likely a jacket style. They are popular because of their all-around buoyancy when inflated, as well as how easy they are to don and doff. The air cell in a jacket model inflates around the front, sides, and back, and keeps the diver in a vertical, fins-down position at the surface.
Most jacket BCDs also come with pockets for storage, trim pockets, and an integrated weight system. The biggest disadvantage of a jacket BCD is how restrictive it is when fully inflated, particularly if it has not been fitted properly. Divers sometimes find it difficult to breathe and move around in. The jacket style BCD is best-suited for beginner and recreational divers.
Back-Inflate (Wings)
Unlike jacket BCDs, the back-inflate BCD has its inflatable bladders located at the back, freeing up space around the front and sides for unrestricted movement. Since you are not squeezed as tightly it also means you will feel more comfortable.
Back-inflate BCDs will make it easier for divers to maintain a horizontal position which is simultaneously an advantage and a downside. While underwater, it means less trim weights are needed which is a benefit. However, at the surface it means your face will constantly be pushed towards the water which some divers find to be annoying or even panic-inducing.
There is a type of back-inflate BCD known as the backplate and wing (BPW). A BPW setup is completely modular, meaning every single component is removable and replaceable. In other words, you have freedom to change the harness, backplate, wing (air bladder), D-rings, pockets, the whole shebang.
This versatility means it can be used for literally any style of diving. It also means that it is best suited for advanced, technical divers. Since this guide is written with beginners in mind, we will not focus on BPW BCDs so much. If you are interested in getting one, you can check out our recommendations here. Alternatively, you can purchase an entire package all from one manufacturer so you know that all the parts are compatible. It may not be a BCD for beginners per se, but you can learn a lot about how BPW BCDs work.
Back-inflate BCDs are a bit tricky because their modularity makes it an intimidating choice for beginners, even though technically everyone can make good use of them. You can read our guide on back-inflate BCDs to learn more. Additionally, if you'd like to know how a jacket BCD compares to a back-inflate one, then we recommend you read this article.
Hybrid
Hybrid BCDs try to take the best of both the jacket and back-inflate BCD and combine it all into one device. It inflates mostly in the back and only slightly at the front which results in more comfort and better buoyancy control. Divers can more easily switch between vertical and horizontal positions while still having great freedom of movement.
Gender
Despite most models being labeled as "unisex", the reality is that the features on a unisex model tend to favor men due to anatomical differences. Furthermore, designs that cater to all genders tend to satisfy none. Nowadays, the top scuba gear manufacturers are starting to design gender-specific buoyancy compensators so that no matter which gender you are, you can get the best fit.
Specifically, women's BCDs should have some clear differences like a shorter torso length, narrower shoulder straps, and perhaps even no chest straps to avoid squeezing the bust. In order to accommodate men, a unisex model will not have any of the above, making the fit uncomfortable for a woman. Female divers ought to stick with a woman's BCD instead.
Comfort and Fit
No matter which scuba gear you are shopping for, a good fit is vital for comfort and safety. With an ill-fitting BCD, not only will your diving experience be ruined, but it is literally a safety hazard that you should avoid. As discussed above, women should get a woman's BCD to fit their body shape. If you live near a dive shop, see if you can go in person to try on any BCDs before you buy.
When purchasing online, you need to check the measurements and included sizing chart to get a good idea of which size is closest to your body shape. Just because you normally wear XL-size T-shirts doesn't mean you need to get an XL BCD. You may only need a medium or a large. Take your measurements and compare it to the measurements provided on the sales page to get the most accurate comparison.
What is considered a "good" fit for a BCD? It should be snug but not restrictive when fully-inflated. When deflated, it should not be so loose that it slides all over your chest and shoulders. Once the straps are tightened, the BCD should ideally not pull to one side or ride up. To make it easier to get the proper fit, look for a BCD with adjustable straps.
Here are some additional factors to look for that will increase comfort. There should be sufficient padding on the harness, backplate, and anywhere else that needs it. The backplate should also sit at the right height to avoid riding up. The straps should not be so restrictive that they dig into your body or prevent you from moving. Women's BCDs might not have a chest strap so that it doesn't squeeze their bust.
Lift Capacity
The lift capacity is a measurement of how much weight the BCD can offset at the surface once it is fully inflated. When diving in cold waters, divers will be wearing more gear: a thicker wet or dry suit, gloves, boots, hood, all of which require dive weights to counteract their natural buoyancy. Thus, a BCD for cold water diving needs to provide enough lift capacity to keep the diver afloat with all of their gear on.
When diving in warm water, much less lift capacity is required and having a BCD with too large of an air bladder can actually become a detriment. The wing size increases your profile and therefore drag increases. You don't want your bladder to wrap around your tank like it's a hotdog bun.
Here is a rough estimate of how much lift capacity you need for each kind of diving:
Tropical Diving (minimal gear) – 12.0 – 24.0 lbs (5.4 – 10.9 kg).
Recreational Diving (full wet or dry suit) – 20.0 – 40.0 lbs (9.1 – 18.2 kg).
Technical Diving (lots of gear, rough conditions) – 40.0 -80.0 lbs (18.2 – 36.4 kg).
Where do you plan on diving?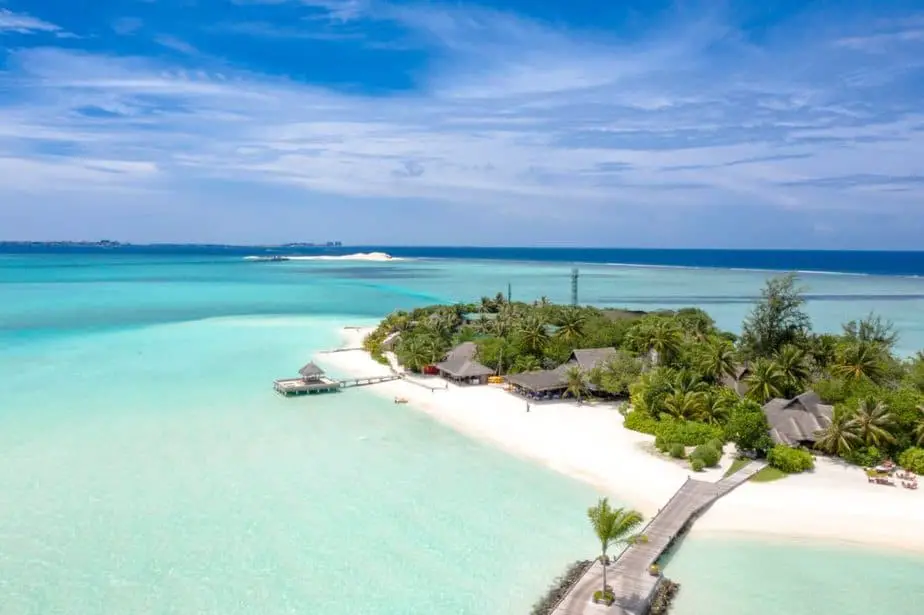 Not everyone is lucky enough to live near a good dive site. Others want to experience a unique diving experience that can only be found abroad. Whatever the case, if you plan on traveling with your scuba gear, then you need to make sure they are lightweight and compact enough to fit into your luggage. When it comes to BCDs, you will need a travel BCD.
A travel BCD is designed specifically to have a streamlined profile, with a soft backplate that can be folded to reduce space. With how strict airline restrictions are these days, traveling by plane is a huge headache unless you have a travel BCD. Furthermore, if you need to go on a bit of a trek to reach a dive site, any BCD over 5 pounds will feel very heavy after a few minutes of walking. Here is a list of lightweight BCDs that you can bring with you while traveling.
The downside of travel BCDs are that they have a smaller lift capacity and smaller weight pockets. In other words, you cannot rely on them for cold water diving or rough conditions. However, as a beginner, it is unlikely that you will be going on those kinds of dives anyways. If you are looking for a BCD for beginners, a travel BCD is a great option.
For local diving, you can simply use a general-purpose BCD. They are much heavier and bulkier than a travel BCD, making them harder to fit into your luggage. With that said, they are more durable, have a higher lift capacity, and usually have an integrated weight system. General-purpose BCDs can be used for cold water diving where a thicker suit is required.
Lastly, dual-purpose BCDs are a mix between travel and general-purpose BCDs. They are able to be packed small for dive trips with enough durability and buoyancy for rougher conditions. This option is a solid middle-ground for divers that dive locally and abroad, in tropical waters and cold waters.
Dry Weight
How heavy your BCD is will affect how easy it is to bring with you when dive traveling. Out of all of your scuba equipment, the BCD is probably the biggest and heaviest single piece of gear. As we mentioned above, there are lightweight, foldable BCDs designed specifically to make traveling easier.
Keep in mind that a BCD with all of the bells and whistles – integrated weight system, stainless steel D-rings, extra cushioning, etc. – has a higher dry weight and thus affects if it is suitable for dive travel or not.
Additionally, a BCD's dry weight also affects how much dive weight you need. The heavier the BCD is, the less additional weight you need to reach neutral buoyancy. It is particularly noticeable in warm-water diving where only a small amount of weight is needed to begin with.
Should I buy or rent a BCD if I am a beginner?
Depending on how often you go diving, it may not always be a good idea to own a BCD. For many, scuba diving is something that is only done on their yearly vacation. For people who dive so sparingly like this, it makes more sense financially to rent their scuba gear.
With that said, money isn't the only consideration. There is also the matter of comfort and fit. If you find a BCD that fits you perfectly, buying it so that you always have a perfectly fitting BCD on hand can be well worth the money. When renting, you give up control over how well it fits you and have to pray that you get a good loaner.
If you are a beginner looking to buy your first BCD, renting is a great way to do some hands on research. See if any local dive shops will let you try them on or offerrentals so that you can see how well it fits. BCDs are a big purchase, and you want to do as much research as possible to ensure your money is well spent.
BCD Features Explained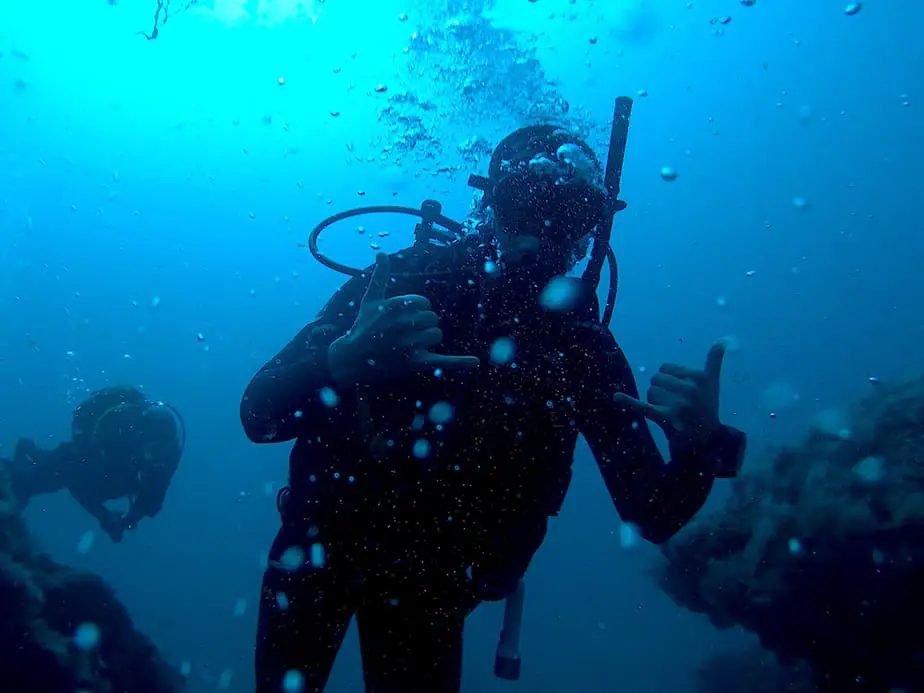 Weight Integration
When diving with a BCD, you need to bring some dive weights to help you reach neutral buoyancy so that you are neither floating or sinking at depth. These weights can be put into a weight belt, but BCDs with an integrated weight system have designated pockets specifically for holding weights.
The integrated weight system in a BCD typically can hold approximately 22 lbs (10 kg) of weight. Like any good weight belt, they also have a quick-release system to immediately dump all of the weights in the event of an emergency.
When selecting a BCD with weight integration, you need to make sure the quick-release lever is easy to access and reliable. The pockets should be secure and hold the weights in place so that they are not shifting around while swimming. You also need to make sure a BCD has trim pockets at the back to help you maintain horizontal trim while diving.
If you already own a weight belt and want to save some cash, then BCDs without weight integration are cheaper than those with. If you don't own a weight belt, then you need to factor in the cost of the weight belt, weights, and the BCD itself compared to the cost of a BCD with weight integration to determine which one is more affordable.
Dump Valves
Most BCDs will have two or three dump valves. The purpose of the valves is to quickly release air from the air bladder as needed from various body positions. The valves are commonly found on the low right corner and right shoulder of the BCD.
Some BCDs with a third valve have the valve built into the inflator hose. This lets divers release air by pulling on the hose instead of pressing the deflate button.
Internal Handle
Some beginner BCDs feature some sort of carrying system, usually a plastic handle, so that it is easier to carry on land. Some divers don't like this feature because it adds extra bulk, but it can be particularly helpful depending on how it is used.
Shore divers, dive travelers, or anyone who needs to frequently carry their equipment by hand will appreciate this functionality. Additionally, you can use the handle to hang dry your BCD.
Storage Space – Pockets, D-Rings, Mounting Grommets
Most BCDs come with at least one pocket and at least a couple of D-rings. Depending on how much scuba accessories you dive with, you may need more space. Typically, two large zippered pockets and multiple D-rings is more than enough space for the vast majority of divers.
It is important that the location of these features are in an easily accessible place so that you can reach them when you need them. Furthermore, zippered pockets will prevent the items from falling out, however you need to check that they can zip and unzip smoothly.
Hose Pockets
There are numerous ways to store your pressure gauge and spare regulator (octopus). Most divers will generally tuck them into hose pockets found at the front of the BCD. This method will decrease the likelihood of your gear snagging on anything underwater and streamlines your setup as well.
With that said, your pockets may not be as effective on braided and flexible materials compared to traditional rubber hoses. We recommend using clip-on accessories like octopus holders to safely stow your gear.
Trim Pockets
When diving with an integrated weight system, all of the lead weights will sit at the front of the body. This one-sided distribution of weight causes an imbalance and will mess with your trim underwater. If you try to fight against it, you will overarch your lower back which is uncomfortable and can lead to injury in the long run.
To counteract this, trim weight pockets are found on the back of the BCD. It allows you to put some counterweights so that the weights are evenly distributed and you can save your back from a lot of grief. It also prevents you from floating toward the surface when the tank is nearly empty.
Folding Backplate
BCDs are bulky and take up the most space out of any dive gear. The issue is that most BCDs have rigid backplates which is useful when diving, but an annoyance when trying to pack it for travel.
As we mentioned above, special travel BCDs are designed with a soft backplate so that they can conform to the shape of the bag. They can even be folded up to fit inside a duffle bag. Folding BCDs are also lightweight, making them the ultimate solution for frequent fliers.
The downside of a flexible backplate is that it does not offer as much support when diving. They are only recommended for use in tropical diving and only with a small amount of lead weights.
Beyond Beginner BCDs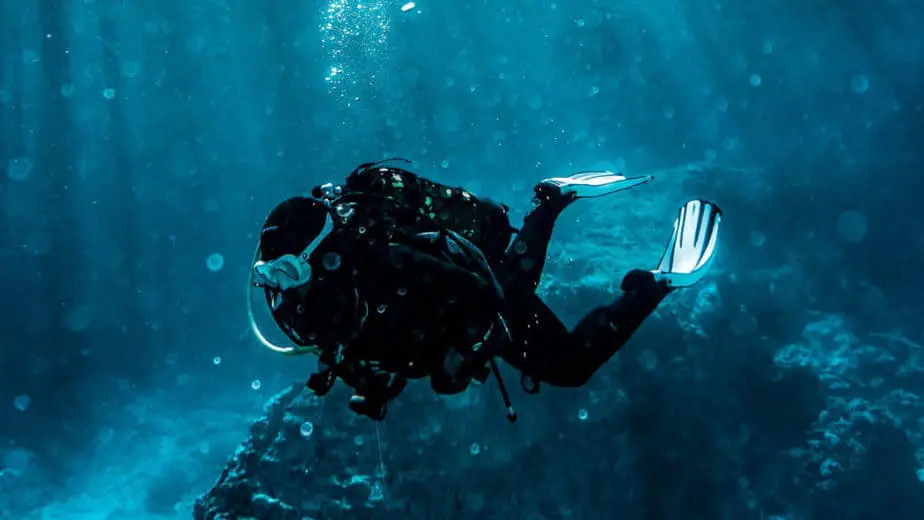 After reading so much about beginner BCDs, you might be wondering: what kind of BCDs are technical divers wearing? And even though you are a beginner now, you might want to eventually progress toward advanced diving, in which case you can futureproof your purchase by investing in a higher quality BCD to start. Here's what you need to know about technical BCDs.
First, you need to know the kinds of environments tech diving takes place in. A technical BCD needs to work well in cold water dives, cave dives, wreck dives, night dives, solo dives, and deep dives. You can expect a technical BCD to be as durable as it is expensive.
A rigid backplate and large bladder are permanent fixtures in technical BCDs, however the other components may vary. The backplate and wing BCD is the go-to type of BCD for technical diving. It is modular, meaning each component is detachable, letting divers modify their rig to suit their specific needs.
The BPW BCD is frequently used by diving professionals such as rescue personnel, cave welders, and cave divers. Its versatility is exactly why beginners get so overwhelmed. One needs to have the foresight to know what to expect on the dive, and wear components that can withstand those conditions.
Next, sidemount BCDs are a type of technical BCD where a tank is attached on both sides of the diver. By changing the placement of the tanks from the diver's back to their sides, it decreases their profile and makes exploration of tight spaces possible. It also improves aquadynamics, letting one dive for longer.
If all of this sounds like Greek to you, don't worry about it. Technical diving and the gear that goes along with it is complicated. As a beginner, your goal is to get some dives under your belt using a beginner BCD and enjoy the diving experience. As you grow as a diver, you can start to look into technical diving and BCDs once again.
Best Beginner BCD Review: Parting Words
Scuba divers understand that few things in life can rival the experience of seeing an entirely different world underwater. Unfortunately, there is a barrier to entry, which is that you can't get a good dive without some proper scuba gear. For those just starting out, finding the best BCD for beginners is crucial for maintaining the safety of the diver.
As such, one should look for a BCD that is durable, reliable, and functional enough to meet all of your needs. From sufficient lift capacity and storage space, to the design of the BCD itself: jacket or back-inflate, travel-friendly or general-purpose, weight integrated or not, a BCD should tick all of the right boxes for you.
Take your time and do as much research as you need to find the best beginner BCD because it can make the difference between an unforgettable, life-changing experience to a frustrating, headache-inducing nightmare. For reviews of additional scuba BCDs, we recommend you read this article.
Last update on 2023-12-01 / Affiliate links / Images from Amazon Product Advertising API