Enclosed by water and blessed with mild temperatures for ten out of twelve months of the year, it's no wonder that Florida is known as the Sunshine State. With these conditions, it truly is a scuba diver's paradise. You don't even need to book a charter or make any reservations; Florida has many places where you can do some walk-in diving. Below are some of the best shore diving locations in Florida for you to enjoy.
Top Shore Diving Destinations in Florida
Blue Heron Bridge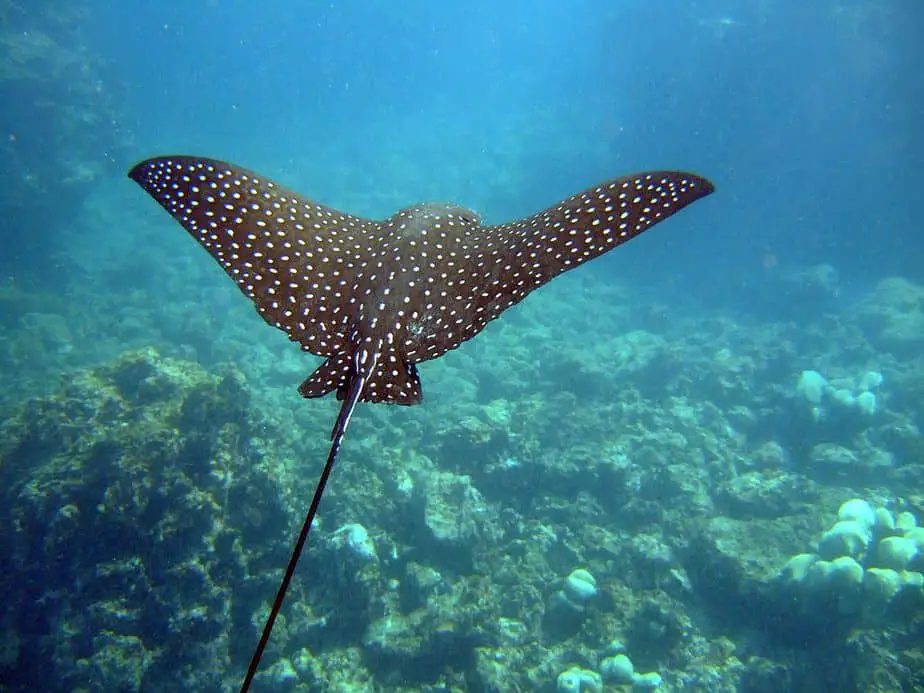 You can hardly talk about shore diving in Florida without mentioning Blue Heron Bridge. With an unusual location nearly underneath an overpass, that hasn't stopped this aquatic park from making it to the top of "best of" lists for scuba diving in the United States. What makes it such a popular option?
To start, the Blue Heron Bridge is home to a variety of tropical life with a calm grassy bottom that is a nursery for baby reef fish, flounder, octopi, skates, and where manta rays hide in the sand. The pilings of the inlet is where a cornucopia of tropical reef fish like to congregate, and it attracts all manner of larger fish from barracuda to snappers.
Twice daily, during the slack tide, divers can experience the clear visibility in this shallow dive site. Ranging from six to sixteen feet, diving in the Blue Heron Bridge is as easy as riding a bike. This is also a snorkeler-friendly environment, with plenty of sea stars, sea horses, octopi, and so on within a few feet from the shore. 
The Blue Heron Bridge is a mecca for divers, snorkelers, and swimmers from all over. Night diving is an option if you have a permit, since the park where the beach is located closes at dusk, so get in before that happens. If you're lucky, you can get some nice photos of spotted eagle rays floating along the tide.
Fort Pickens Jetties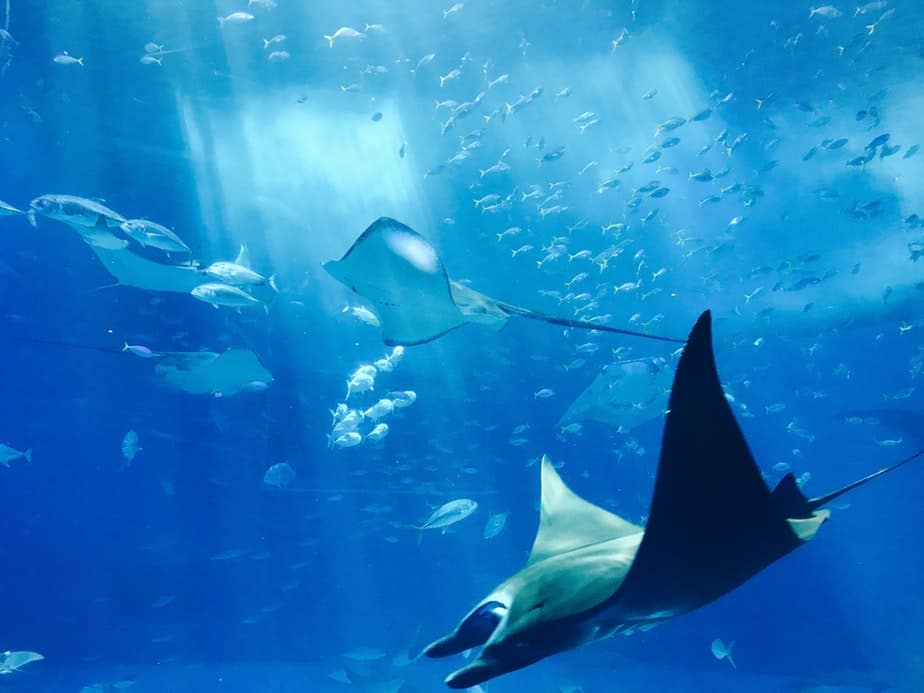 The Fort Pickens Jetties are among the best shore diving sites in North Florida. You can access it just west of the fishing pier from the north seawall steps. Inside this dive site contains a great deal of marine life such as flounder, snapper, grouper, spadefish, guitarfish, sheepshead, stargazer, red drum, stingray, porcupine puffer fish, and many more.
Along the rocks you can also find nursery habitats for numerous species of tropical fish. The most prominent ones are gobies, blennies, jawfish, and damselfish. The out and back environment of diving jetties makes this an optimal location to improve your underwater navigation skills. 
Furthermore, the plentiful small organisms here are a sight to behold. Underwater photographers should get out their macro lens to snap pictures of the hordes of crab, shrimp, and other small reef life. You can also find invertebrates such as octopuses camouflaged among the rubble. 
Similarly, if you have a keen eye, you might find some cleverly disguised seahorses and stone fish. Lastly, make sure to layer up because jellyfish are in the area seasonally and can give you a nasty sting.
Navarre Beach Marine Sanctuary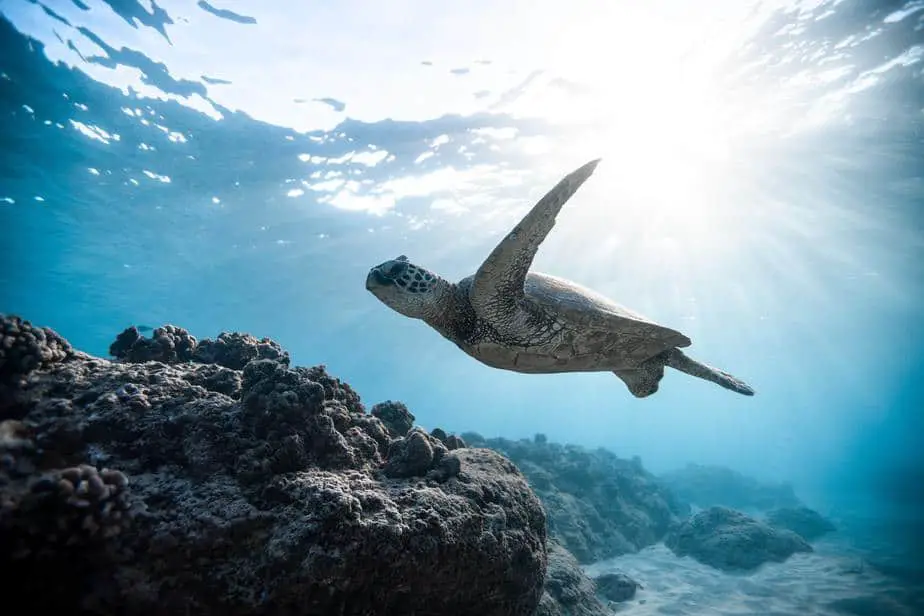 Yet another great option along the Florida Panhandle for those who want to dive without the commitment of diving from a boat is the Navarre Beach Marine Sanctuary. There are three reefs inside that, though they require a bit of a swim to reach, are worth the effort.
This dive site has a depth of 9-15 ft (2.7-4.6 m) and is great for snorkelers and divers of all skill levels. The visibility ranges from 5-30 ft (1.5-9.1 m) depending on the sea conditions. The Navarre Beach Sanctuary is adjacent to the public swimming beach.
What makes this dive site stand out is how calm and tranquil it is compared to some of the traditional, busier reefs in this list. The shallow water and sandy bottomed reef makes it ideal for beginners, but also for photographers and those who just want a relaxing dive. Their patience will be rewarded with the companionship of the laidback, unhurried marine life cruising around in the clear water.
Some of the aquatic life you can find in the Navarre Beach Marine Sanctuary are numerous varieties of turtles along the pilings snacking on jellyfish as well as stingrays burrowed down in the sandy, shallow waters.
You can also find all sorts of invertebrates here, such as cucumbers, scuttling crabs, moon jellyfish, and mindless pink meanies. If you scan the pilings of the sanctuary, you'll be able to find octopuses and sea urchins hiding there.
Vortex Springs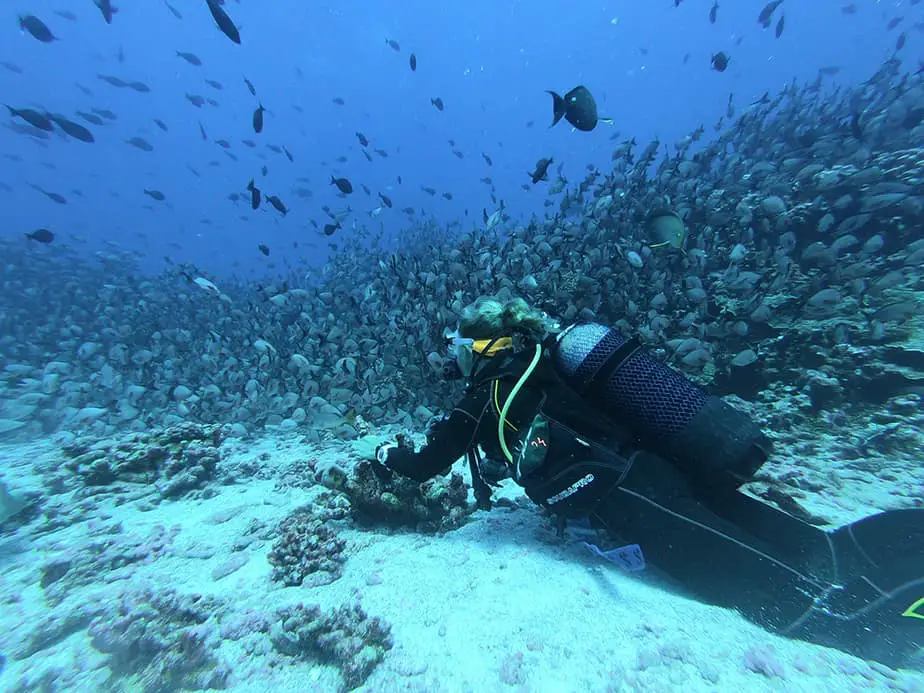 Located in Ponce de Leon, approximately 1.5 hours from Pensacola towards Tallahassee on I-10. Here, the spring basin or bowl is a suitable dive spot for newly minted divers to hone their skills and gain more experience.
The Vortex Springs also features an underwater cave system for advanced cave divers. 28 million gallons of crystal clear spring water flows through the basin of the Vortex daily, and the water temperature is a mild 68 degrees year round.
Some of the fish you can find in the spring basin are freshwater eels, bass, bluegill, and carp. This is an attractive location for dive training and even has two separate underwater training platforms as well as a floating dock for practicing deep water entries. 
The water clarity is typically very clear, however it has a silty bottom. If there is enough of a crowd with poor buoyancy control, then the visibility can quickly deteriorate. With that said, the depths range from 10 to 45 feet outside of caverns, and over 100 feet deep inside, so hopefully that is enough depth for divers to avoid kicking up the silt.
Key Largo Northern Dry Rocks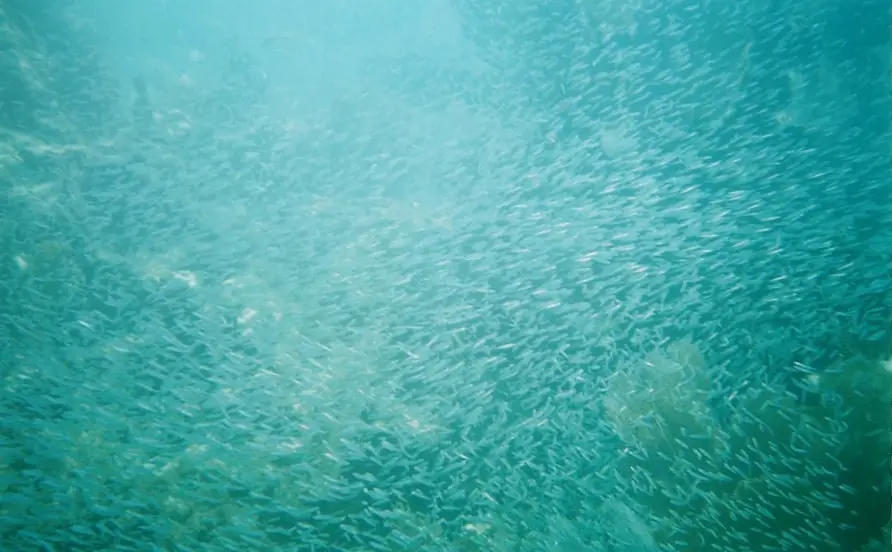 The Minnow Cave area within the Key Largo Dry Rocks is one of the more popular diving sites in the Keys, and it is close to two other famous sites, Christ of the Abyss and the Grecian Rocks. The Minnow Caves is named as such due to the fact that it is nearly filled to the brim with Atlantic Silverside minnows during the summer.
This site is a fantastic dive for beginners looking to avoid the crowds and it is a breath-taking dive when the minnows arrive in droves when the season is right. Even without the minnows, this site is worth exploring. You can find just about anything else here that you'd also find in the surrounding areas.
Common marine life in the Key Largo Dry Rocks area are turtles, spiny lobsters, green moray eels, and the typical cast of reef fish in the area. If you're vigilant, you may be able to spot the occasional octopus hiding in the crevices. You may also spot the occasional Grouper feasting on bait balls in the area.
Vero Beach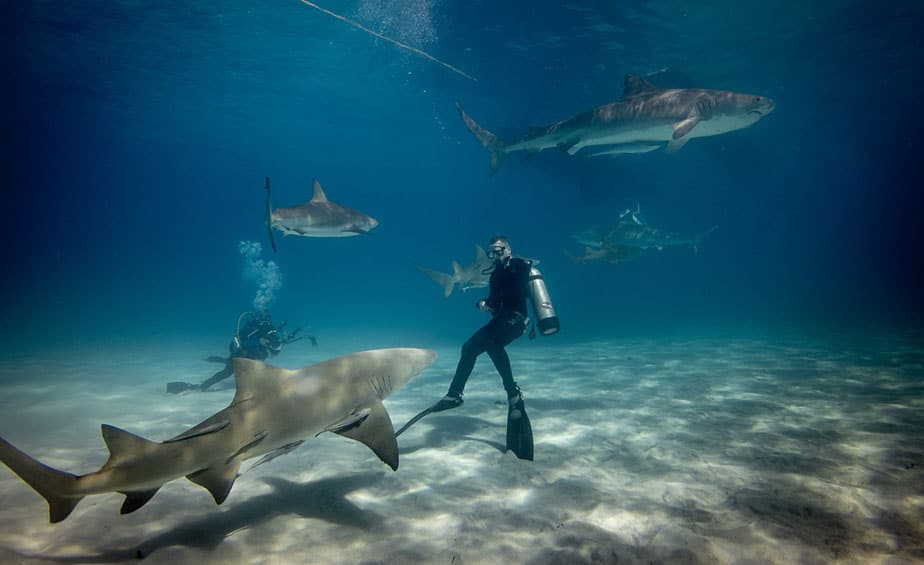 Situated halfway between Ft. Lauderdale and Daytona Beach is the small town of Vero Beach, where four artificial reefs are located. Here, shore diving is available within a swimmable 200-300 feet of land. Three of these artificial reefs have a depth of 66 to 73 feet. The fourth can be found along the south beach and is only 38 feet deep.
Here, the larger marine life you can find are turtles, lobsters, manatees, manta rays, and sharks. It is also home to over 200 species of fish and a wide array of corals. It is an excellent dive site for beginners that want a relaxing dive.
Deerfield Beach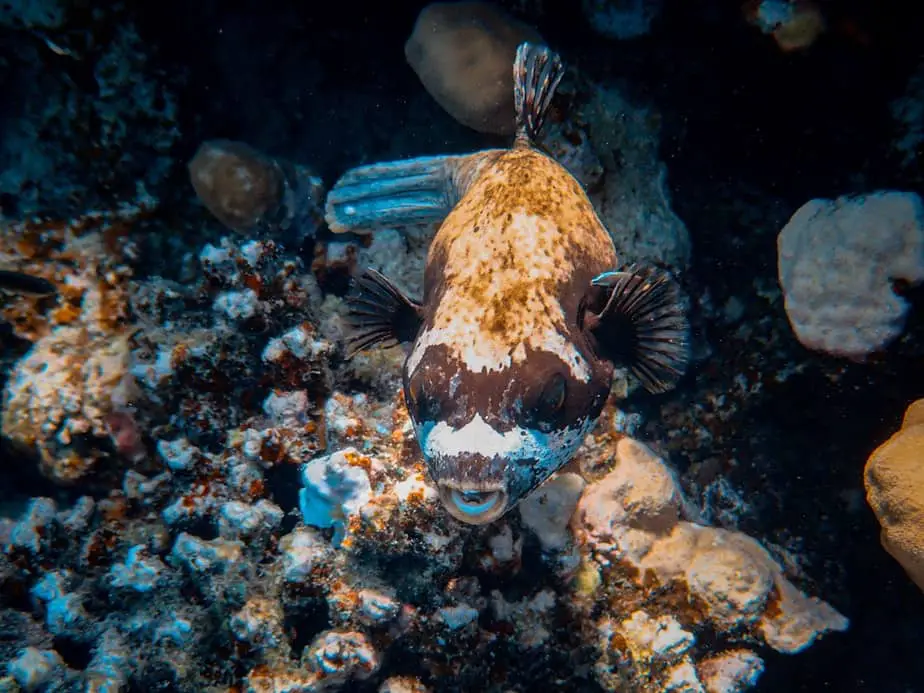 Deerfield beach has three lines of reef that run parallel to it. The first reef is very shallow with a depth of only 6 feet, however it stretches 75 feet offshore, making it an optimal location for snorkelers and shore divers. Here, sponges and soft corals can be found that are home to tangs, puffer fish, and drum fish.
The second line of reefs can be found about 50 feet further out, however it still has a shallow depth of 10 to 12 feet. Head another 40 feet out and you'll find reef number three which has a depth of 16 feet. Some of the aquatic life you'll find are yellowtail, grunts, and the occasional manta ray. Deerfield Beach is located in Broward County.
Park West Reef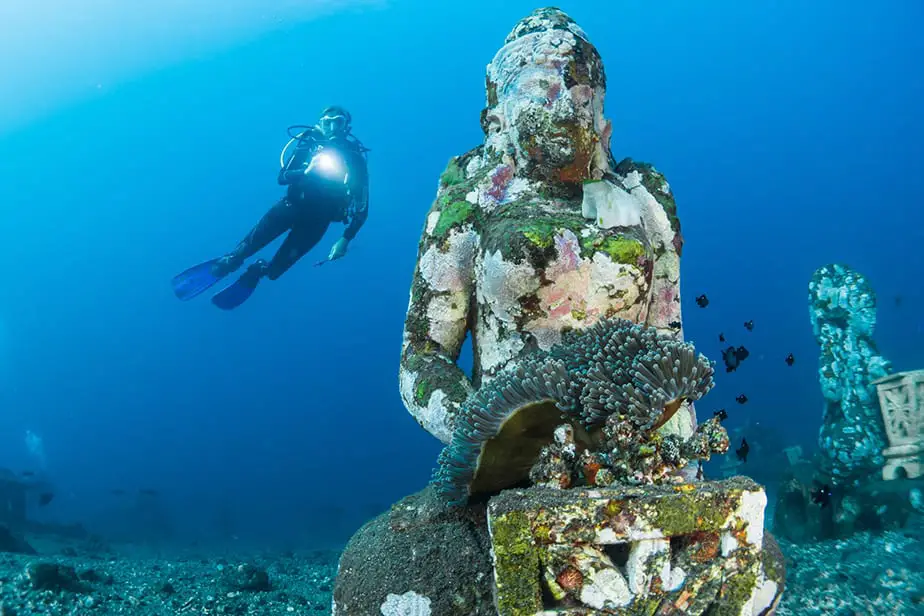 The Park West Reef contains various memorial reefs, concrete reef balls, and other concrete structures that entices a wide variety of small tropical marine life during the summer. You can easily find this dive site because of the large pylons that tower over the water line which designate the corners of the reef.
This is an ideal location for snorkeling and shallow water diving because it only has a depth of 8 to 14 feet. The reef balls can be found 6 to 8 feet below the surface, where you can find the marine life congregating in the warmer months. 
Due to its location in Pensacola Bay, the visibility is roughly around the 5 to 10 feet range, but can be as high as 15 to 20 feet in clearer conditions. Park West Reef is a relaxing place to dive because it is typically not subject to strong currents where it is located.
Lauderdale-by-the-Sea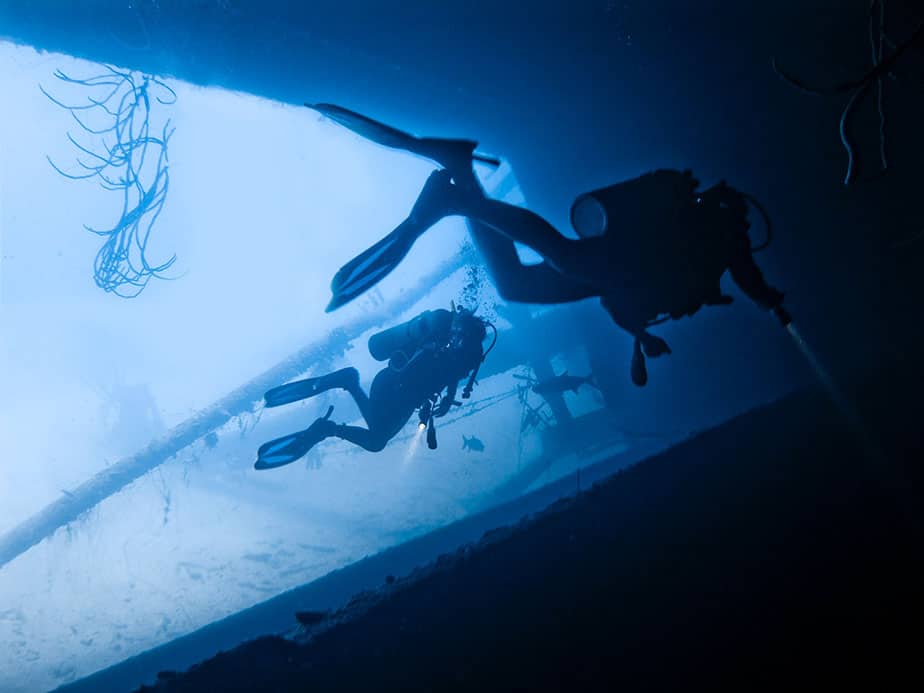 The suitably named Lauderdale-by-the-Sea is a peaceful seaside town that provides many shore diving opportunities. Just head out about 100 yards from anywhere in town and you'll encounter a reef.
This reef is commonly called the "first reef", and it is home to protected corals, tropical fish, rust-colored barrel sponges, spiny lobster, and sea fans. Due to the close proximity to the beach, even snorkelers can easily come here.
South of Commercial Boulevard, head into the water from Datura street, and you'll discover the artificial "Shipwreck Train" past the buoys marking the swimming area. At the bottom here lies an accurate replica of an 1800s sailing vessel that even has cannons and artifacts. Another reef ledge lies in approximately 12 to 15 feet of water that is filled with hard corals that can grow up to four feet tall.
Morrison Spring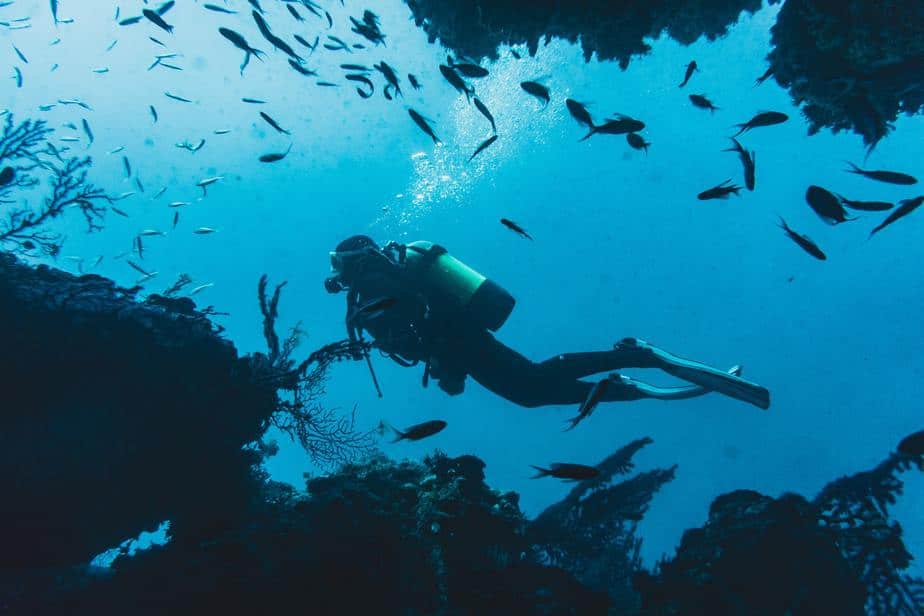 The spring basin in Morrison Spring is approximately 250 feet in diameter and is surrounded by cypress trees in a large park. This park features large boardwalks that overlook the springs, rest rooms, a gear rinse area, and a covered pavilion.
The springs are fed 48 million gallons of clear freshwater daily from the underground aquifer, and the water temperature is around 66 to 68 degrees all year. Due to how easy it is to access the water and the large underwater training platform, this freshwater dive site is perfect for dive training.
Furthermore, cavern divers can explore the large cavernous system in the springs, so there's something for people of all skill levels to do. The visibility can range from crystal clear to very poor depending on the water level. The water depth is around 10 to 35 feet outside of the cavern, and as deep as 300 feet inside the cave system.
Morrison Spring has an abundance of plant and fish life. You can expect to find: spotted bass, largemouth bass, hybrid striped bass, sunfish, bluegill, warmouth, redbreast sunfish, catfish, alligator gar, black crappie, carp, bowfin, mullet, flounder, and freshwater sole. This dive site is home to nocturnal freshwater eels that can be found around the vent. Keep in mind, the temperature can get a bit chilly, so make sure to layer up under your wetsuit.
Why dive in Florida?
Picture Florida in your mind's eye. Do you see crowded beaches and the hustle and bustle of Miami nightlife? Though the bars and beaches are great, why not go out further to find coral crusted ghost ships, manatees floating next to you, or poking your head through a fallen section of an ancient cave wall?
The Sunshine State has always been a popular destination for locals and tourists alike that want to partake in the numerous shore diving experiences offered. There are unmissable opportunities whether you are a recreational or technical diver. You can find relaxing shallow reefs, and shore dives that require planning out the logistics.
While there are dive sites that can accommodate divers of all skill levels, the aquatic life you'll find and the water conditions vary widely from the Gulf to the Atlantic. What's amazing about diving in Florida is that it is such a diverse landmass, home to over 700 vertebrate species and countless more spineless marine life. It also is home to the largest number of endemic plants in the United States.
You might also be interested in our article on the best scuba diving sites in Venice, Italy.