Are you interested in learning how to scuba dive? Or perhaps you are already certified, but want to take more courses to improve your skills. Depending on your diving goals, choosing which scuba diving organization to get certified by can be hard because there are so many reputable training agencies to choose from.
In this article, we will be discussing three internationally recognized training agencies in particular: PADI, SSI, and NAUI. These agencies have been around for decades, and they all offer high-quality instruction in accordance to the scuba diving standards. However, there are even more lesser known agencies like SDI, BSAC, and CMAS just to name a few. Which one should you go with? The goal of this article is to help you decide.
What are PADI, SSI, and NAUI?
These are the abbreviated names of three internationally recognized scuba diving certification agencies.
PADI

stands for Professional Association of Diving Instructors.

SSI

stands for Scuba Schools International.

NAUI

stands for National Association of Underwater Instructors.
You need a scuba license in order to safely scuba dive. All of these agencies can help you become a certified recreational scuba diver so that you can rent scuba equipment and safely dive all over the world. PADI and SSI are two of the most popular agencies. Though NAUI is also international, it is not found in as many locations around the world.
Which Agency to Get Certified By?
Availability
The best choice for the greatest number of people is probably PADI. PADI has the most centers across the globe, is recognized in nearly all countries, and is accepted by all dive industry professionals. PADI can be found globally, so we can give a blanket recommendation.
With an agency as big as PADI, you can book the widest range of activities and courses which offer PADI certification. You can also expect the most reliable customer service and a better guarantee that your money will be well worth it. Of course, you don't have to go with PADI, but it's hard to go wrong with them.
SSI is more prominent across Asia, so divers living in that area can decide between PADI or SSI. NAUI is also international but not as popular, with few locations in Asia and most of their certified centers in the Americas.
Perhaps the closest diving centre to you offers PADI certification. In which case, the option for which diving agency to be certified by has been made for you. If you're lucky to have many options to choose from, then you can decide based on price and reviews of the dive centre and their instructors.
Quality of Instructor
It is imperative that the scuba instructor is knowledgeable, professional, and willing to go the extra mile to make sure his dive students are taken care of. In other words, it doesn't really matter which agency you get certified by so much as the quality of the dive instructor teaching you. 
Each course offered by the various organizations, whether it's PADI, SSI, NAUI, or any of the lesser known ones all meet certain standards. Thus, there will be plenty of overlap between courses offered by these agencies, and some may teach you more skills beyond the minimum. At the end of the day, it's all about personal preference. 
Cost of Entry-Level Certification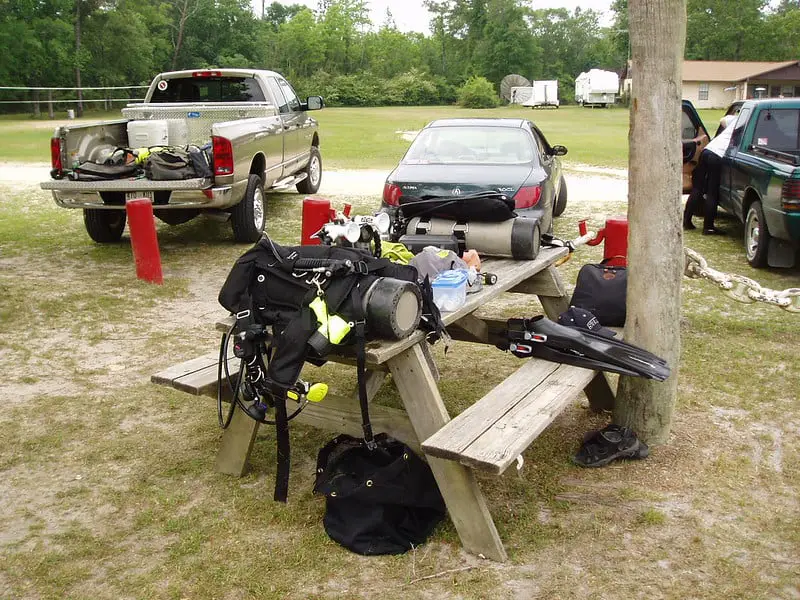 Cost is often a major deciding factor when choosing a product or service. So out of these three diving organizations, what are the price points for each one in order to get scuba certified?
Generally speaking, the prices of the courses offered by each organization is similar. For a reference point, if you go to the courses section on the PADI website, you can see a full list of what courses are on offer and how much each one costs. PADI also offers many specialty dive courses if you want to up your scuba diving game.
As you can see, their Open Water Diver course costs around $200. For this price, what you are getting is access to their online e-learning course. This is self-study material that you will have to commit approximately 8-15 hours to finish. On the other hand, SSI offers a free e-learning program.
Going with the online, self-study route is cheaper than in-person lessons. If you find it hard to study on your own, then in-person classes may be the better, albeit more expensive option for you. Just be wary of any extra fees that can be charged for course materials.
After the studying portion is complete, you will have to visit a PADI certified dive shop to get some hands-on, practical training. It is up to the dive shop to determine how much they will charge for this training. You will do some pool/confined water sessions to get used to the gear before moving on to real open water diving. Upon successful completion of four open water dives, you will be PADI Open Water Diver certified.
If you're unsure of how the diving centre will be charging you, you can give that location a call to confirm prices and availability of the courses. Expect to spend $300-$600 overall and a time commitment of 16-32 hours over the course of a few days to be Open Water Diver certified in the United States.
In other destinations, for example Thailand, you can get certified in one of the best diving destinations in the world, Koh Tao, for around $250-$300. This price even includes a complimentary "fun dive" for when you complete the certification. In Mexico, you may be able to get this kind of package for around $150.
Is PADI the Best Agency?
Not necessarily. By the numbers, PADI has more globally certified divers than any other agency, but that just means they are the most popular. However, all internationally recognized certifications meet the requirements laid out by the World Recreational Scuba Training Council (WRSTC) in their Open Water Diver Standards.
Many training agencies also follow the Organization for Standardization (ISO) Standards. Since all agencies are held to the same high standards, they also all recognize each others' certifications. In other words, all international agencies are good, but PADI is just the most popular.
How Different are the Open Water Courses Offered by PADI, SSI, and NAUI?
Regardless of which diving agency you take courses from, at the most basic level, they are held to the same standards. Some agencies may offer slightly more skills than others, however each one will properly prepare you to be a capable open water diver. The biggest differences between the courses are perhaps their names and the certification you get at the end.
Scuba diving has been very well established for decades now. We've gotten pretty good at it and have standardized many lessons. Whether you're taking a PADI course or an SSI course, or you live in the US or somewhere in Asia, you'll learn the same theory, use the same equipment, and perhaps see similar marine life (depending on where you live in the world).
As we've mentioned above, what's more important is choosing the right dive centre and instructor. The lessons taught will be the same, but who teaches the lesson and how it is taught will make a world of a difference. You want your early scuba knowledge to be solid, because it is the foundation on which all further knowledge will be built on.
The differences in training will only start to make a difference as you move up the ranks to become Divemaster and Scuba Instructor level, both of which are professional titles. A PADI certified instructor can more easily become an SSI instructor. However, it's not as easy the other way around. PADI are very particular about the requirements to be an instructor, so switching from another agency to PADI is an uphill battle.
For most people who just want to do some basic, recreational diving, the agency you get certified by matters less than if you're trying to become a professional diver one day. At these lower levels, it's more important to find a personable and knowledgeable instructor instead.
Whether you're Open Water Diver certified from PADI or NAUI, you will have the same skills, knowledge, and benefits. You will dive to the same depths, be able to rent out the same gear, and so on.
Generally speaking, when asking a scuba diver which agency is the best, they are heavily biased towards the one they got certified by, as well as the dive shop and instructor they trained with. There's nothing wrong with that; as long as you get the skills you need at an affordable price and have a fun time diving, then that experience can be considered "the best".
Are All the Courses Offered by These Agencies the Same?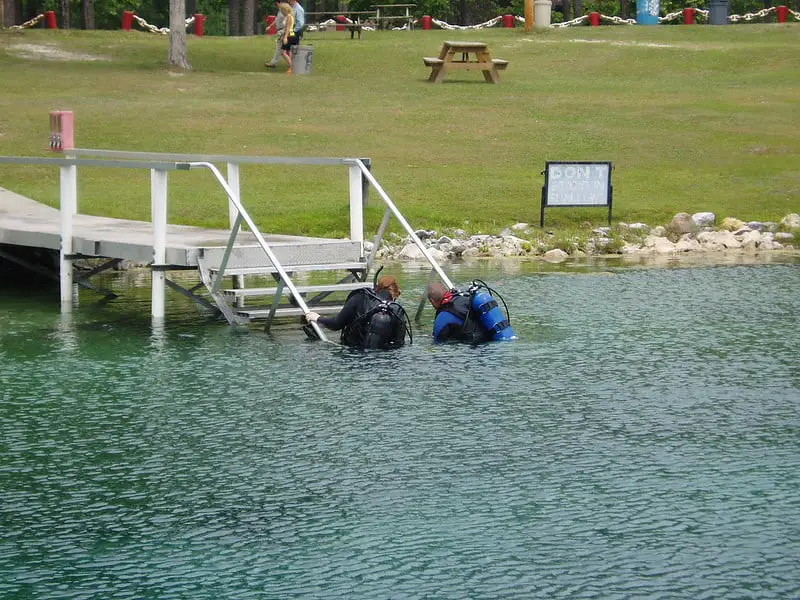 Not necessarily. The basic Open Water Diver course refers to the same thing at all agencies, that much is certain. After all, the basics are the basics. Beyond that, the course names and what is taught in each one will be slightly different.
For instance, the SSI Advanced Open Water course is not the same as PADI's Advanced Open Water course. Based on the description, it's more like the SSI Advanced Adventurer course. You should read the course description very carefully to see what it entails before you hastily register for something that sounds like what you want.
Using Dive Centres from a Different Agency
All of these internationally recognized certification agencies recognize each other, allowing you to dive at most scuba diving centres around the world.
With that said, you will need to provide proof of your certification from your agency via a physical card or a mobile app. SSI and PADI centers share databases and can look you up with just your name and date of birth.
You may feel annoyed downloading an app just to check in, however these apps can be useful. They provide features such as dive planning, checklists for equipment, hand signal charts, and more. These features are particularly helpful for beginning divers who are still committing these lessons to memory.
One notable difference for proving your certifications is that there may be a cost associated with it. The first physical card or e-card is always free, but if you've lost access to it, PADI are known to charge people for replacements. SSI, on the other hand, provides replacements for free. The benefit of physical PADI cards is that they allow divers a degree of personalization. If you care about how your card looks, then go with PADI.
Taking Courses from Different Agencies
At the lower levels, recreational divers can often mix and match courses from different agencies due to the similarity of the content taught. In theory, this should be possible. However, you should check with the dive centre ahead of time that you meet the minimum requirements.
Are You Ready to Get Open Water Diver Certified?
The ocean covers 70% of Earth's surface. What better way to see what else our world has to offer than to get scuba diving certified. Particularly if you live near the water, then you don't even have to wait for your yearly vacation to head out into the waters.
With how internationally recognized many of these diving certification agencies are, particularly PADI, you will be able to find a certified diving centre near you. With their flexible e-learning courses, you can also learn the basic materials on your own time, in the comfort of your own home.
Once you're certified, the best way to continue to improve your skills is to spend more time underwater! You don't have to dive very deep to hang with the fish, see sea turtles and manta rays, and tons of other aquatic life and corals. It takes a little bit of financial and time investment up front, however getting scuba diving certified can open the doors to some of the most unforgettable experiences this planet has to offer.
Photo Credits: Greg Grimes from flickr CC-BY SA 2.0