Many women already take issue with how revealing their swimsuits are, and that's assuming that there haven't been any wardrobe malfunctions so far. Unfortunately, once you've had a chance to move around, you might find that your swimsuit is actually not providing as much coverage as you thought.
For instance, your swimsuit top can ride up if you're wearing a tankini, revealing your midsection. When exposed to cold water, sometimes nipples can harden enough to become visible through the bikini top. As for bikini bottoms, women fear the dreaded wedgie as well as having a visible "camel toe." Today, we want to talk about this "camel toe" problem.
The best way to avoid having a camel toe while wearing a bathing suit is to find a bikini bottom that fits you. If that is not enough, you can consider adding some padding (e.g. from a sports bra) in the seam located on the bikini bottom, or you can stick in a panty liner or a dedicated camel toe concealer product.
Another way to deal with this issue is not necessarily to prevent camel toes but to obscure them. You could wear a darker colored bikini bottom so that it's harder to see the outline of your private part. You could also wear a frillier bathing suit with a skirt to obscure it.
If you keep reading on, we will go over the best ways on how to avoid having a camel toe when wearing a bathing suit.
What exactly is a camel toe?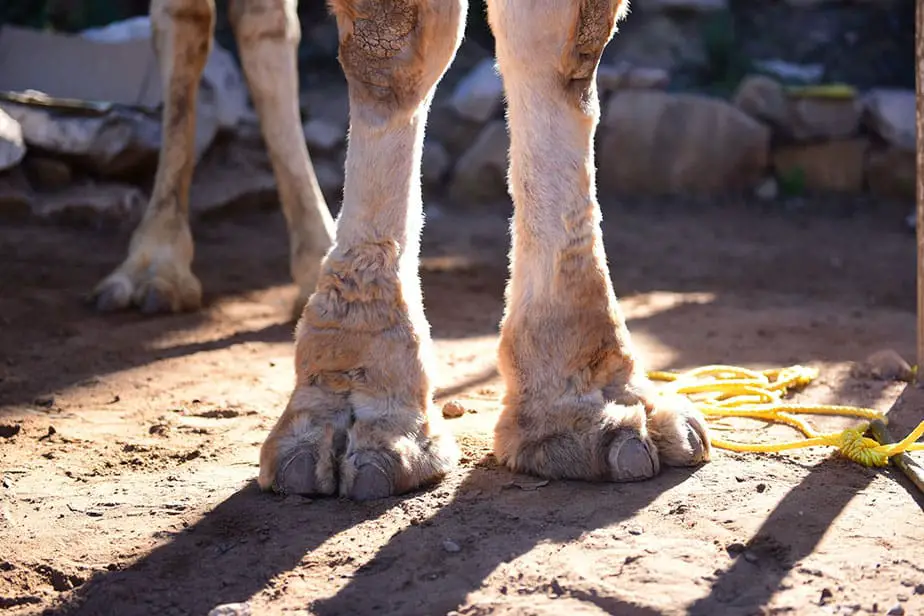 We've mentioned camel toe plenty of times, but you might be wondering what's the big deal about a camel's toe? Just to be clear, a "camel toe" is slang for the outline of a woman's outer labia when she is wearing tightly fitting clothes such as leggings, yoga pants, or bathing suits.
Camel toe can be prevalent due to a combination of a woman's anatomy, specifically how her outer labia and mons pubis looks when there is high fabric tension in the crotch area of her bathing suit. The resulting outline resembles a camel's toe, and that name seems to have stuck.
This has become a problem in the 21st century with the surge in popularity of activewear such as yoga pants and tightly fitting bathing suits. This issue is exacerbated with the popularity of image based social media platforms like Instagram, Facebook and TikTok, where photos and videos of not just women, but teenage girls are uploaded online (by family, friends, sometimes themselves) where they are unaware that they have a visible camel toe.
If you don't want to end up on social media with the outline of your private parts clearly visible, then follow the advice below to minimize the chances of it happening.
How to prevent camel toe from appearing
Get a bathing suit that fits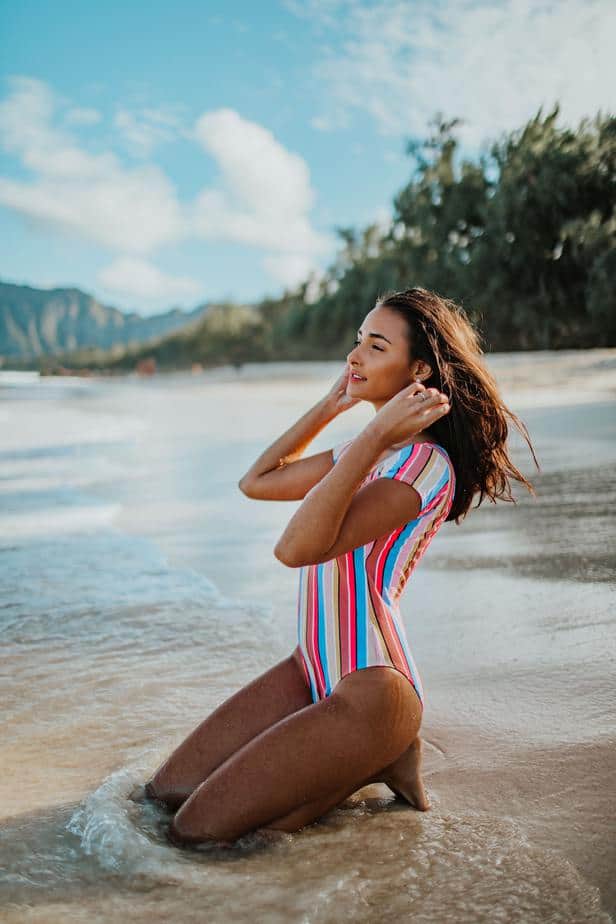 A mistake that many women make when trying to avoid having a visible camel toe is that they try to buy a bikini bottom that's a size too large. The rationale is that a tightly fitting swimsuit is the reason why camel toes are visible, so a looser one should make it harder to see.
Unfortunately, this introduces two new problems. The first is that the loose fabric can bunch up and give the appearance of a camel toe regardless. The second is that a loose bikini bottom is prone to sliding off, allowing people to actually see your private parts instead of just an outline. That's an even worse outcome.
What you should do instead of buying a bottom that is a size bigger is to buy a one at a longer size. See if you can find a swimsuit bottom with a "T" next to its size which stands for tall (e.g. size 12 T). With a longer bottom, you can confidently pull it up without worrying about the fabric pressing so tightly against your labia and making a visible camel toe.
Insert padding into the seams
Many bikini tops come with padding to not only provide more support for your breasts, but also to hide nipples from being visible. Some women choose to keep it in, whereas others prefer not to wear any padding with their tops. If you have some extra padding from sports bras or swimsuit tops, don't throw them out; save them for an opportunity like this.
Using a similar concept, you can hide your camel toe by adding padding to your bikini bottom. You can use your unused padding and cut it into a triangular or rhomboidal shape. You can then take this padding and insert it into the seam located at the crotch of your bikini bottom.
If you don't have any spare padding, then you can try adding a pantyliner instead. It's not a perfect solution since it will absorb a lot of water and can disintegrate. If you don't plan on being in the water long or at all, then it can be a viable option to hide camel toe.
Wear panties
Another option is to simply wear panties under your bikini bottom. Having that extra layer of fabric can potentially hide camel toe from being visible. The downside is that these panties can get damaged by salt or chlorine, so expect them to not last very long afterwards.
Obscure the camel toe
If you don't want to use any sort of products and just want a swimsuit that naturally hides your camel toe, then you can look for one that has a print pattern or dark color that makes it hard to see the camel toe, you can find one made with thicker material so camel toe isn't visible through it, or you can just wear a swimsuit with a skirt.
Use camel toe concealer
There are specific products designed to be worn with swimsuit bottoms that hide camel toes. These products are more durable, comfortable, and reliable than some of the DIY solutions suggested above. Give it a try if all else fails, or buy one right away for guaranteed modesty.
Should you be embarrassed about having a camel toe?
Depending on who you ask, having a visible camel toe is either the most embarassing thing in the world, or it's just a natural part of a woman's body when wearing tight clothes. Are men shamed for having a visible bulge when they wear swim briefs, for instance? So why is there a double standard against women?
As long as you are trying your best to cover up your private parts and not deliberately trying to be an exhibitionist, even if you do end up accidentally showing some camel toe, you cannot be held accountable because swimsuits can sometimes ride up. And if you were to wear a bikini bottom that's too loose, you might end up literally losing it, which is an even worse wardrobe malfunction.
At the end of the day, if someone is trying to shame you, then you can safely ignore their attempt because honestly it's just unavoidable at times.
Last update on 2023-03-27 / Affiliate links / Images from Amazon Product Advertising API