If you go to the beach often but spend a lot of time out of the water in just your swimsuit, you may feel a little too exposed. Plus, the sun will also be shining down on you and this can cause you to tan too much or get sunburned. If you wanted to quickly pop into a local store or lobby, you wouldn't do it while still only wearing your swimsuit. These are all inconveniences you'd rather not deal with, and that's where a cover up comes in.
A cover up is any clothing that is worn over your swimsuit for modesty and sun protection. Preferably, it should be lightweight, comfortable, and easy to put on and take off. A beach cover up helps bridge the gap between being fully dressed in public and dressed for just the beach or pool. Cover ups are mostly worn by women, but men can wear them too. There are many different types of cover ups, from dresses to sarongs, that you can use as a cover up. They are not intended to be worn in the water or pool; only on land.

In this article, we will go into more detail why it is so important for you to wear a cover up. We will also go over the most popular types of cover ups to help you decide which one you prefer to wear.
Why are bathing suit cover ups so important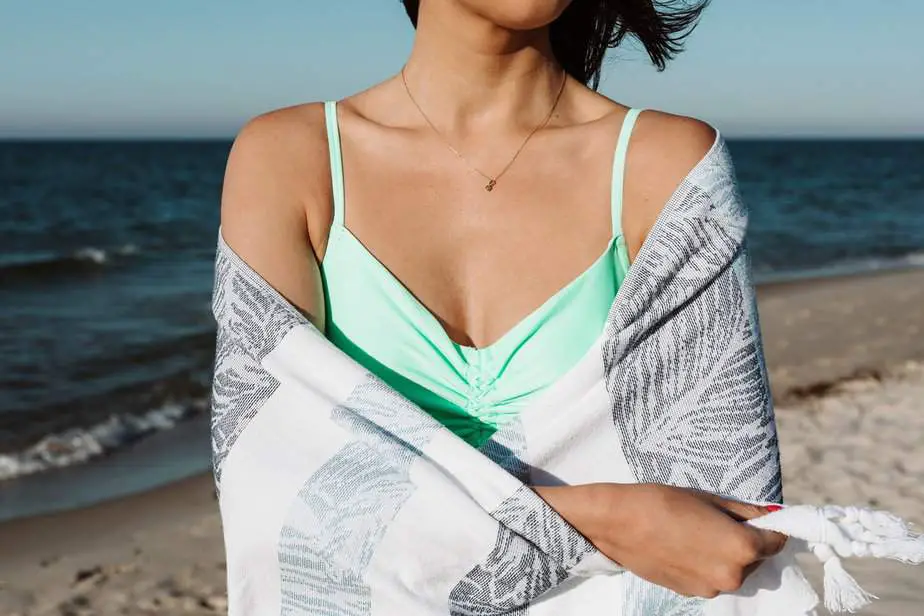 It's very awkward to be standing in a hotel elevator or lobby in just your revealing swimsuit and flip-flops when everyone around you is fully dressed from head to toe on their way to get Sunday brunch. Or coming across a young boy who can't seem to take his eyes off you because he has never seen a woman show so much skin before.
There are also times when you forget to pack sunscreen, towels, or sunglasses, but by then you are already at the beach in your swimwear. You begin heading to the drug store or convenience store only to realize you're still in your bathing suit and you either need to switch to your regular clothes, or cover up (hint hint) before heading inside.
You could also just be by the shore, chatting, hanging out with, or doing fun activities with family and friends, only to remember that you've been baking in the sun the whole time and you forgot to reapply sunscreen when you should have an hour ago.
Instead of having sun-kissed skin, you now have a tan that is several shades too dark and maybe even peeling skin to remember your trip by. Not fun. If only you had some kind of garment that covered you up and also protected you from the sun. Then you wouldn't have to change out of your swimsuit so often, be met with stares out in public, or use so much sunscreen. Oh wait, there is, and it is aptly called a cover up.
Benefits of wearing a swimsuit cover up
Sun protection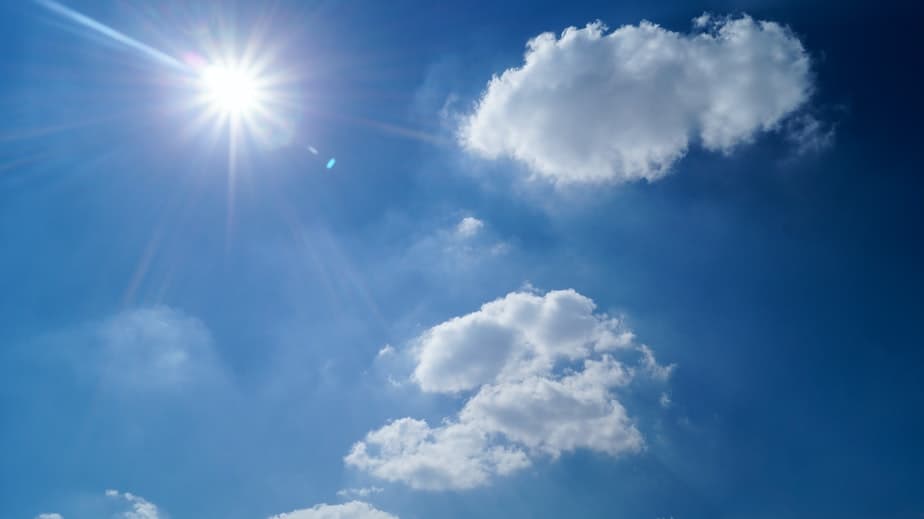 Look, UV radiation is no joke. Getting too dark of a tan should honestly be the least of your concerns. Excess exposure to UV radiation can cause accelerated aging (wrinkles and age spots) and an increased risk of skin cancer.
I'll tell you a big secret; the closest thing we have to a fountain of youth is lathering your body with broad-spectrum sunscreen so that your skin is protected from these rapid-aging effects. This can literally make the difference between looking 10 years younger than your actual age, or 10 years older.
Aging aside, let's also not gloss over the risk of skin cancer. In the United States, skin cancer is the most common cancer with estimates that 1 in 5 will develop it in their lifetime. What causes it? UV radiation from sunlight (and also from tanning beds). How do you protect yourself? Either wear sunscreen or stay under shade.
If you're not able to stay under shade, thankfully we have cover ups to the rescue. Most cover ups have an ultraviolet protection factor (UPF) which is a rating of how effective it is at blocking UV radiation. Most cover ups have a UPF 50 rating, which means they block 98% of UV radiation.
For comparison, most sunscreens only have a sun protection factor (SPF, an analog to UPF) of 15 which blocks only 93% of UV radiation. In other words, if you are wearing UPF clothing, it's literally more effective than wearing sunscreen and you never need to worry about reapplying it either. That said, you still need to apply sunscreen on any exposed skin not covered by your cover up.
Modesty
Another practical benefit of wearing a cover up is that it covers up your revealing swimwear. A bikini is only socially acceptable at the beach or pool, but is too revealing in any other context.
This can be a pain in the butt if you're walking to and from the beach or through common areas like a lobby or bar. At most resorts, the pool or beach can be a bit of a walk, and if you don't want to feel vulnerable walking around in just a bikini, then a bathing suit cover up is a must.
Thankfully, some cover ups are so modest, tasteful and comfortable that you can even wear them as a dress in your daily life, outside of a beach or pool context.
What a cover up doesn't do
Since beach cover ups are designed to be worn over swimsuits, it is assumed that you are wearing it during warm weather.
It is also assumed that your swimsuit will be a little damp, which is why cover ups are so open and airy; this encourages airflow so that your damp swimsuit underneath can dry out.
On top of that, cover ups are made with lightweight material. The end result is that swimsuit cover ups do not keep you very warm.
It's hard to feel cold during the summer, but if you just came out of the water a minute ago, your wet skin and swimsuit combined with the wind can cause you to feel a bit chilly, so be prepared for that.
Most popular types of beach cover ups
Tunic
Sale
Women's Bathing Suit Cover Up Lace Crochet Tunic Bikini Beach Dress (M, White)
Size: M: Shoulder: 15in Bust: 37in, Length 30in.Fits Height: 5'1-5'6, Body Weight:110lbs-130lbs.
Features: This bathing suit cover up is made of cotton and lace. The material is very soft and cool to wear in hot summer and looks very elegant and...
Occasion: This beach dress cover up perfect for wearing at tanning salon, beach, swimming pool, poolside and Water Park. It is also the good choice...
Tunic cover ups look like you're wearing an oversized shirt. They typically cover your torso all the way down to above the knees. Many tunics have a V-neck that shows off your swimsuit underneath. Tunics tend to be flowy and not secured, though some come with a drawstring waist.
Caftan
Sale
Caftan cover ups are a flowy garment that can cover your body all the way down to the ankles. This is a variant of a tunic so you'll notice very similarities. This is a great option if you want even more coverage and protection from the sun.
Depending on the style, you might even get one that you can wear at a restaurant. Caftans look and feel luxurious, and might possibly be the most glamorous of all the beach cover ups.
Sarong
Ayliss Womens Swimwear Chiffon Printed Cover up Beach Sarong Pareo Bikini Swimsuit Wrap (#19...
Tie closure,lightweight,easy to carry.Soft Sarong Cover Ups with soft fabric.
Made of 100% ultra-soft chiffon.Quick drying and stays cool on your skin, comfortable for you to wear, especially suitable for the summer.
Used in multiple ways: As a beach bikini cover-ups, strapless bikini top,bathing suit cover-up,swimsuit top, beach sun protective shawl, sarong dress,...
Sarongs are a very versatile cover up. It is essentially a long piece of fabric that you wrap and tie around your body to be used as a skirt, one shoulder dress, strapless dress, or any style you can come up with. Depending on the material, you might be able to use it as a towel that you lay on over the sand while you tan.
Dress
Sale
Dress beach cover ups are, well, dresses. They can be long, short, maxi, spaghetti strap, halter; they come in all manner of fabrics, fits, and shapes. Since they are dresses for the beach, they are typically lighter and even partially see-through which might be more revealing than dresses you'd normally wear.
Other types of cover ups
There are so many beach cover ups to choose from such as rompers, skirts, shorts, jumpsuits, long cardigans, even pants. The ones mentioned above are the more traditional style of cover ups.
This article is already starting to get too long so we'll stop it here. The point of this section was just to inform you of what choices are available so you can do more independent research on your own.
You can't really go wrong with any of them because they will all protect you from the sun and help you look more modest. What you need to figure out is which one you think looks the best on you so that you can look amazing at the beach.
Last update on 2023-03-27 / Affiliate links / Images from Amazon Product Advertising API