Are you looking to host the ultimate summer pool party but want to add a touch of humor and playfulness to the mix? Look no further! With so many conventional pool party themes out there, it can be hard to find something that stands out and brings a unique twist to your event.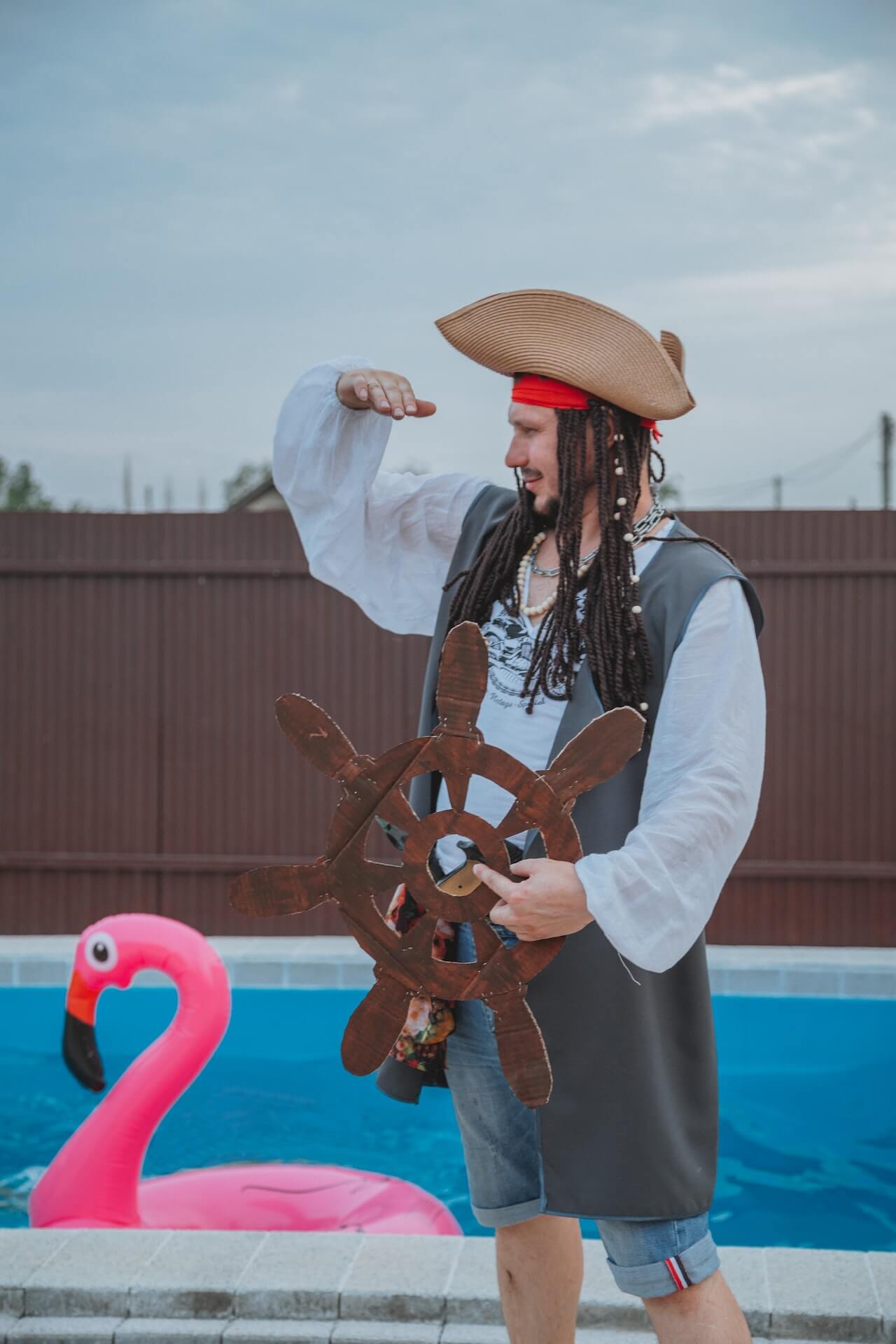 That's why we've put together a list of 12 funny pool party themes that are guaranteed to make a splash and create a memorable experience for you and your guests.
From mermaid madness to cannonball chaos, find out the perfect ideas to create a fun and lighthearted atmosphere that everyone will enjoy. So, dust off your pool floaties, grab your sunscreen, and get ready to dive into these hilarious pool party themes.
Mermaid Madness
Embrace your inner mermaid or merman and go all out with costumes, makeup, and decorations to create a whimsical underwater world. You can host a fashion contest to see who has the best mermaid or merman costume.
Baywatch Bash
Have a throwback to the iconic '90s TV show and encourage guests to dress up in cheesy lifeguard costumes, and film yourselves running in slow motion. Make sure to take plenty of photos, and see who rocks the lifeguard look the best.
Floatie Frenzy Fiesta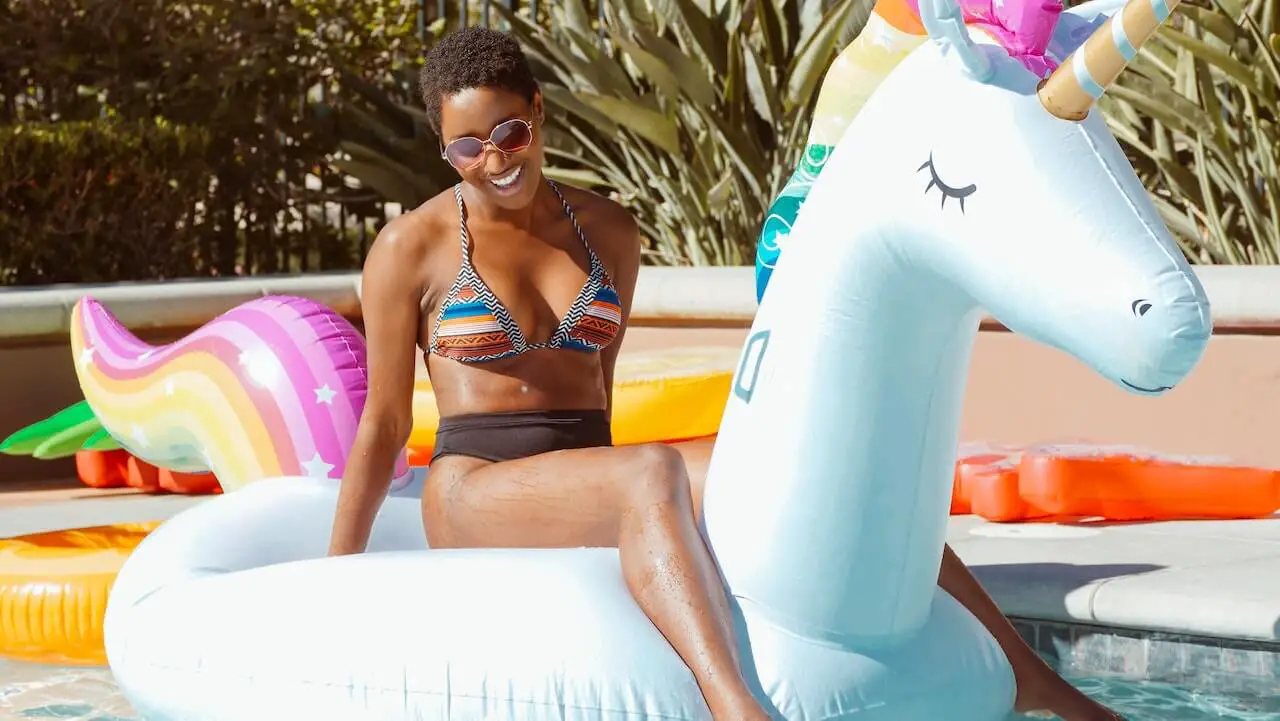 Celebrate the fun and quirky world of pool floats. Guests can compete for the most creative or absurd floatie, or decorate your own floatie to your heart's desire. Hold a competition to see who has the best floatie – have different categories so there can be multiple winners.
Inflatable Invasion
Turn your pool area into an inflatable wonderland with giant swans, unicorns, donuts, flamingos, and pizza slices floating around. Tell your friends to bring their most ridiculous inflatables. The bigger the spectacle, the better, and will make for fantastic photos.
Cannonball Chaos
Find out who can create the biggest splash and show off your best cannonball or belly flop. Even better if there is a diving board so you can do somersaults and flips through the air. Hold a competition to see who has the best cannonball.
Summer Olympics Splashdown
Create silly pool noodle games and competitions. Take the events very seriously and have someone act as the announcer. Split your friends into teams or have them compete solo. Award "medals" (some kind of prize) to the top three of each event or to the winning team.
Tiki Time Tangle
Combine kitschy Hawaiian decor, tiki drinks, and cheesy party games like limbo and hula hoop for a great time at the pool. Create a fun and silly tiki-themed party with colorful leis, fruity drinks, and Polynesian-inspired decor.
Hawaiian Shirt Hoedown
In a similar vein to the above, tell guests to wear their most ridiculous Hawaiian shirts and dance the night away to cheesy party music. The top 3 people who have the most ridiculous Hawaiian shirts can win prizes.
Pirates of the Pool
Invites guests to dress up as pirates and create silly pool games involving inflatable swords and treasure hunts. Hold a competition to see who rocks the pirate look the best, and award the winner(s) with some nice pirate booty (treasure).
Super Soaker Showdown
Embrace your inner child and have epic water gun battles with your friends. Use water balloons as grenades, or load them up in a slingshot and pretend it's a catapult. Split your friends into two teams, build your own forts, and have an epic showdown.
Watermelon Wipeout
Create silly pool games and competitions involving watermelons, like watermelon toss or watermelon relay race. It also gives you a great excuse to eat a bunch of watermelons afterwards.
Coconut Carnival
Create a tropical carnival with coconut-themed games and activities, like coconut bowling or coconut shy. It also gives you an excuse to crack open the coconuts afterward and make tasty coconut beverages or snacks.