Imagine soaking up the sun, surrounded by luxury and enjoying the company of your friends and loved ones at a stunning pool party. It doesn't have to be a dream if you take action.
Begin by choosing a breathtaking venue, such as an elegant backyard or a peerless infinity pool overlooking stunning vistas. Your environment sets the tone for the entire event, so make sure it's both opulent and inviting.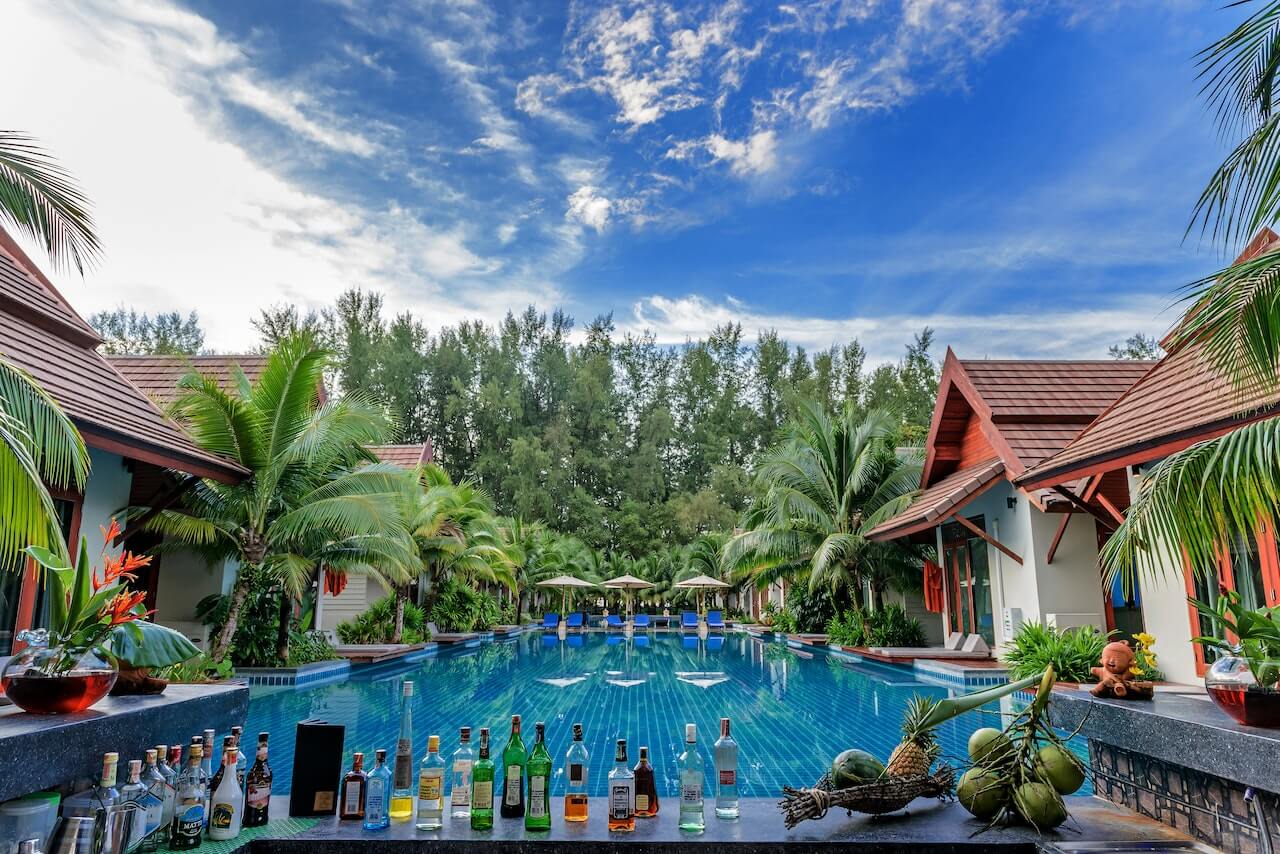 Now that you have the perfect canvas, focus on the details. Delight your guests with refreshing cocktails, mouth-watering bites, and dreamy decorations, all tailored to your chosen theme.
As you plan your next outdoor event, consider these creative and indulgent ideas to elevate your gathering into a luxurious experience guests won't soon forget.
Discovering Your Perfect Poolside Paradise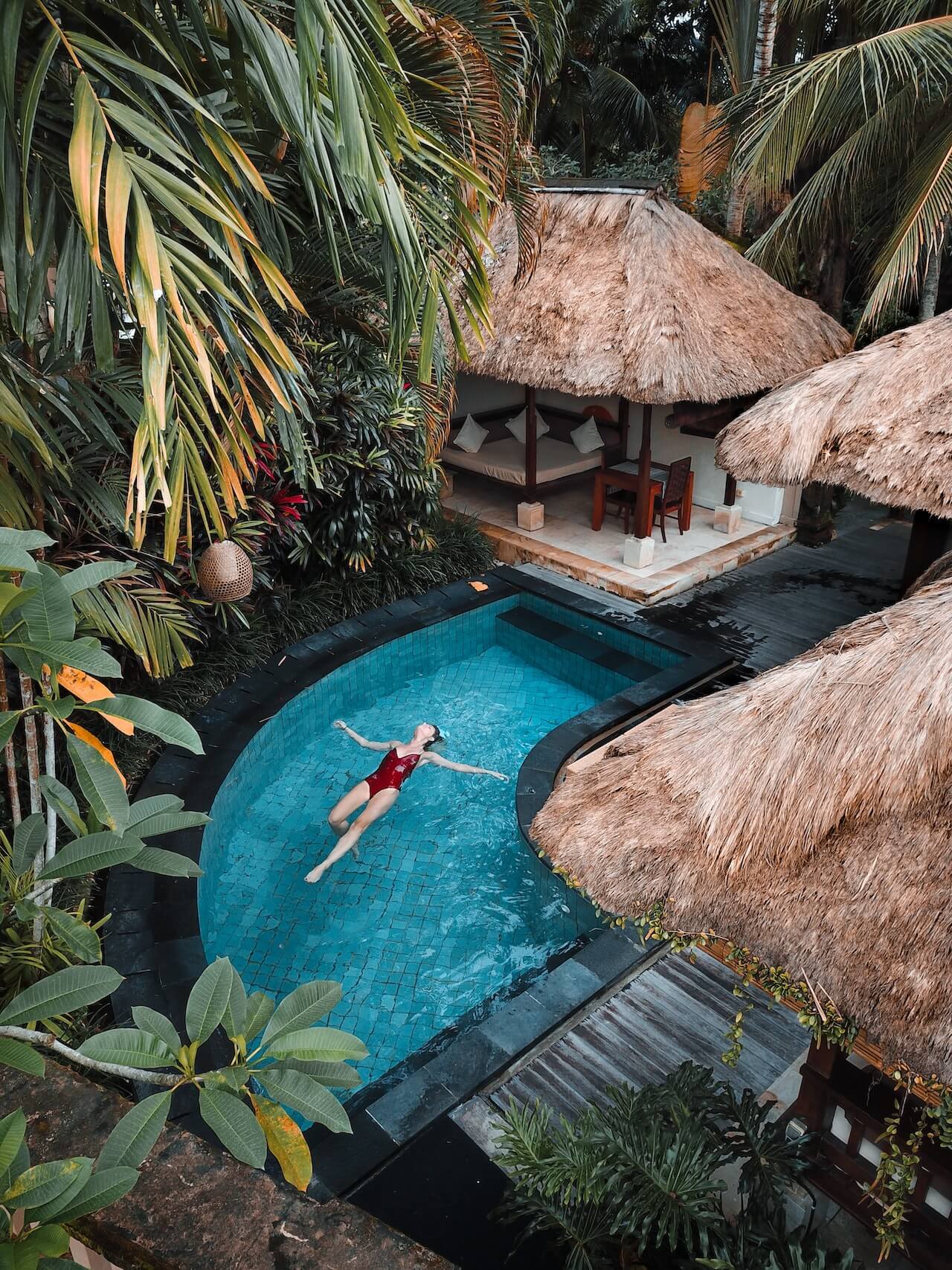 Imagine hosting a stunning luxury pool party that your guests will be talking about for years to come. To make this dream a reality, you need to choose the perfect setting.
In this section, we'll explore some options for luxury locations, factors to keep in mind when selecting a spot, and how to rent or book these exclusive party venues.
Options for Luxury Locations
Private luxury villas: Exclusive villas come with lavish pools, gorgeous views, and plenty of space for hosting. Look for villas in popular vacation destinations like the Mediterranean or the Caribbean for idyllic settings.
Upscale beach resorts: High-end resorts often have remarkable pools and top-notch amenities. Plus, you and your guests can stay in luxurious accommodations right by the festivities.
Factors to Consider When Choosing a Location
Privacy: Determine how secluded you want your event to be. Luxury villas and resorts usually offer more privacy than public venues.
Size and layout of the pool: Ensure that the pool is large enough for your guest list and has features like shallow and deep ends, waterfalls, or poolside cabanas that suit your event's theme.
Surrounding landscape and view: A breathtaking backdrop can elevate your pool party ambiance. Consider the venue's surroundings, whether it's tropical beaches, lush forests, or stunning cityscapes.
To rent or book these luxurious locations, start by searching online or working with luxury travel agencies. Make sure you book well in advance, as these exclusive venues can fill up quickly.
Once you've found your dream location, it's time to start planning the details of your unforgettable luxury pool party.
Tailoring an Unmatched Party Experience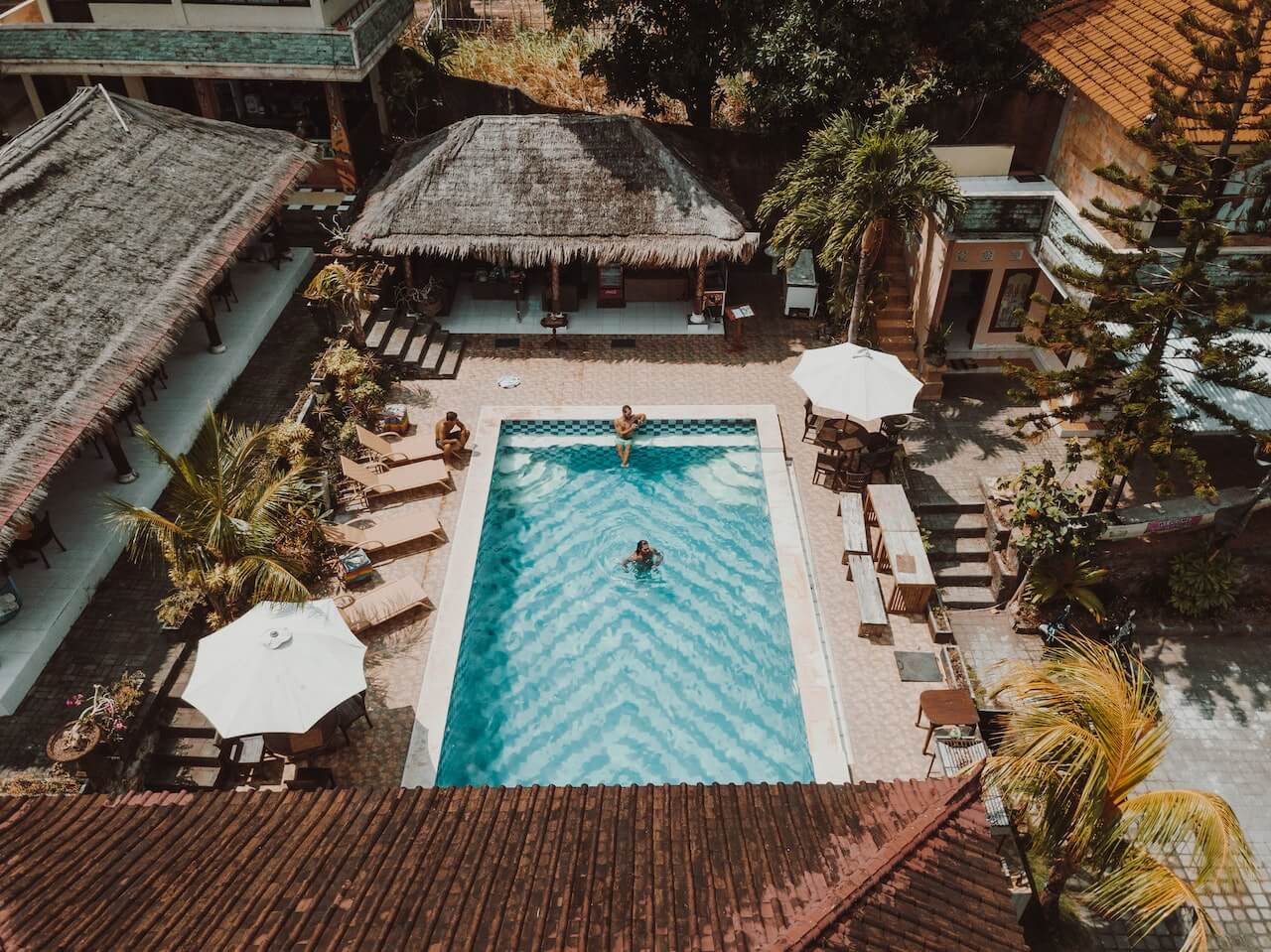 Hosting a luxury pool party can feel like quite the responsibility, but with the right theme and attention to detail, your event can stand out among the rest.
Themed parties add a sense of excitement and allure, leaving your guests with lasting memories.
In this section, we'll explore popular luxury pool party themes and offer tips on incorporating the chosen theme into every aspect of your party.
Popular Luxury Pool Party Themes
Tropical getaway: Transform your poolside into an island paradise with exotic plants, colorful decorations, and a beach-inspired soundtrack.
Grecian paradise: Transport your guests to ancient Greece with columns, statues, and Mediterranean-inspired food and drinks.
Hollywood glamor: Roll out the red carpet and invite your guests to dress in their finest attire for a night of glitz and glamor under the stars.
Nautical chic: Set sail with a sophisticated maritime event, featuring navy blue and white color schemes, anchor motifs, and ocean-inspired entertainment.
Incorporating the Theme into Every Aspect of the Party
To create an unforgettable luxury pool party experience, weave your chosen theme into every aspect of the event. Here's how you can achieve that with each of our suggested themes:
Tropical getaway
Invitations: Design your invitations with tropical graphics, such as palm trees, pineapples, or hibiscus flowers.
Attire: Encourage your guests to wear colorful swimwear or Hawaiian shirts.
Décor: Use tiki torches, tropical flowers, and bamboo accents to create an island atmosphere.
Menu: Serve tropical cocktails, like Mai Tais and Piña Coladas, and island-inspired appetizers like coconut shrimp, jerk chicken skewers, and pineapple salsa.
Entertainment: Hire a steel drum band or a fire dancer to set the mood.
Grecian paradise
Invitations: Opt for elegant invitations with a Greek key pattern border.
Attire: Suggest that your guests wear flowing white attire or togas.
Décor: Decorate with white drapery, gold accents, and olive branches.
Menu: Offer Mediterranean dishes, such as stuffed grape leaves, tzatziki, and baklava, paired with Greek wines.
Entertainment: Hire a live band playing traditional Greek music or arrange for a group dance lesson to teach your guests some traditional Greek dances.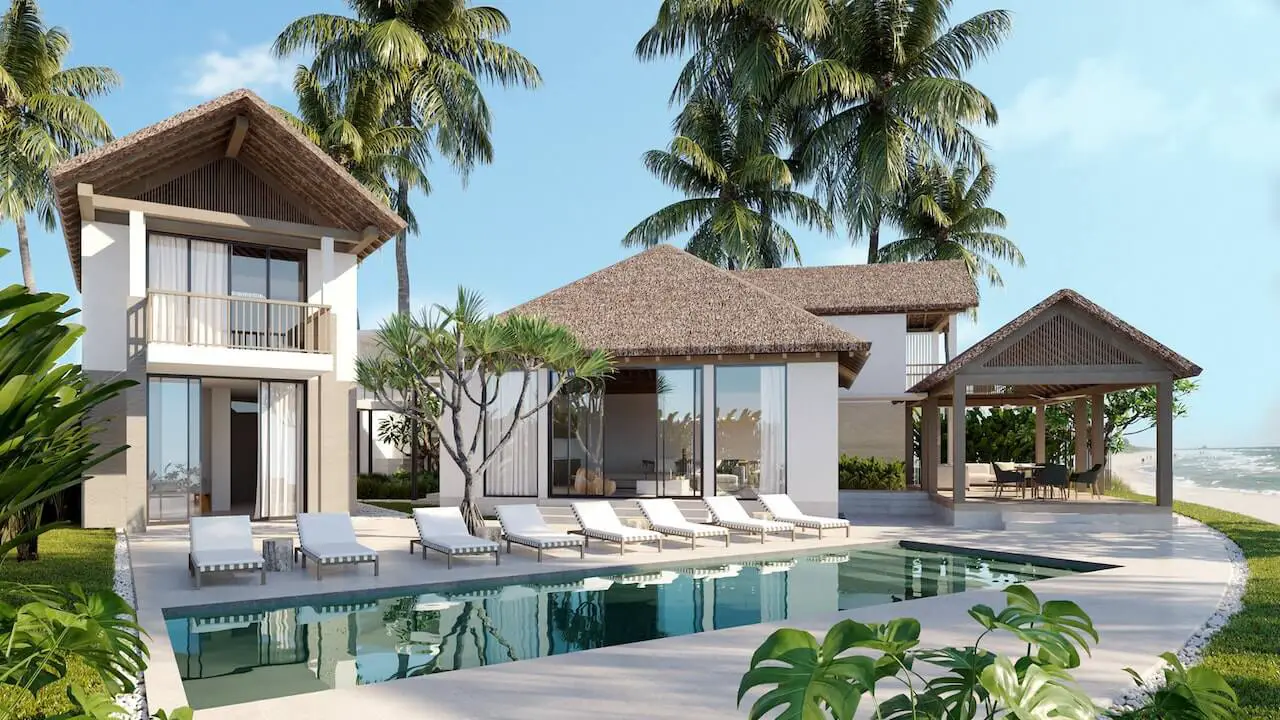 Hollywood glamor
Invitations: Send out glamorous invitations shaped like movie tickets or adorned with film reels and stars.
Attire: Request that your guests dress to impress in evening gowns and tuxedos.
Décor: Use luxe fabrics (like velvet and satin), gold accents, and string lights to create a VIP atmosphere.
Menu: Offer classic cocktails like martinis and champagne, accompanied by gourmet hors d'oeuvres.
Entertainment: Hire a professional DJ or a live jazz band for some sophisticated tunes and consider setting up a photobooth with red carpet-style backdrops and fun props.
Nautical chic
Invitations: Choose invitations with a navy and white color scheme featuring nautical imagery like anchors or ship wheels.
Attire: Encourage guests to wear navy blue, white, and gold attire, such as sailor-inspired outfits, stripes, or boat shoes.
Décor: Use nautical decorations like ropes, life rings, and seashells, and incorporate navy blue table linens and anchor-design plates and napkins.
Menu: Serve seafood-inspired dishes like lobster rolls, shrimp cocktail, and clam chowder, paired with refreshing gin or vodka cocktails.
Entertainment: A live acoustic guitarist or a playlist of ocean-themed songs will set a relaxing atmosphere for your nautical chic event.
Crafting a Luxurious Ambiance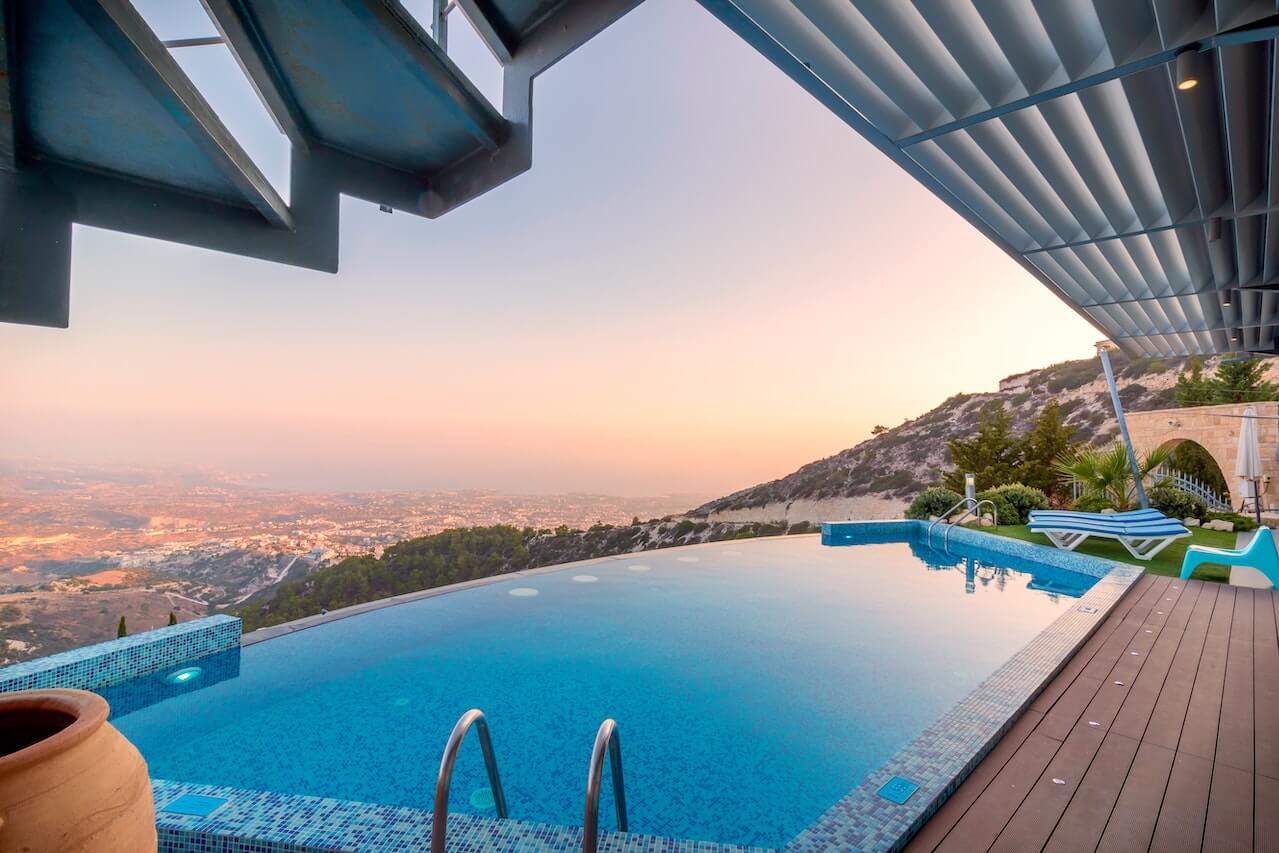 Creating a Luxurious Atmosphere
Transforming your pool area into a luxurious party oasis is all about crafting the perfect atmosphere.
Attention to detail, elegant decorations, and plush furnishings can elevate your pool party to a whole new level of glamor.
With a little creativity and thoughtful planning, you can create an unforgettable, upscale poolside experience for your guests.
Innovative Decoration Ideas
Innovative, eye-catching decorations can make all the difference when hosting a luxury poolside fête. Consider these ideas to add a touch of opulence to your party:
Floating LED lights or lanterns: Add a magical touch to your pool with floating LED lights or lanterns. These glowing orbs can be placed strategically in the water, creating ethereal light patterns while also providing illumination for evening events.
Inflatable art pieces: Unleash your inner artist and incorporate unique, oversized inflatable art pieces into your party decor. These eye-catching installations can serve as conversation starters, photo backdrops, or simply add an air of whimsy to your event.
Poolside cabanas and lounges: Create a resort-like atmosphere by setting up luxurious cabanas and lounges around your pool area. Drape them with an elegant, flowing fabric to provide shade and comfort, and furnish them with plush seating options for your guests to relax and enjoy.
Using Technology for Immersive Experiences
To truly make your luxury pool party stand out, consider incorporating technology to enhance the overall ambiance and create memorable experiences for your guests.
Underwater sound systems: Immerse your guests in the party atmosphere by installing an underwater sound system. This innovative technology allows your guests to enjoy your carefully curated playlist while swimming, adding an element of surprise and delight.
Interactive light installations: Get creative with interactive light installations that react to movement or sound, giving your pool area a dynamic and ever-changing visual appeal. These captivating displays will not only entertain your guests but will also provide an unforgettable, immersive experience.
Curating a Feast for the Senses
Luxury pool parties demand top-notch food and beverages that satisfy even the most discerning tastes. One essential ingredient for an unforgettable pool party experience is high-end catering that brings together sumptuous food, delightful drinks, and impeccable service.
Luxury Pool Party Menus
Curate a menu that dazzles your guests with mouth-watering dishes and impressive presentations. Consider including:
Seafood platters featuring oysters, shrimp cocktail, and lobster tail
Sushi or sashimi stations with a dedicated chef preparing rolls and slices
Salad bars with an assortment of fresh, organic ingredients and homemade dressings
Live-action stations, such as a carving station or pasta bar, where guests can build their own plates
Themed food stations, like a Mediterranean corner with various dips, skewers, and flatbreads
Signature Cocktails and High-end Liquor Options
Drinks are a vital part of any luxury pool party, and offering a selection of signature cocktails or premium liquor will impress your guests. Ideas for specialty drinks include:
Fresh fruit margaritas or mojitos, personalized with garnishes that reflect your party's theme
Champagne or prosecco bar, complete with a variety of fruit and herb-infused syrups
A selection of high-end liquor, including single malt scotch, aged rum, and top-shelf tequila
Hiring Private Chefs or Mixologists
To elevate your pool party's gourmet indulgence, consider hiring private chefs or mixologists who can add a personalized touch to your food and drink offerings. These professionals can tailor menus to your preferences, incorporating your chosen theme or special requests to make your pool party truly unique.
Elevating Your Party with Unforgettable Performances
A luxury pool party isn't complete without unforgettable live entertainment. Providing engaging performances and activities can take your event to new heights, ensuring guests have a memorable experience.
Live Entertainment Options
When considering live entertainment for your pool party, opt for options that complement the luxurious atmosphere and create an immersive experience.
DJ or live band: Hiring a DJ or live band allows you to tailor the music to your party's theme and keep the energy level high throughout the event. A skilled DJ or band can read the room and adjust their playlist to engage your guests and enhance their experience.
Performances: Looking for something more visually exciting? Consider booking unforgettable acts such as synchronized swimmers, fire dancers, or acrobats. These performances can be timed to take place throughout the event, utilizing the unique characteristics of your pool and surrounding areas to truly dazzle your guests.
Activities for Guests
Elevate your pool party with extravagant activities to engage your guests and create lasting memories.
Spa services: Provide your guests with a pampering experience by offering spa services such as massages, facials, and manicures by the poolside. Set up a designated area with private cabanas or massage chairs to create a serene and comfortable environment.
Poolside Games: You can't go wrong with poolside favorites like Bocce, Ladder Ball, or Corn Hole. If your guests want to play beer pong, do it on a floating board in the pool instead of a table on land.
Thoughtful Party Favors
When hosting a luxury pool party, one aspect you shouldn't overlook is providing thoughtful party favors as a token of gratitude for your guests.
They're an essential part of any high-end party experience and are sure to leave a lasting impression.
High-end Party Favors
Here are a few suggestions for unique and elegant pool party favors:
Quality Sunglasses: Offering stylish sunglasses helps protect your guests' eyes from the sun and gives a stylish touch they can use even after the event.
Custom Beach Towels: Having high-quality beach towels embroidered with your party's theme or monogram adds a personal touch to a practical gift.
Mini Champagne Bottles: Nothing says luxury more than champagne. Consider providing mini bottles for guests to enjoy at the party or take home as souvenirs.
Gourmet Treats: Create a lavish feeling with delicious macarons or artisanal chocolates presented in elegant packaging.
Personalizing Party Favors for Guests
To make your party favors even more memorable, consider personalizing them. This will show your guests that you put effort into creating a unique experience just for them. You can achieve this by:
Incorporating Names or Monograms: Add individual names, initials, or a monogram specific to your party on gifts like towels, gift bags, or custom labels for wine bottles.
Using Color Coordination: Match the colors of your party favors to the party's overall theme or the preferences of your guests.
Themed Packaging: Choose packaging that reflects your pool party's theme, whether it's tropical, nautical, or glamorous.
Incorporating luxury and personalized pool party favors into your event will make your guests feel appreciated and honored.
By paying attention to the little details, you'll ensure that your guests remember your special celebration for years to come.
Hiring Professional Event Planners
Advantages of Hiring a Professional
Hiring a professional event planner for your luxury pool party can relieve you of the stress and hassle that comes with organizing a fabulous event.
These experts have experience managing all aspects of the planning process, including logistics, design, and vendor coordination.
By outsourcing these tasks to a luxury event planning company, you're free to focus on enjoying the party while the professionals handle everything behind the scenes.
Additionally, event planners have established relationships with top-notch vendors in the industry, ensuring that your party has the best food, entertainment, and décor available.
They can also negotiate prices and scout out suitable venues, often scoring exclusive deals that are unavailable to the general public.
How to Choose the Right Event Planner
Selecting the right event planner for your luxury pool party is crucial for achieving your dream gathering. Here are some tips to help you make the right choice:
Portfolio: Review the event planner's portfolio to ensure their style aligns with your vision for the pool party.
Experience: Look for a planner who has experience organizing similar luxury events, especially pool parties or outdoor events.
References: Ask for recommendations from friends or colleagues, and check online reviews to gauge the overall satisfaction of past clients.
Personal Connection: It's essential to establish a rapport with your event planner since you'll be working closely together to bring your vision to life.
Collaborating with the Event Planner to Bring Your Vision to Life
Once you've chosen the perfect event planner for your luxury pool party, it's time to collaborate and make your vision a reality.
Be prepared to convey your expectations, desires, and concerns to your planner to ensure a seamless partnership. Key aspects of your pool party to discuss include:
Theme: Share your ideas for the overall aesthetic and vibe.
Guest List: Discuss the number of attendees and any special guest requirements.
Budget: Be transparent about the budget and areas where you are willing to splurge or save.
Timeline: Provide a clear schedule for your party, including the setup, event duration, and breakdown.
Vendors: Collaborate with your planner to choose the right vendors for each component of the party, from catering to entertainment.
Maintain open and frequent communication throughout the planning process to ensure everything runs smoothly. Trust your event planner's expertise and let their creativity guide you in making your luxury pool party a truly unforgettable experience.
Sources: